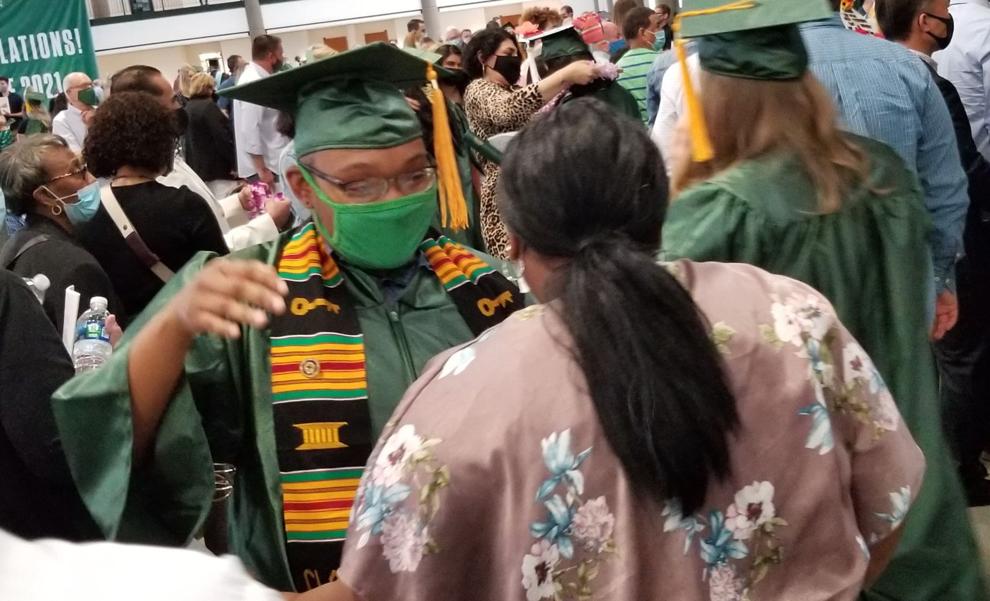 Her mother said she was proud and not afraid of what her daughter might face.
"That's what they need right now. We need them here to help," she said.
Because of the pandemic, commencement for this year's class was split into two ceremonies, and members of the Class of 2020, who did not have a commencement last year, were invited back for a separate evening ceremony. About 334 graduates were expected to take part in the Class of 2021 ceremonies and 92 in the Class of 2020 ceremony.
When President Georgia Nugent said she was thrilled to be able to have commencement in person, the graduates and guests erupted in cheers.
"This year has helped us to realize more than ever that no one makes it alone," said Nugent.
Board chair Timothy Szerlong said the graduates would be remembered as "the class of resilience, adaptability and unselfishness."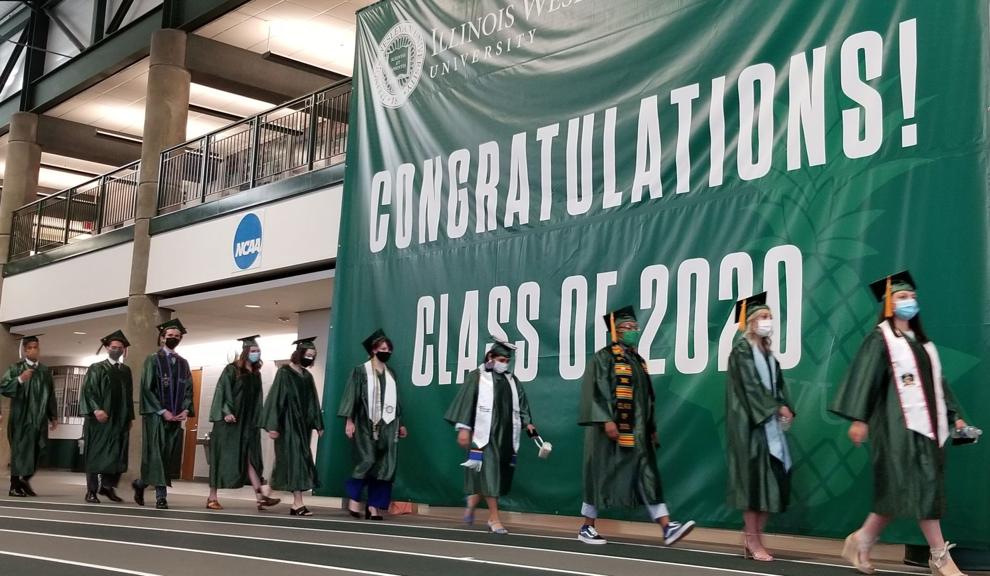 "You leave this campus and enter a world in turmoil," he said, encouraging the students to seize the opportunity to bring about change.
Three different speakers invoked a quote from the late Minor Myers Jr., former president of IWU, to "go forth and do well but, more importantly, go forth and do good."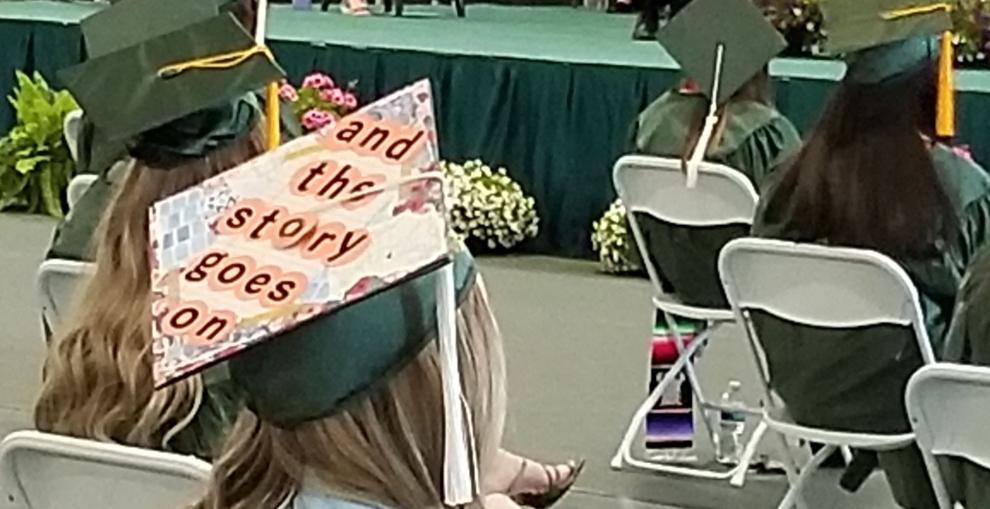 Several students said they took to heart the challenge from speaker Geisha Jimenez Williams, who related a pivotal moment when she was just 25 and a mentor told her, "Someone has to run the company. Why not you?"
Williams, who came to the United States from Cuba when she was 5, went on to become chief executive officer and president of PG&E Corp.
"That one simple question — Why not you? — kind of lit a fire. … It gave me permission to think bigger," she said.
With each challenge, she gained confidence.
"I believe confidence is like a muscle. The more you exercise it, the stronger it gets," she said. "You've already learned you can overcome something as big as a global pandemic. … That's a confidence builder."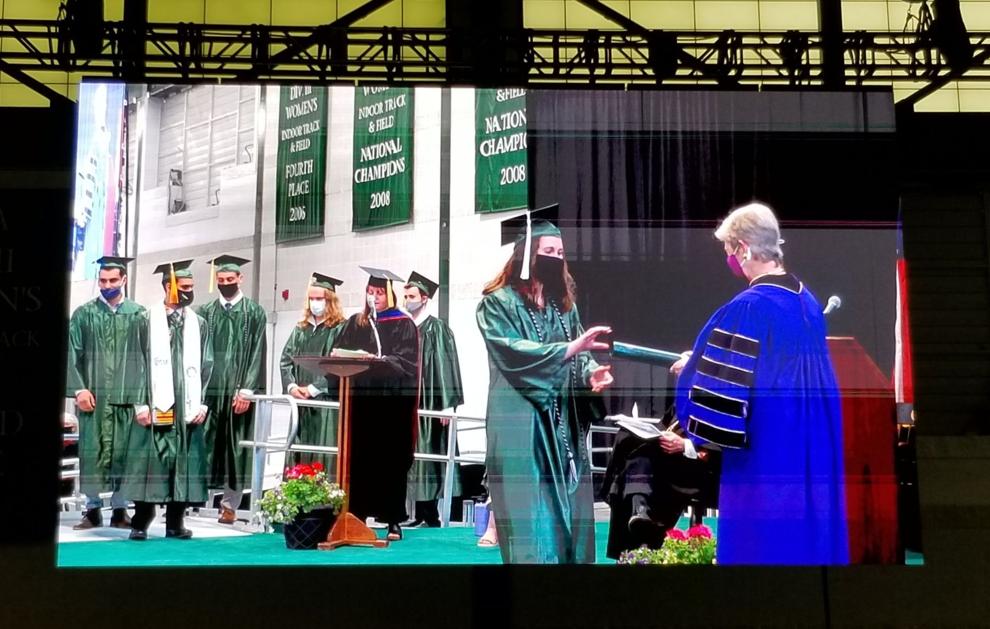 Noting that the pandemic "will not be the last challenge you face," she listed climate change, systemic racism, poverty and environmental injustice.
"Someone has to address those problems," she said. "Why not you?"
She added, "Let it be more than a rhetorical question. … Let it be a call to action."
Zeke Kalmes of Peoria, who graduated with a degree in computer science, said he liked her message and planned to continue to ask himself, "Why not you?"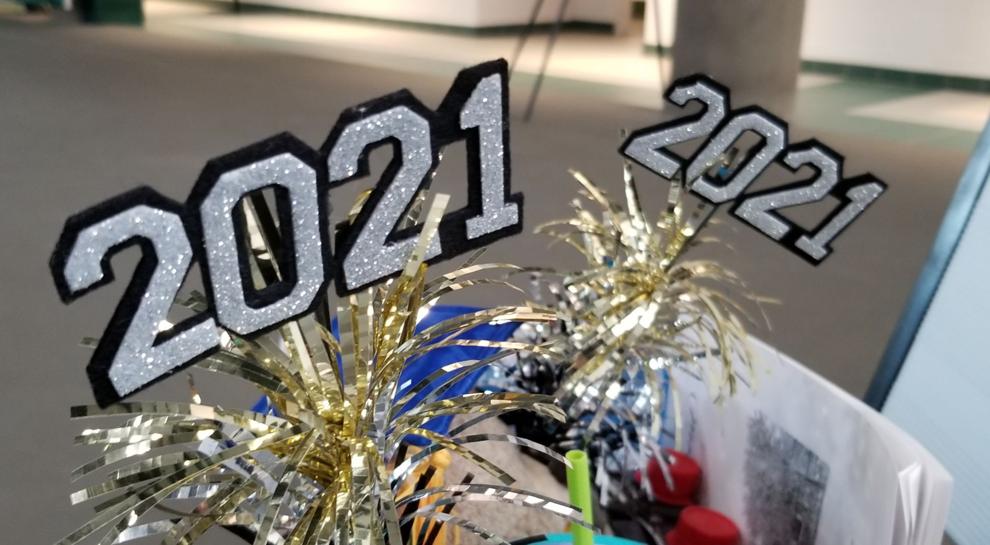 Amanda Hopkins, associate professor of nursing education, also issued a call to action.
"I encourage you, I urge you, to be accomplices," she said. "It's 2021 and supporting others while seated on the sidelines is not enough."
Zach Anderson of Algonquin, who graduated with a degree in kinesiology, accepted Hopkins' challenge to "be an accomplice. … I find myself being too passive."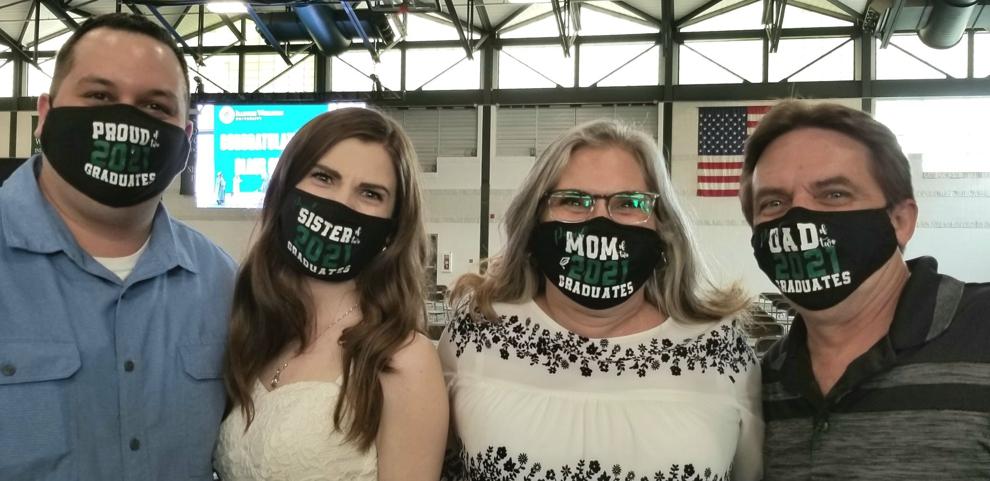 The Wheat family of McHenry had twice as many reasons to celebrate as most in attendance at Sunday's ceremonies. They were there to see twin brothers Kyle and Lucas graduate with degrees in computer science and biology, respectively.
The family wore masks made by a sister, Kaitlin, who couldn't attend. They said:
"Mom of two 2021 graduates," "Dad of two 2021 graduates," and "Sister of two 2021 graduates." And their brother-in-law's mask said, "Proud of two 2021 graduates."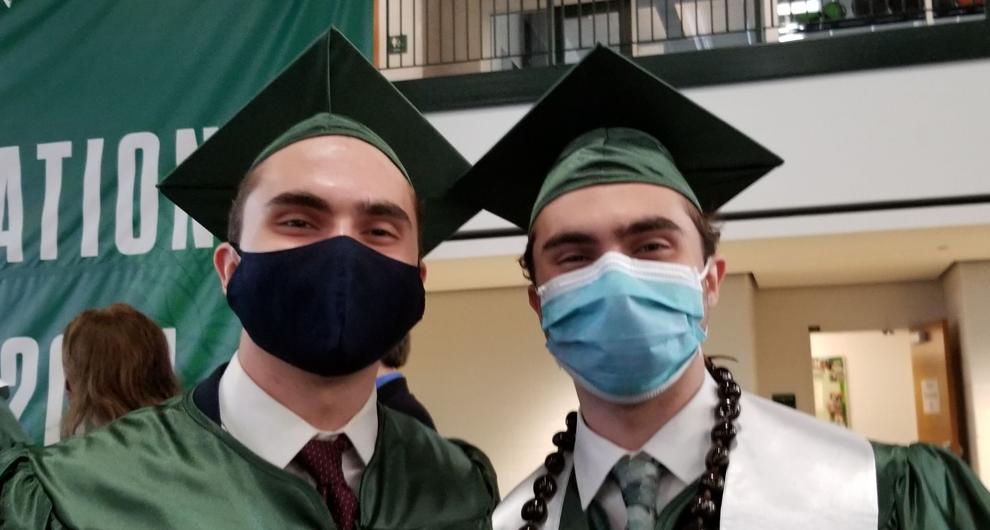 Kyle was grateful for the in-person commencement after "the things we had to miss out on because of the pandemic and all the events we would have had."
Lucas said of attending college with his twin brother, "It was a unique experience. … It was also nice to watch each other grow as our own people."
---
Illinois Wesleyan University graduates in Shirk Center
050321-blm-loc-2iwucommencement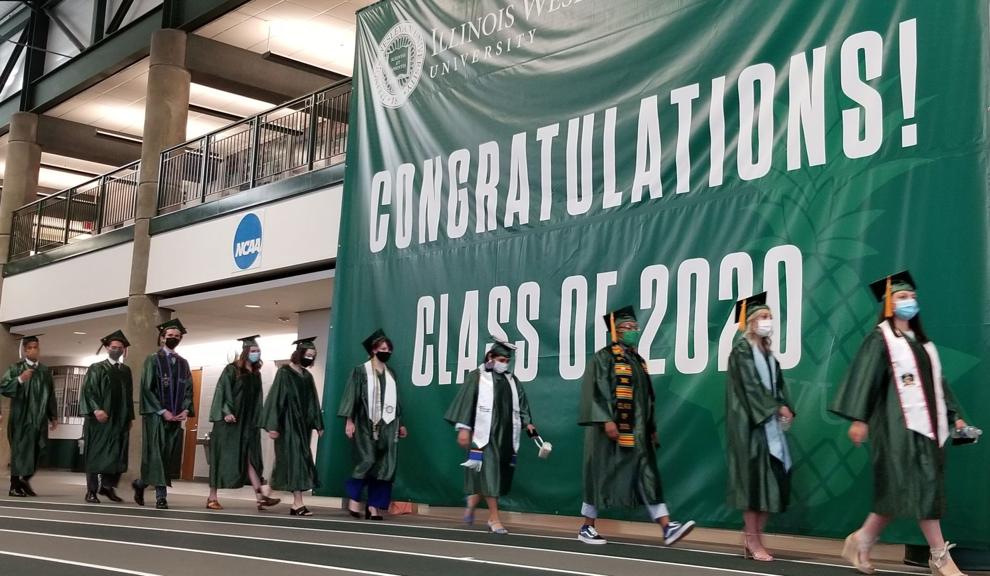 050321-blm-loc-3iwucommencement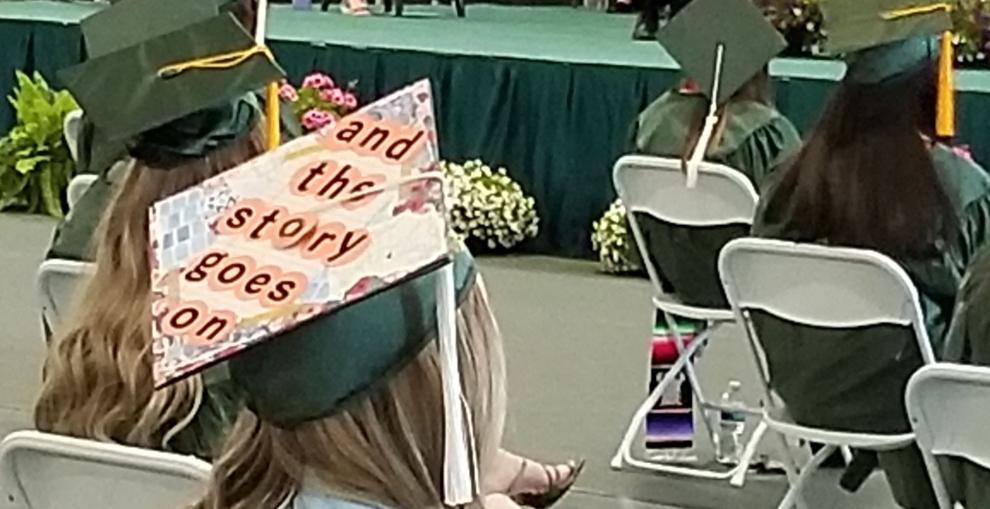 050321-blm-loc-1iwucommencement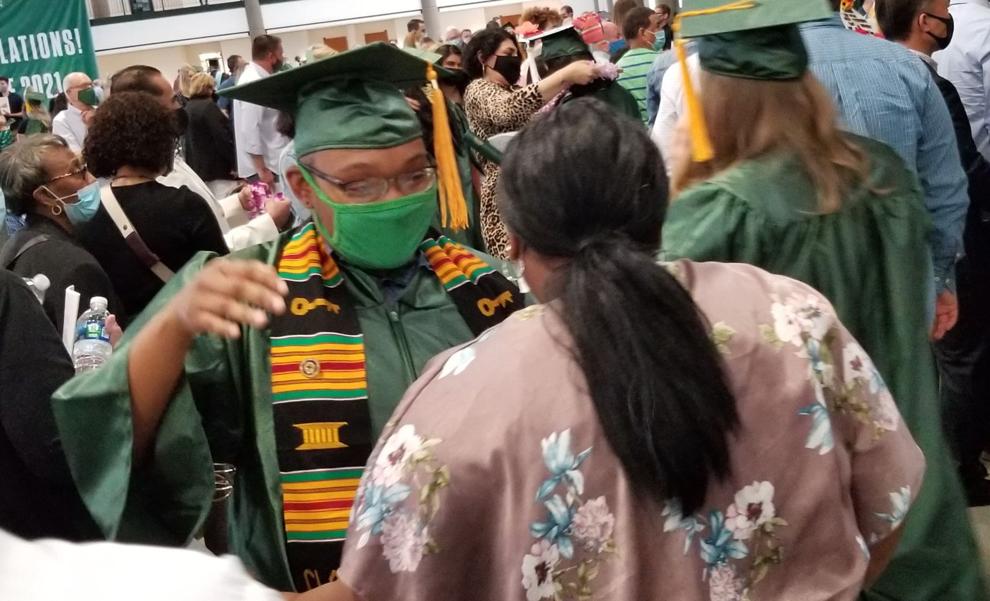 050321-blm-loc-4iwucommencement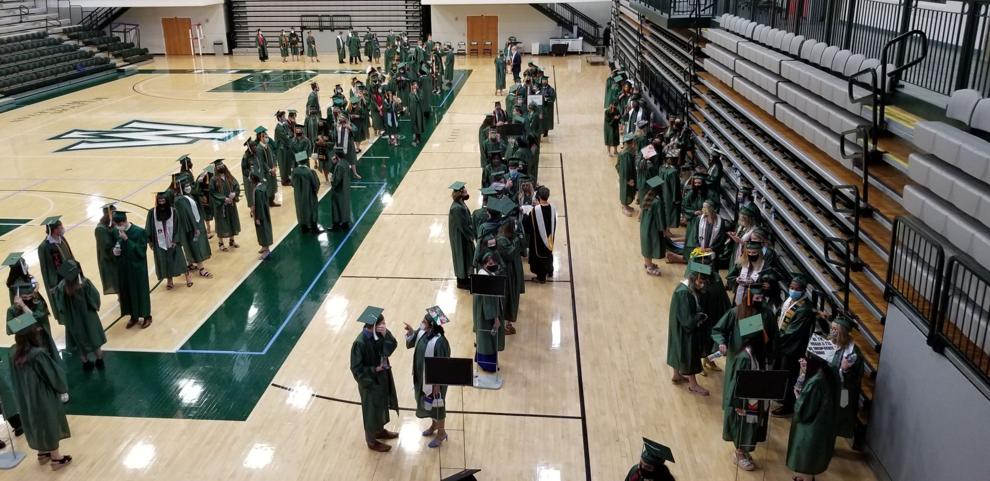 050321-blm-loc-5iwucommencement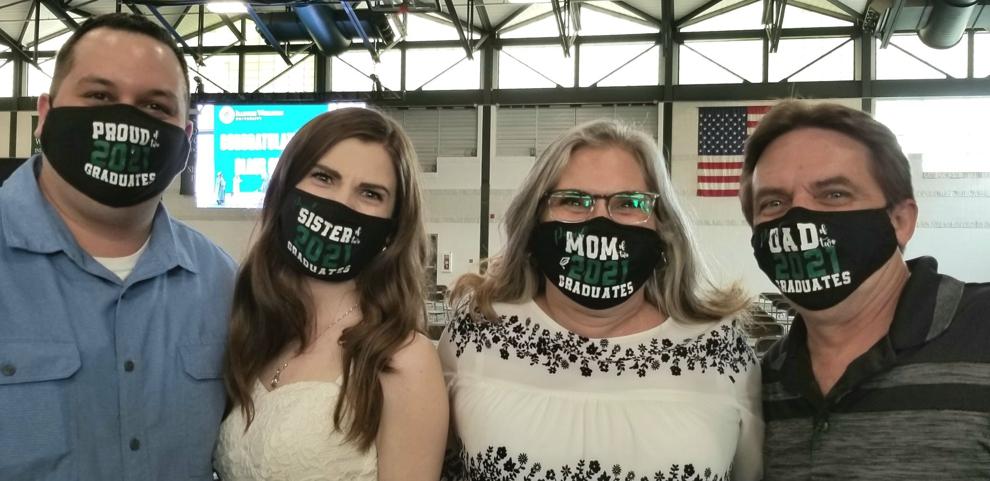 050312-blm-loc-9iwucommencement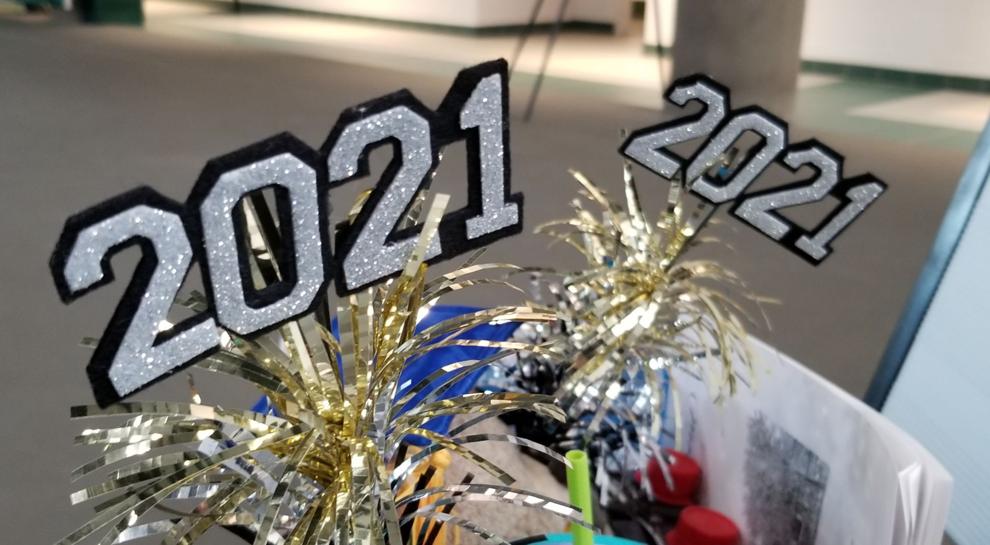 050321-blm-loc-6iwucommencement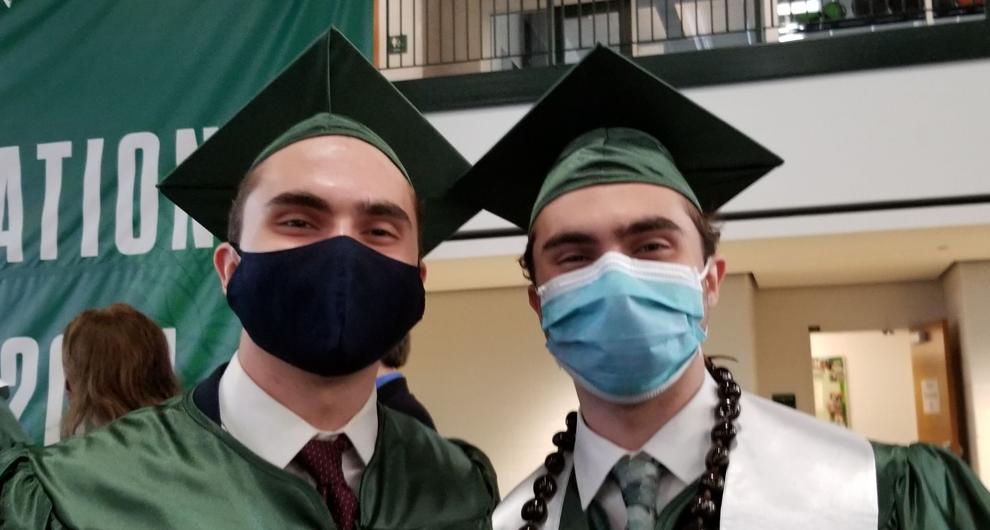 050312-blm-loc-7iwucommencement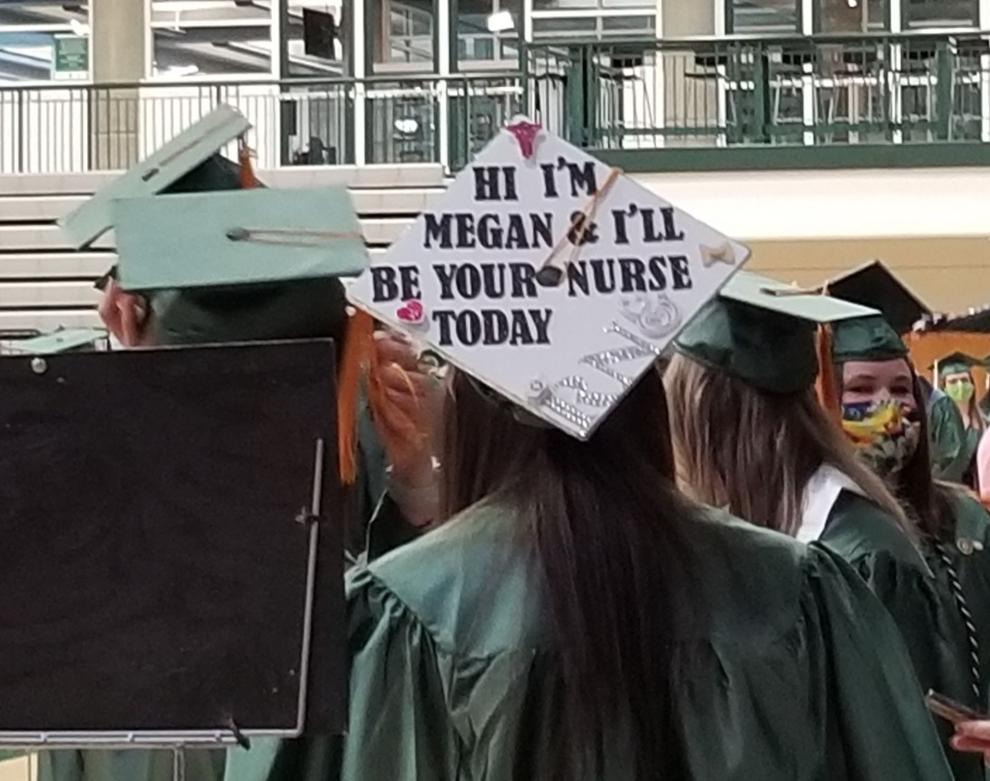 050312-blm-loc-8iwucommencement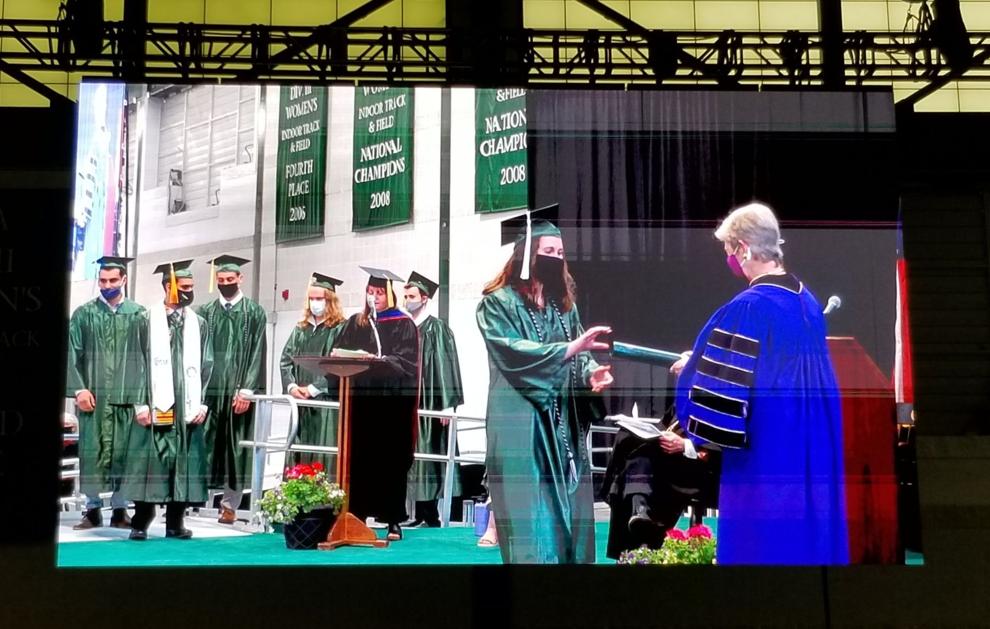 Contact Lenore Sobota at (309) 820-3240. Follow her on Twitter: @Pg_Sobota