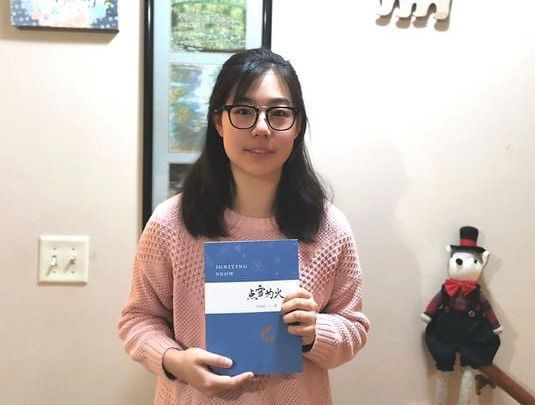 NORMAL — In middle school Annie Sun's teacher told her to practice writing every day. Now at 17, she's a published author — in two languages.
Sun, a senior at Normal Community High School, published her first book, a collection of poems and essays called "Igniting Snow," in both English and Chinese in the fall of 2020 with the help of her former Chinese teacher.
"He recognized my creative writing talents and he recommended some of my writing to some famous journals," she said reflecting on the work she did in China. "He also wrote a preface for my book 'Igniting Snow,' so I really appreciate his great encouragement and help."
Since "Igniting Snow" was published in China, it's not on the shelves here, but Sun donated a signed copy to the Normal Community library.
For this book, which is more than 300 pages, Sun pulled together several samples of the writing she has done over the years, including one poem "about a red balloon I found outside of my tree, and I imagine how it would become during the four seasons."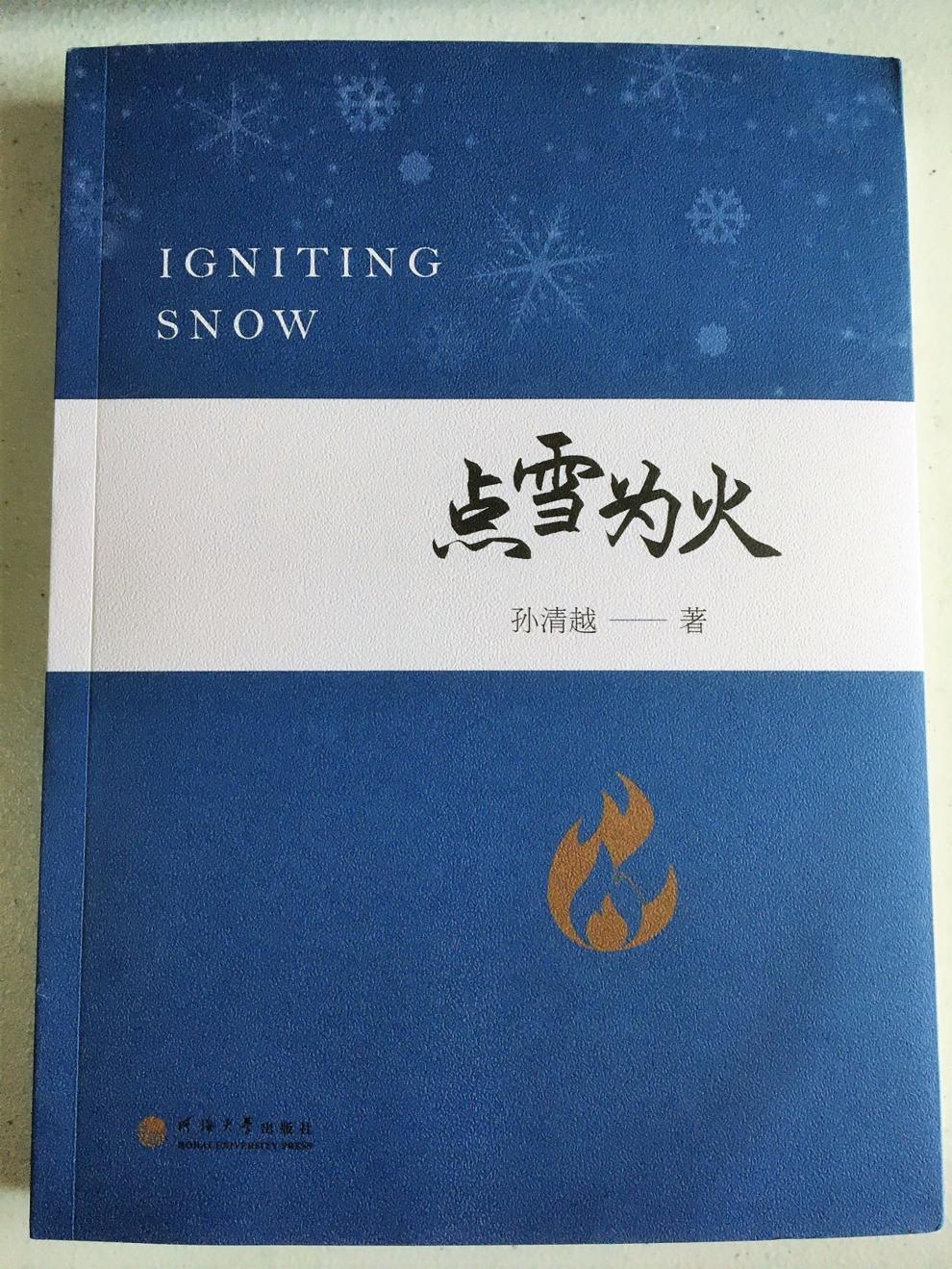 Her writing reflects on philosophy and social issues as well as offering descriptive imagery and representations of her "discoveries about the world and also some imaginations, such as some short fantasies," she said.
Sun said her experience writing and publishing while still a teenager is "definitely rewarding."
"Because I'm only a high school student, I think this is actually a way that I'm changing the world for the better," she said. "Like this is something that I can really do practically, because I would like to share my stories in this book to encourage other teenagers and actually people from all ages. I hope my book can inspire them somehow."
Sun was raised in China, where Hohai University Press published her book, and transferred to Normal Community in 2019 during her sophomore year.
Since moving to the United States, Sun said her English and German teachers have "really broadened my literary vision," encouraging her to practice with different styles of writing — even song lyrics based on "The Great Gatsby."
"I'm just really so thankful to all the teachers I met at NCHS," she said, at a recent school board meeting. "They're like the sun who illuminated my literature horizon, so I will continue to share this sunshine with those in need through writing and translation."
Her German teacher, Mirjam Schnabel, and English teacher, Jacob Wiechman, introduced her to using comics in language education, which Sun said was completely new to her.
"I really wanted to bring this kind of literature to schools in China, to Chinese education."
That led her to translating "Cartooning Philosophy and Practice" by Ivan Brunetti, who is an illustration and design professor at Columbia College Chicago, into Chinese.
"It's like a cultural experience for me," she said of working in translating and learning about cartooning philosophy.
---
Contact Kelsey Watznauer at (309) 820-3254. Follow her on Twitter: @kwatznauer.