NORMAL — Making a difference has always been a big part of Earth Day since it was first celebrated in 1970. This year, community organizations in Bloomington-Normal are providing several opportunities to make a difference and also learn.
The Ecology Action Center is involved in several Earth Day-related events, including one designed for fun.
"Earth Day Live" at 6 p.m. Thursday is in its second year, born out of necessity for a remote activity because of the COVID-19 pandemic, explained Michael Brown, EAC's executive director.
"We think of it as a spoof of 'Saturday Night Live,'" said Brown. "There is some humor and some education."
There will be family-friendly skits and a musical performance by the Sarah Quah Band. You can watch online on Facebook or YouTube. The link will be on the center's website, ecologyactioncenter.org.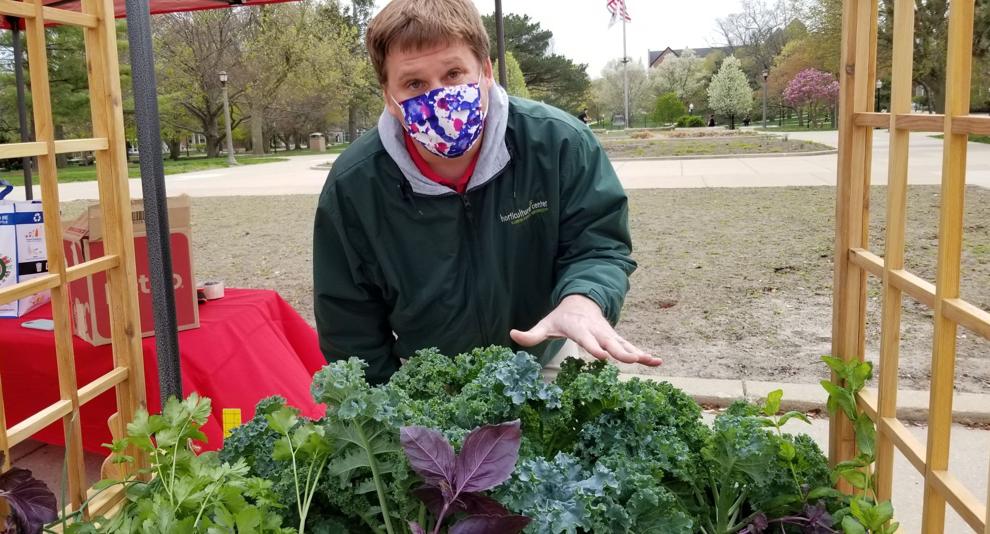 The website is also the place to sign up to participate in an event with a longer history, the annual Constitution Trail cleanup from 9 a.m. to noon Saturday.
"We have several areas that have been established in prairie or that we want to re-establish as prairie," said the center's director, Jessica Chambers.
"We live in the prairie state. It's part of our heritage," said Chambers. "You should know a little about prairies just like you should know a little about Lincoln and a little about Route 66. This is part of who we are."
At one time tallgrass prairies covered about 22 million acres in Illinois. Today, about 3,500 acres of remnant prairie are left.
Before the verdict was announced in the Derek Chauvin trial, The Pantagraph asked community leaders about the case. Chauvin has been convicted of murder and manslaughter in the death of George Floyd that stirred worldwide protests.
"It's mostly gone … but I don't think the story is done," said Chambers.
Volunteers will be working in the Children's Garden and also in an area near the new Prairie Pavilion gazebo.
The ParkLands Foundation, which has preserves in McLean and Woodford counties is seeking teams and individuals to help remove invasive plants at several locations Thursday through Sunday.
Volunteers can pick a three-hour window. They will be paired with an experienced land steward for instruction and safety. To sign up, go to http://bit.ly/ParkLandsEarthDay.
Illinois State University has been celebrating Earth Week with various events on the Quad and elsewhere.
A crew from Fix It Friday will be at the ISU Bookstore in the Bone Student Center from 1 to 3 p.m. making free basic sewing repairs to clothing to keep them from winding up in a landfill. The event is in recognition f Earth Day and Fashion Revolution Week.
---
Contact Lenore Sobota at (309) 820-3240. Follow her on Twitter: @Pg_Sobota