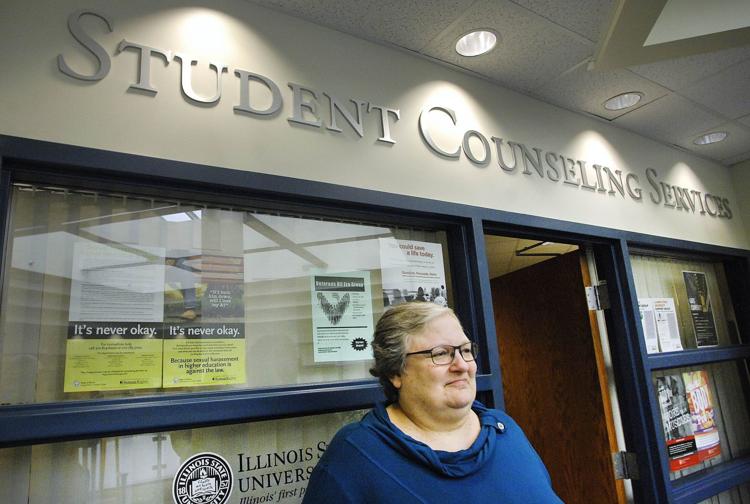 NORMAL — The number of college students looking for help for mental health problems is increasing at Illinois State and Illinois Wesleyan universities and at Heartland Community College, reflecting a nationwide trend that has seen anxiety surpass depression as the most frequent reason why students need assistance.
"At first we thought it was just a response to the incident, but then it kept going," said Colbs.
The number of referrals made by ISU to off-campus resources in fiscal year 2016 was 190. Last year, it was 265 and Colbs anticipates the number of referrals this year will be even higher.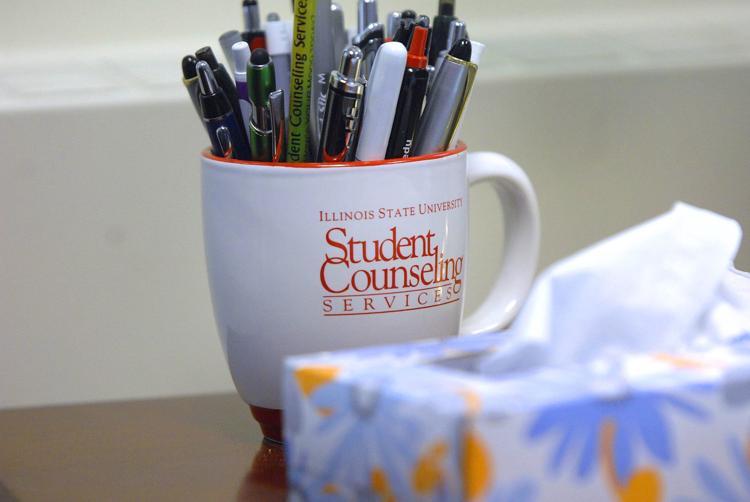 The percentage of students using individual counseling at IWU has grown from 15 percent during 2014-15 school year to 19 percent in 2017-18.
Getting help is important not only for the individual well-being of students, but also for their academic success.
"Untreated mental illness is one of the primary reasons people drop out of college," said Colbs. "There's also some evidence that it can impact grade point average even if they stay."
Faye Freeman-Smith, Heartland's director of student counseling, said, "Research shows that 80 percent of first-time freshmen in college are anxious."
One theory is today's students have "a lack of resilience or grit," said Colbs. "Anecdotally, students do sometimes seem to lack coping resources and decision-making skills."
But Colbs questions whether that's a major factor in the increasing demand.
"Some of the stress in students' lives is more extreme," she said, noting. "This generation of students grew up after 9/11."
Getting into college and succeeding is "much more stressful, much more competitive," said Annorah Moorman, assistant vice president for student affairs at IWU and executive director of counseling and health services.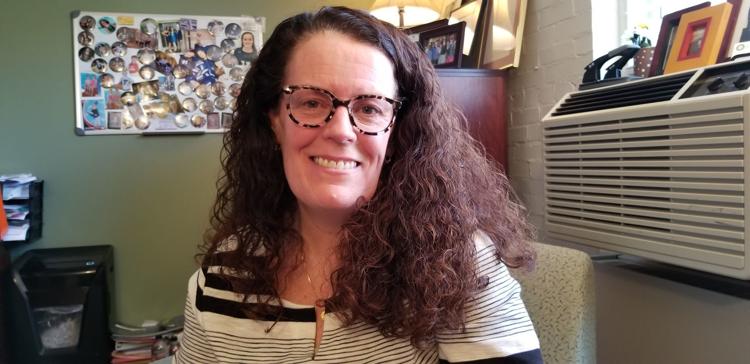 Another factor is the high cost of college and the economic stress that causes both students and their parents, along with the pressure to get a "return" on that bigger financial investment, said Colbs and Moorman.
Freeman-Smith said the rise in stress levels and anxiety is "not just on campus. Our society is experiencing the trend as well."
The explosion of social media plays a role, too.
"They're constantly comparing themselves to an unrealistic and false image" in social media, said Moorman. "Perfectionism is just rampant in our culture and it's just not attainable." 
One thing counselors at IWU try to do is teach students to recognize perfectionism is impossible and to recognize there are areas where they will be mediocre — and that's OK.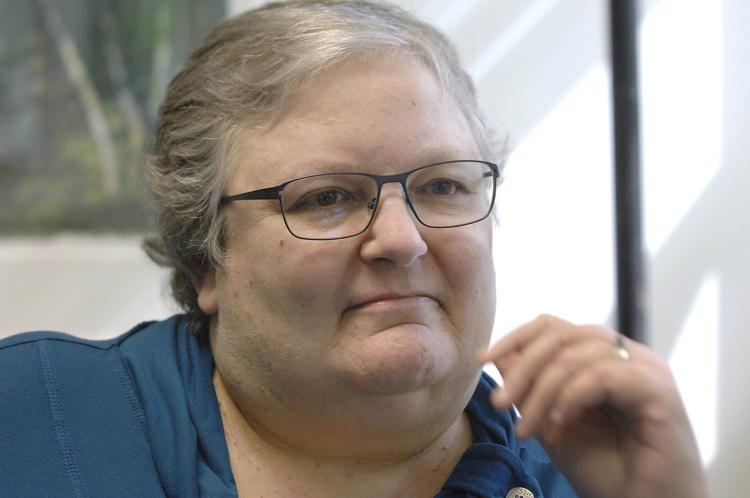 Information cards posted around the IWU campus try to help students recognize the stress they are going through is normal and that help is available.
With the tagline "You are not alone," the cards include information such as a survey showing 65 percent of more than 73,000 undergraduate students surveyed at 140 institutions in spring 2018 reported experiencing overwhelming anxiety in the past 12 months.
The increase in students seeking help can also be seen as a success story.
Society as a whole is moving away from the stigma once associated with seeking mental health services and colleges are increasing awareness and availability of services, said Colbs.
"We knew there were unmet needs," said Colbs of awareness efforts. "We were successful."
In many cases, students already were undergoing mental health treatment before entering college. For others, college is a time when underlying problems first come to the surface as students face numerous changes, live away from home for the first time, cope with having roommates and deal with increased academic rigor, said Moorman.
"We can't do much about the extra pressures, so we try to focus on what we can change and how we can increase support," she said.