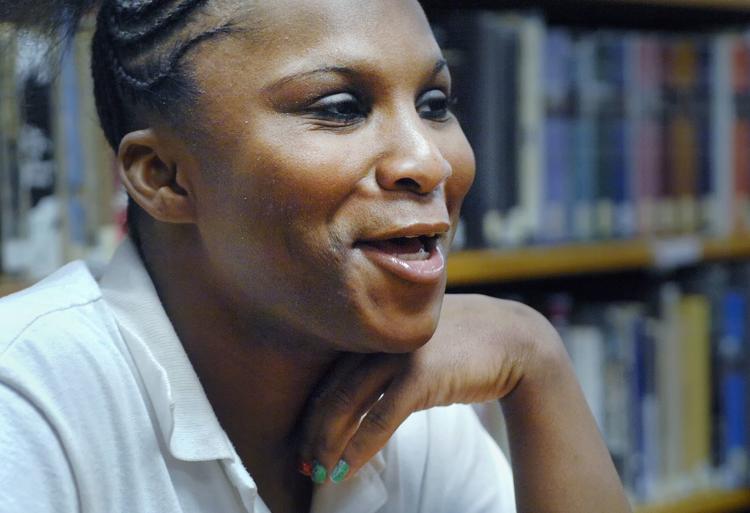 LINCOLN — When the light catches the specks of glitter on her face, Deon Hampton looks the part of a stage performer, a role she hopes to play after leaving prison.
Hampton, who adopted the name "Strawberry" as a child after realizing her male body did not match her female identity, was transferred to the women's facility in Lincoln in December after a federal judge ruled the Department of Corrections failed to protect Hampton when she lived in male prisons.
Threats of rape and groping by other inmates and sexual assaults by officers were among Hampton's complaints detailed in the lawsuit. Long periods in solitary confinement based on false accusations of rule violations were part of Hampton's life since she went to prison in 2015 for residential burglary in Cook County.
She started on female hormones in 2016 while in prison, where she also started the paperwork to legally change her name.
The state's placement of Hampton in a facility of her assigned birth violated her rights, her lawyers argued.
In a statement on the ruling, DOC said the agency has a zero tolerance for sexual abuse and such claims are thoroughly investigated.
Dressed in the white polo shirt and dark pants worn by all inmates, Hampton is proud of her efforts to set herself apart from other prisoners with her manicured nails and glossy-colored lips.
"A lot of people here love me. There's a small group of haters," she said, who are jealous of her celebrity status bolstered by media requests for interviews since her transfer to Lincoln. Among those Hampton counts as her friends are several transgender inmates who are in some stage of transition from female to male. 
For Hampton, the realization that she was a girl living in a boy's body came when she was about 5 years old. The south side of Chicago can be a tough place for such a child, she said.
"I was not accepted in my community. They beat you. They torture you. The teachers were very difficult and that made me act out," Hampton recalled. Home life also was difficult with a mother who accepted her transgender child and a father who rejected her until a reconciliation between the two about 10 years ago. She said she is dealing with the grief of his recent death.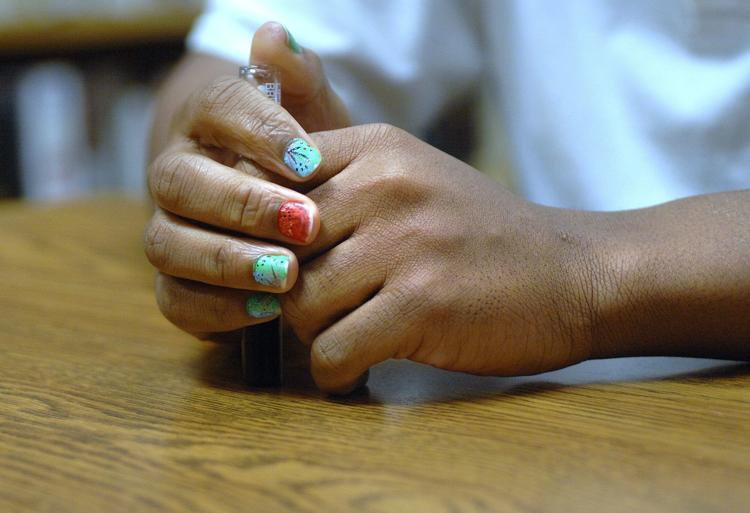 Life in prison proved equally challenging for Hampton when she was transferred to six facilities in about four years.
 "They didn't know how to place me. I had to fight a lot to get here. I started with filing my own paperwork," she said, before lawyers took her case and pressure from the judge brought her to Logan.
Improvements to her situation were not voluntary on the part of the prison system, said Hampton.
You have free articles remaining.
"They only do things when they're in the midst of being sued," she said.
Dr. Shane Reister oversees DOC staff training on transgender issues for the department's 12,000 employees. The training set to begin this year is part of the agency's mental health curriculum, said Reister.
"Safety and constitutional rights is a big part of the all-staff training," said Reister, psychologist for the department's southern region.
The effects of emotional and physical violence will be discussed with correctional officers and other staff at the training sessions.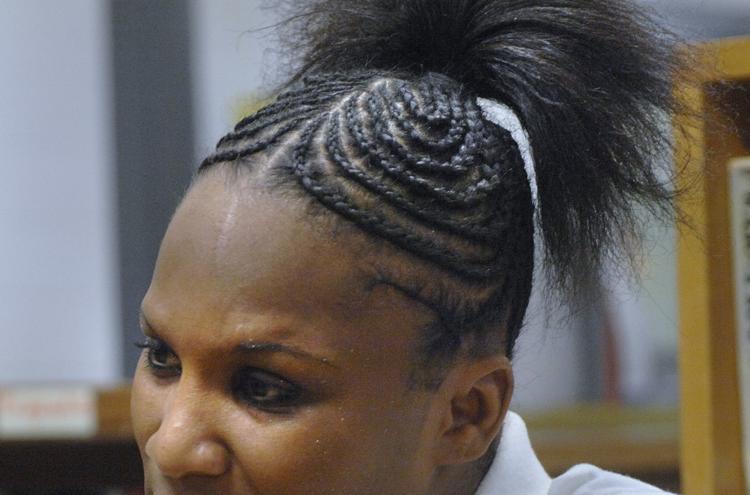 At any given time, between 85 and 120 transgender inmates are housed in DOC's two dozen prisons, Reister estimated.
Alan Mills, one of Hampton's lawyers with the Uptown People's Law Center, said the employee training goes beyond the obvious instruction to include that inmates' rights must be respected.
"The larger issue is an understanding of what transgender is. Gender is not a binary system," said Mills.
The prison system is unique in its design that divides people by male and female without accommodation for other gender categories, said Mills.
A new law passed in Illinois last year mandates gender responsive programming at the state's two women's prisons, in Lincoln and Decatur. 
"The law should apply to all prisons," said Mills, adding that he expects more litigation related to transgender issues.
In addition to staff training, the DOC also will expand its review committee on transgender issues and inmate placement, said Reister.  The committee of mental health, medical, administrative, inmate transfer and prison operations staff reviews plans submitted by prisons on the care and placement of transgender inmates.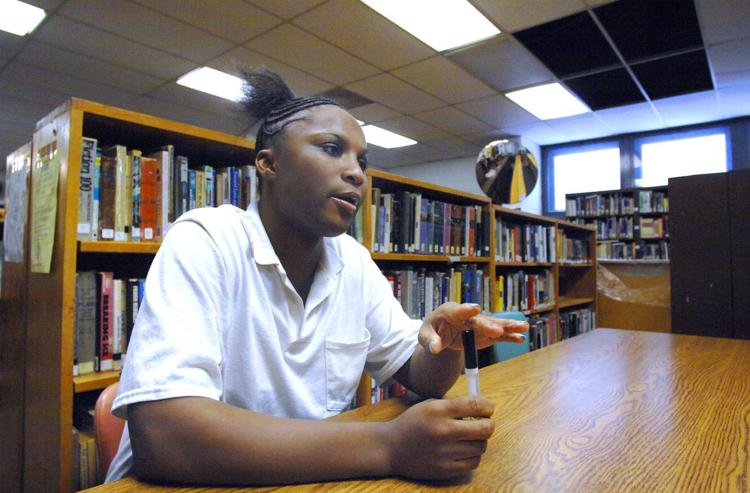 The committee "takes an individualized approach, not a one-size-fits-all approach," said Reister.
An inmate's assignment to a specific prison may be looked at later for possible change.  "Decisions are not set in stone. What a person needs on Day 1 may not be what's needed in year 3 or 4," said Reister.
Mental health care is critical for inmates, said Hampton, who listed bipolar disorder and post-traumatic stress disorder as conditions that require her to seek ongoing care.
"In reality, we're mentally ill on many levels," Hampton said of the transgender inmate population.
For her, survival in prison does not differ substantially from life on the streets.
"I've been through a lot. You have to have tough skin," said Hampton, who describes herself as "ambitious, outspoken — I speak whatever comes into my mind."
When she is released from Logan later this year, Hampton hopes to become a stage performer. She also wants to help other transgender people navigate their challenges and avoid time behind prison bars.
Contact Edith Brady-Lunny at (309) 820-3276. Follow her on Twitter: @pg_blunny