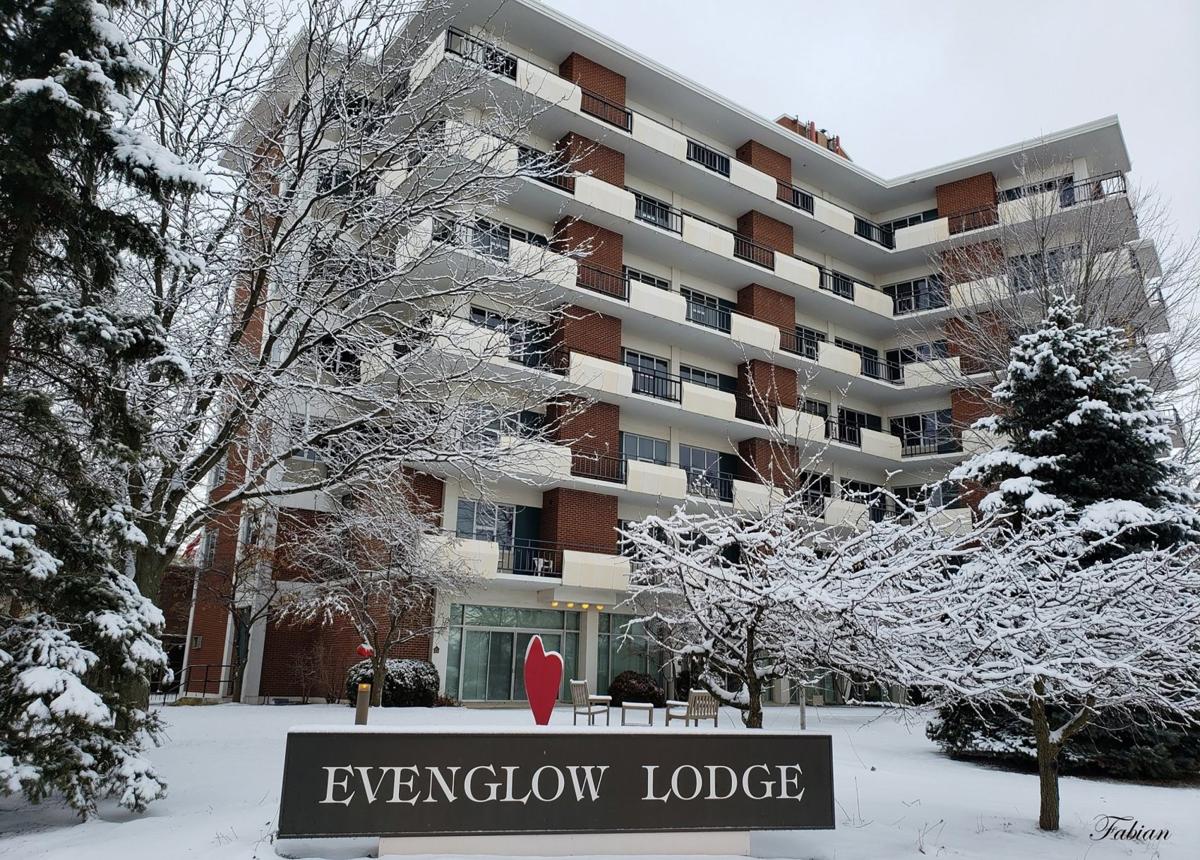 PONTIAC — A multimillion-dollar, four-year expansion of a longtime retirement community in Pontiac should mean services for more Livingston County older adults in new buildings.
Evenglow, the retirement community founded in 1958, is planning a new assisted living building, a new independent living building and a "link building" between independent living and Evenglow's existing long-term care/rehabilitation center to serve residents of both.
"Evenglow needs to stay current with the demands and expectations of current and future residents," Evenglow CEO Mark Hovren told The Pantagraph. "To be viable in the next 30 years, we need to go through this project to serve the needs of the people in Livingston County."
Hovren said the dollar value of the project has not been finalized because construction won't begin for a year. But he said it's a multimillion-dollar project.
Construction will take 40 to 45 months, Hovren said. Construction will happen in phases so existing residents aren't displaced as work progresses.
The Pontiac City Council got its first look at Evenglow's plans on Monday night. While the council took no action — that will happen later — Mayor Bill Alvey said city leaders are "enthused" about the project.
"Their planned expansion is going to be quite an addition for our community,"  Alvey said.
In addition to new buildings, the expansion will mean an additional four assisted living units and an additional 20 independent living units, Hovren said.
But Evenglow's workforce should remain about 180 full- and part-time employees, he said.
The Illinois Department of Public Health will need to sign off on the project, Hovren said.
Evenglow's best-known building is Evenglow Lodge, which was built in 1963 and has 80 units for assisted and independent living at 215 E. Washington St., Pontiac.
Attached to the lodge is Tjardes Health Center, which was built in 1984 and has 73 beds for long-term care and short-term rehabilitation.
Evenglow's third building is Evenglow Inn, which was built in 2001 about a mile away at 1200 Evenglow Lane, Pontiac, and has 26 units for people with dementia.
"We recognized a need for additional independent living facilities and the lodge building, built in 1963, requires improvements," Hovren said. "We found it would be less expensive to build a replacement building at 1200 Evenglow Lane connected to Evenglow Inn."
The new Evenglow Lodge would include 76 assisted living units, Hovren said.
The 1963 building would be torn down and replaced with a 26-unit independent living facility, he said.
A link building would connect the new independent living building and Tjardes Health Center and would include a commercial kitchen, a rehabilitation and therapy room and a multipurpose room for independent living and short-term rehabilitation residents, Hovren said.
Contact Paul Swiech at 309-820-3275. Follow him on Twitter: @pg_swiech.
Get local news delivered to your inbox!
Subscribe to our Daily Headlines newsletter.