NORMAL — Gretchen Monti was working in the John Wesley Powell Audubon Garden on Constitution Trail when Melissa Lauritson came by with her three children.
The family circled the garden, checking out the blooming wildflowers, butterflies and dragonflies, before stopping to look at a baby bunny hiding in the vegetation.
As a Master Naturalist, Monti seldom passes up an opportunity to spread knowledge about the natural environment. The children listened closely as she pointed out the various bugs and flowers.
"See the bee on that purple flower?" she asked. "One of the names of that flower is bee balm."
Sherry Thomas, Extension program coordinator for the Livingston-McLean-Woodford unit, said the programs are among several operated by Extension as part of the U of I's community outreach as a land-grant university.
The 4-H program is among the better-known programs in which the Extension is involved. Other programs include Money Mentors, which provides financial education on how to manage money as part of the consumer and economics division, and classes on food safety and food preservation, such as canning, under the nutrition and wellness division.
Monti said, "I've been a nature girl since I was in college. I wanted an outlet where I could share my enthusiasm. … Then along came Master Naturalists."
Graduates of the program get involved in stewardship and educational programs.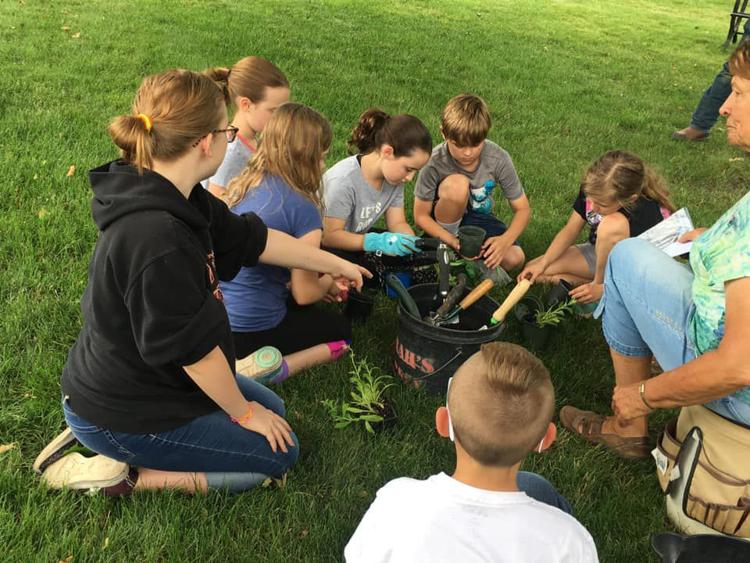 Similarly, Master Gardeners also are involved in educational programs, including a help desk where people can bring questions about plants with which they are having problems.
"We don't know all the answers by any means, but we'll find it for them," said Ellen Culver of rural Bloomington, a Master Gardener since 2011. "Helping others learn to grow is really our motto."
You have free articles remaining.
Both programs involve a weekly training program that lasts about three months and includes classroom and field work. Volunteer and continuing education hours also are required. Thomas said the three-county unit has 160 active Master Gardeners and 89 active Master Naturalists.
Deanna Frautschi of rural Bloomington was in the unit's first Master Naturalist class in 2010.
She was at a gathering marking her retirement from Country Financial, shaking hands with those wishing her well, when one person "handed me a piece of folded-up paper and said, 'This is right up your alley.'" It was about the Master Naturalist program.
Frautschi said she has been studying nature since she was "3 years old and put worms in my pocket," so the program was, indeed, right up her alley.
"I love helping to inform and educate people," said Frautschi, who has presented more than 100 programs on hummingbirds and already has three scheduled for 2020.
What she likes about the Master Naturalist program is how it covers a broad area, from what's under the earth to what flies in the sky.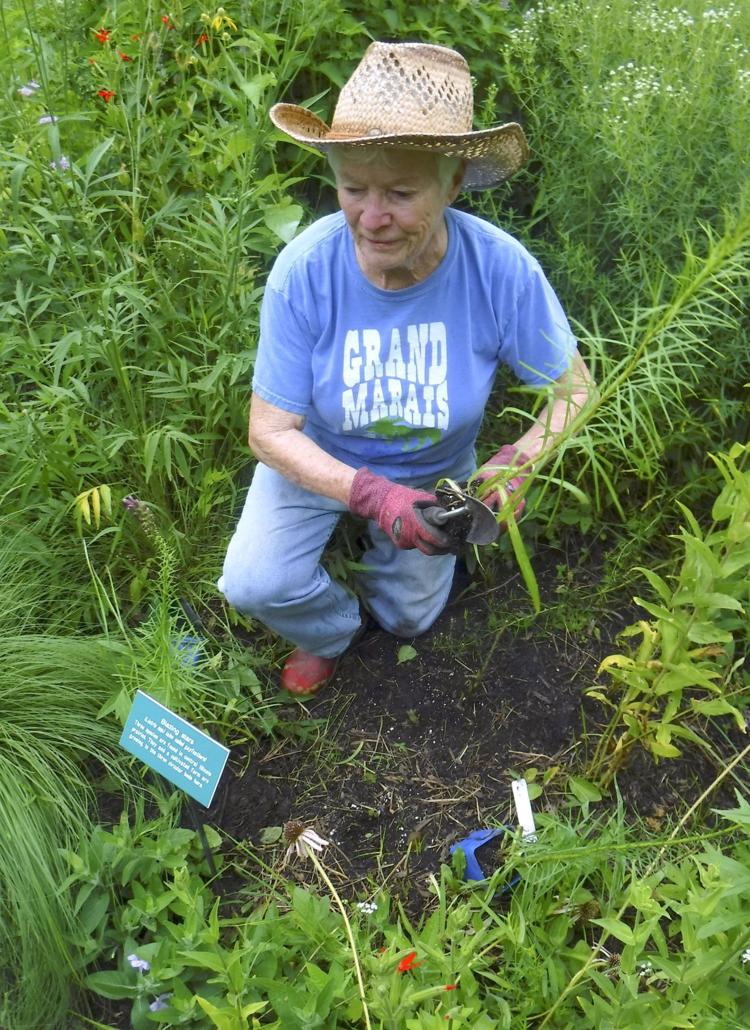 Master Gardeners focus on horticulture. Master Naturalists learn about mammals, birds, reptiles and aquatic life in addition to plants.
But that doesn't mean the Master Gardeners program is limited.
Diane Boeck of Normal, who is both a Master Naturalist and a Master Gardener, said, "Master Gardeners is so diverse — everything from growing flowers to vegetable gardening and identifying trees and shrubs. I love them both."