BLOOMINGTON — The Miller Park Zoo is part of potentially groundbreaking research in an attempt to successfully breed snow leopards through artificial insemination.
Historically, breeding snow leopards required moving males and females between zoos because artificial insemination does not work very well with cats.
"There only ever has been one offspring produced by artificial insemination in snow leopards and that was a little over 20 years ago," said Jason Herrick, the director of reproductive services at the Omaha, Neb.-based Doorly Zoo and Aquarium. 
"So to use it for a tool to manage snow leopards in the zoos, we really need to get that efficiency up," said Herrick. 
Herrick will join other scientists from the Center for Conservation and Research of Endangered Wildlife at the Cincinnati (Ohio) Zoo and Botanical Garden to collaborate on potential groundbreaking research at the Bloomington zoo.
The Omaha and Cincinnati zoos have been working on two different reproductive procedures that will be performed Tuesday, using Miller Park Zoo's female snow leopard, Hima.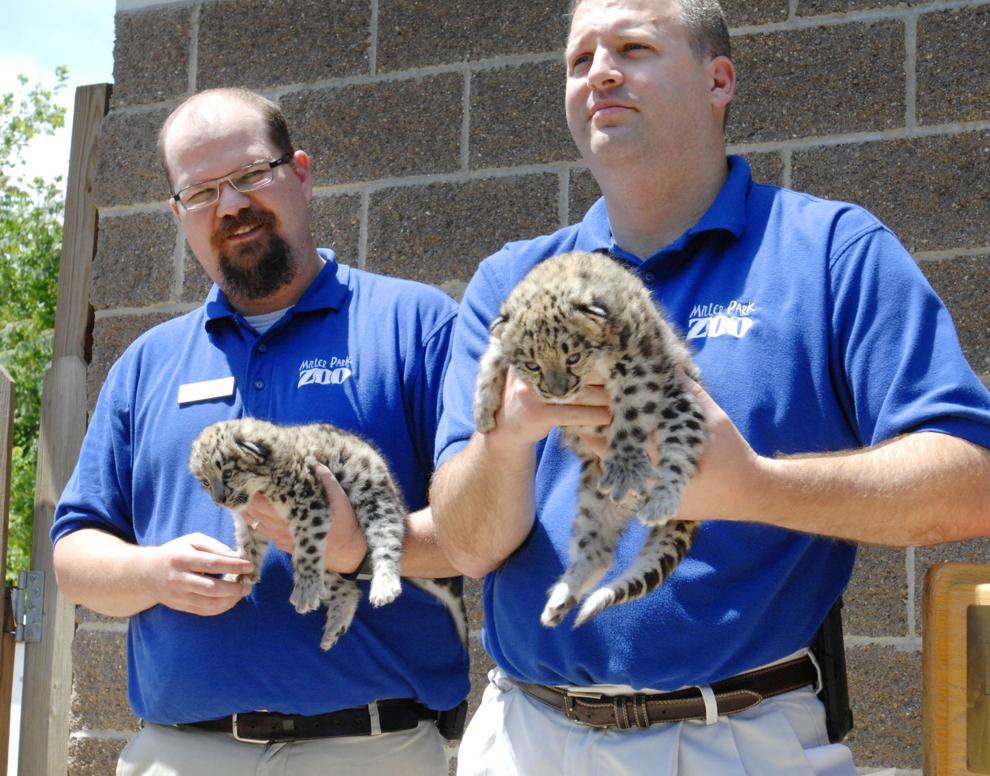 "This research could change the theory in how animals are moved from zoo to zoo," said Jay Tetzloff, who wears dual leadership hats for the city's zoo and the parks system.
Hima will be artificially inseminated with semen samples from Miller Park Zoo's male snow leopard, Rilu, and a frozen sample from another male.
"This is a very minor surgery for her, and if does not work she will still have the ability to naturally breed later this winter," he added.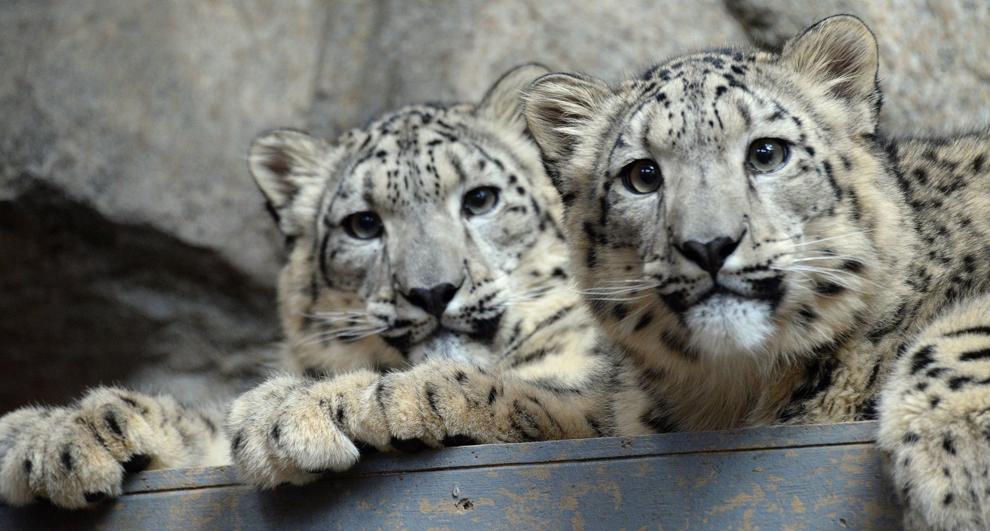 The Snow Leopard Species Survival Plan decides which male and female animals should breed. 
"Right now, what we do is ship one of the those animals to the other, which usually requires some sort of transport," said Herrick. "Moving animals between zoos can be quite the ordeal. If you imagine moving a 100-pound, dangerous carnivore, that can have some logistical issues."
Even when the male and female are at the same zoo, they are not always compatible. Artificial insemination is one possible means of overcoming these challenges, Herrick said. 
"The animals don't have to get along and they don't even have to be at the same zoo," said Herrick. "We could potentially be shipping frozen sperm from zoo to zoo and using it for artificial inseminations."
Contact Maria Nagle at (309) 820-3244. Follow her on Twitter: @Pg_Nagle