BLOOMINGTON — If you feel lousy, you have company.
During the first 12 days of February, Advocate BroMenn Medical Center in Normal surpassed the number of positive flu cases diagnosed during all of January, Infection Preventionist Laurel Mode said.
Advocate Eureka Hospital's emergency department and Immediate Care "have seen a significant increase in flu and flu-like illness" in the past two weeks, spokeswoman Lynn Hutley said.
In Decatur, HSHS St. Mary's Hospital is experiencing "unusually high flu numbers and continuing to trend upward," said Infection Preventionist Rachel Deerwester.
Absenteeism has increased at some at McLean County Unit 5 and Bloomington District 87 schools.
"The main message we have for parents is, if your child is sick, please keep them home," said Unit 5 spokeswoman Dayna Brown.
Guidelines for all school districts are to keep a child home if they have had a fever of 100 degrees or higher within the past 24 hours; have vomited or had diarrhea within the past 24 hours; have a disruptive cough; or have a contagious illness, such as strep throat, that requires antibiotics.
Students should be fever free for 24 hours without use of fever-reducing medicine before returning to school.
Among symptoms to watch for are fever, headache, chills, body aches, sore throat and coughing, Rutherford said.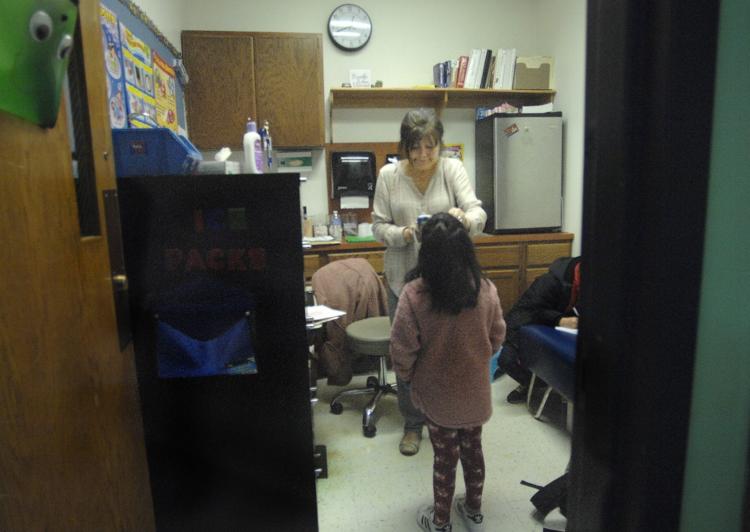 You have free articles remaining.
"If we reach 15 percent absenteeism because of illness, we'll implement a communicable disease protocol," Brown said. That protocol includes focused custodial work and an increased emphasis on hand washing, she explained.
Three elementary schools neared the 15 percent threshold the past couple of weeks, said Brown, but "we're actually on a downward trend." She declined to identify the school but said custodial workers did a "deep cleaning" at one school last weekend.
District 87 spokeswoman Julia Perez said Bloomington High School, Washington Elementary School and Sarah Raymond School of Early Education have reported a higher level of absences this season compared to previous years.
"It's mostly strep throat and influenza A and B," said Perez. "The BHS nurse said it's starting to impact staff attendance, too."
Perez said, "Across the district, many students are out with flu-like symptoms, but they haven't been diagnosed."
At OSF HealthCare Saint James-John W. Albrecht Medical Center in Pontiac, including the clinic and PromptCare there, 322 people have tested positive for flu, 10 have been admitted to the hospital and seven were transferred to hospitals that offer a higher level of care, said Infection Preventionist Tina Barton.
"We are currently seeing a spike in strep throat in our community," Barton said. "We also saw an increased number of respiratory syncytial virus (RSV) this winter in both adults and children."
At St. Joseph, 171 people have tested positive for flu and 25 were admitted to the hospital, said Infection Preventionist Amy Benoit.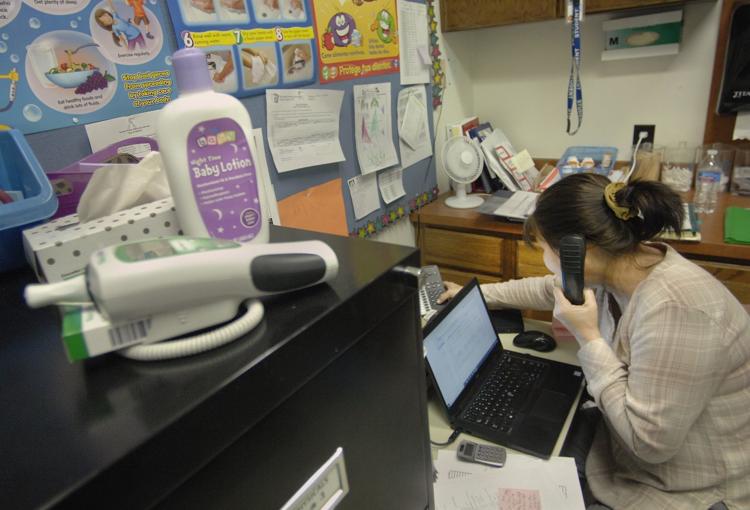 At Bloomington-Normal OSF PromptCare, 377 people have tested positive for flu this season with the number increasing significantly in the past two weeks, spokeswoman Libby Allison said. At OSF Urgos (urgent care for people on the go) in Bloomington-Normal, 169 people have tested positive for flu.
At St. Mary's in Decatur, 374 people have tested positive for flu, compared with 252 for the same period last year, Deerwester said.
At Decatur Memorial Hospital, including its Express Cares and physician offices, there have been more than 700 positive flu tests, an increase of 80 percent over last year, said Vice President and Chief Nursing Officer Sharon Norris.
"While flu and flu-like illnesses are on the rise, especially in the past two weeks, it is difficult to predict if we are seeing a peak in flu volumes yet," Mode said.
Health care providers urged people to reduce their risk of flu by getting a flu shot, washing your hands often, coughing and sneezing into your sleeve and staying home when you're sick.
Contact Lenore Sobota at (309) 820-3240. Follow her on Twitter: @Pg_Sobota
Contact Paul Swiech at (309) 820-3275. Follow him on Twitter: @pg_swiech