Question: True or false? They're playing Major League Baseball again, so Manito, the Mason County town of 1,700 southwest of Bloomington, is quietly back in the limelight in a highly unusual way.
Answer: That's true. For better drainage, quick drying and a soil that is soluble, porous and durable, the infield "dirt" in baseball parks, like fabled Fenway Park in Boston, is a mix of clay, silt, sand and loam. In Fenway's case, as one learns on a ball park tour there, part of it is specially brought in from, among other places, Manito, Illinois. Manito is an area of such diverse and "high-quality soil" renown, there is a "dirt factory" there!
---
Memories past: 15 Sears ads from The Pantagraph's archives
$26 to $50 off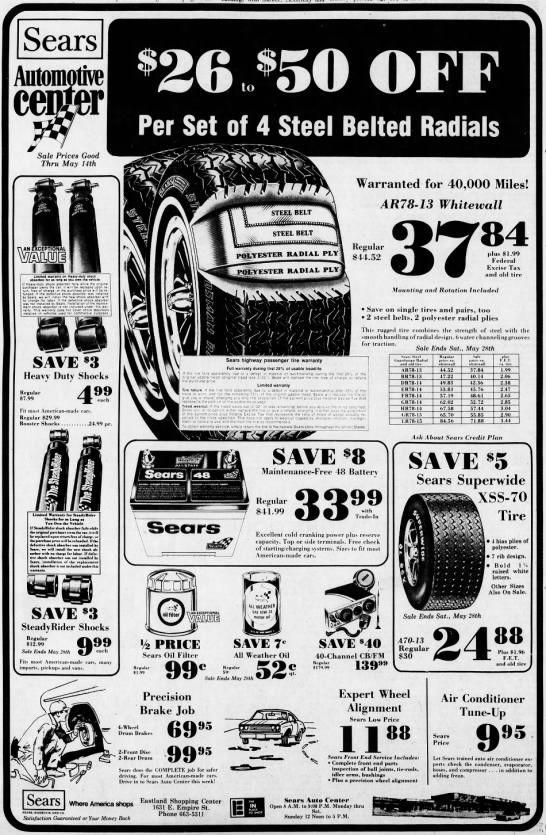 By George!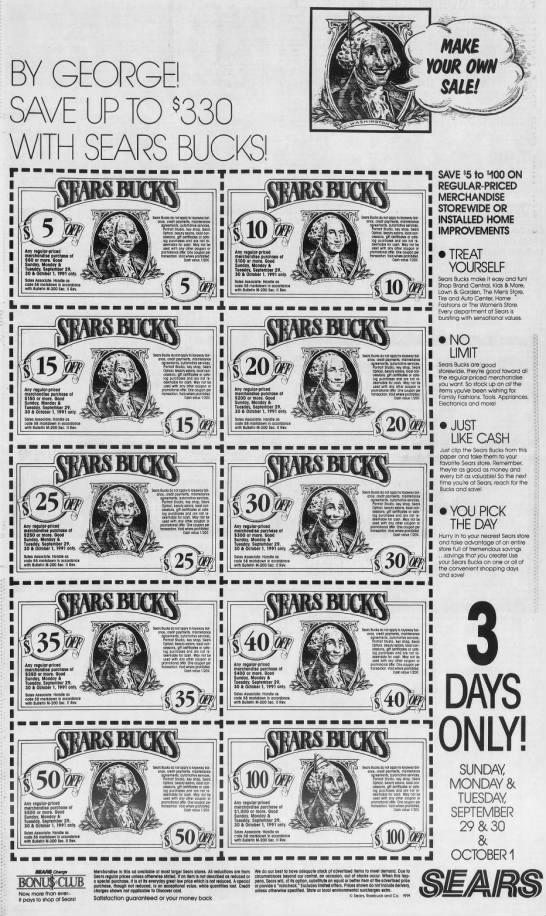 Great American 4th of July PAINT SALE!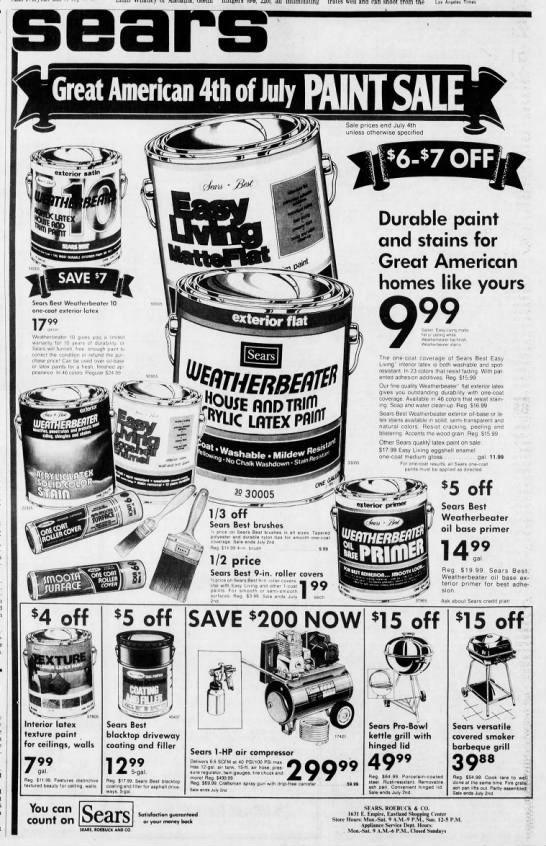 Green Tag Days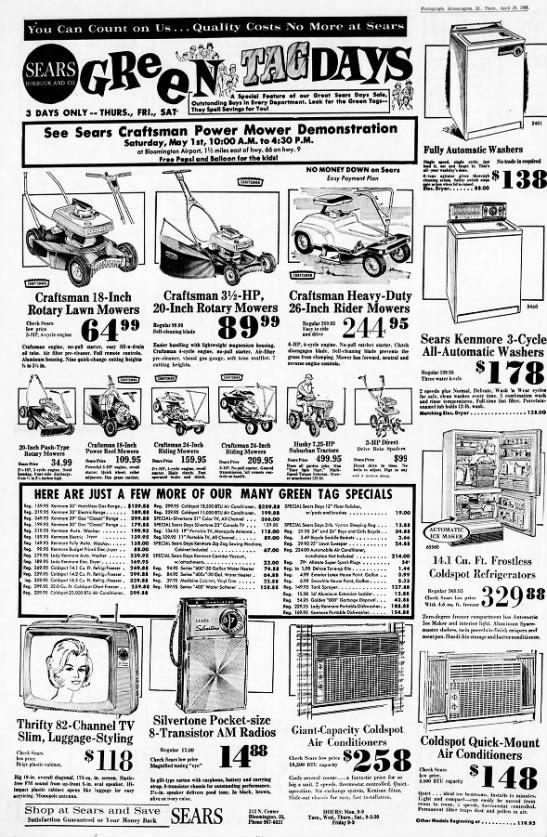 Home Improvement Sale
Outstanding 4 day store wide spectacular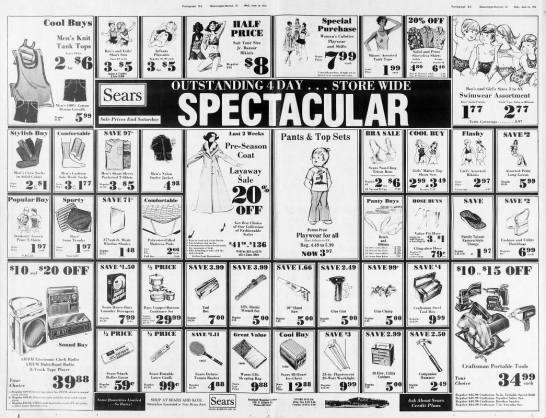 Save at Sears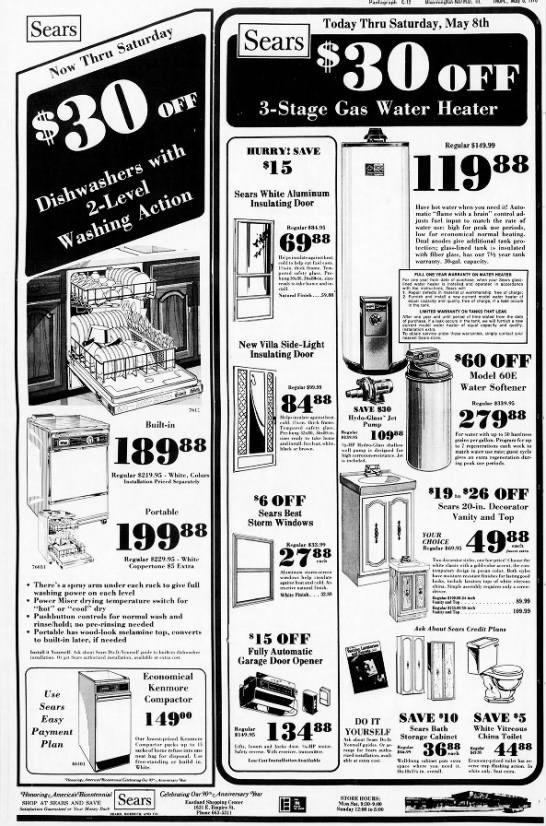 Sears exciting new 175 cc cycles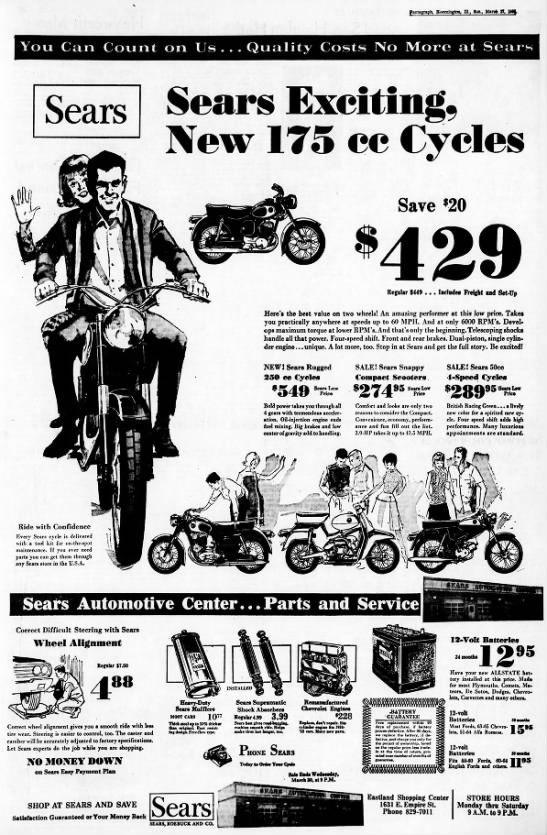 Sears Fall Home Improvement Sale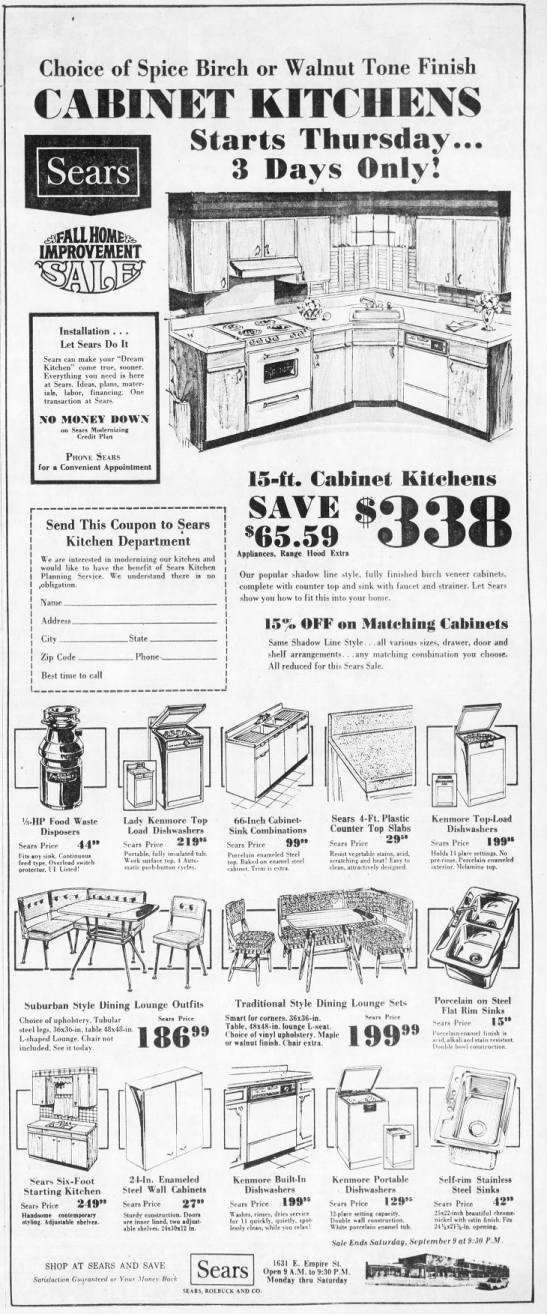 Sizzler Savings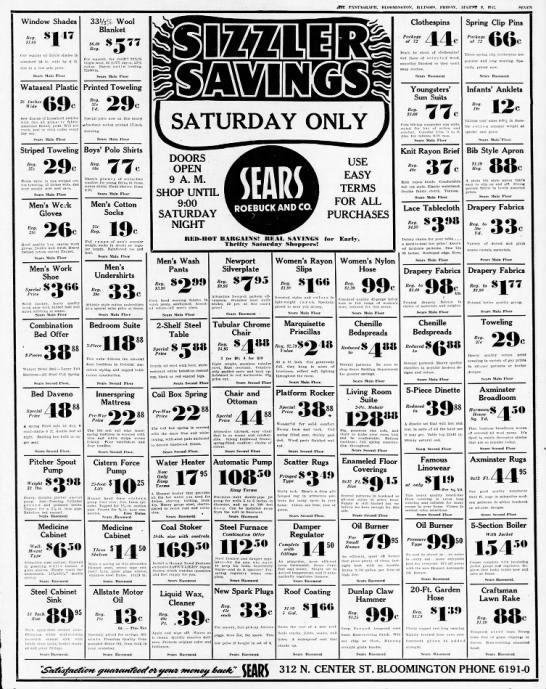 Store rated one of the best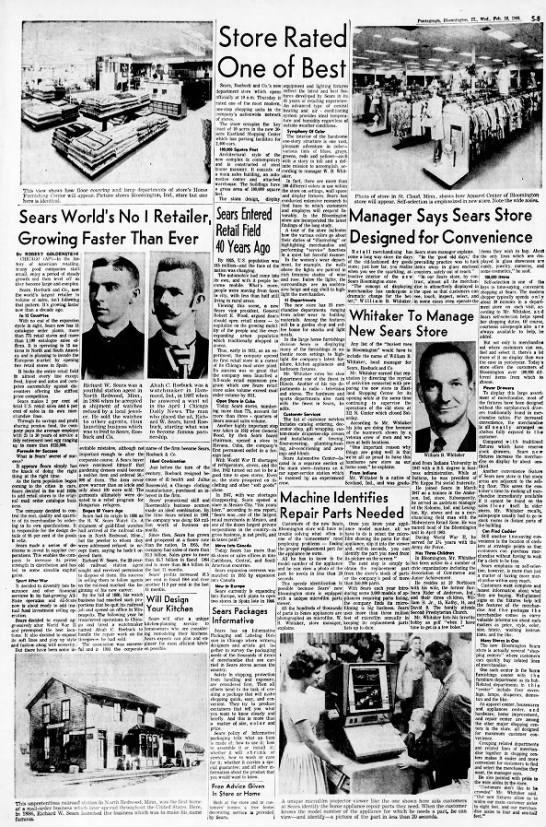 Truckload freezer sale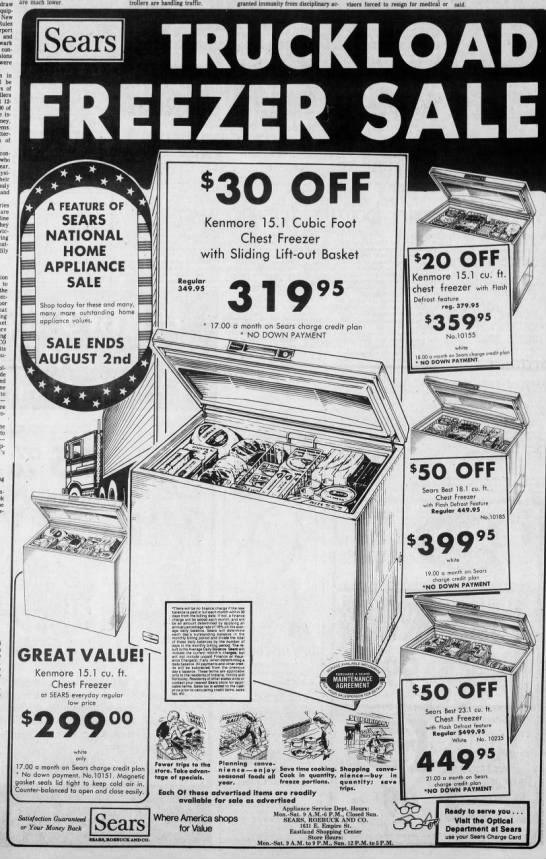 Try to Match Sears Low Price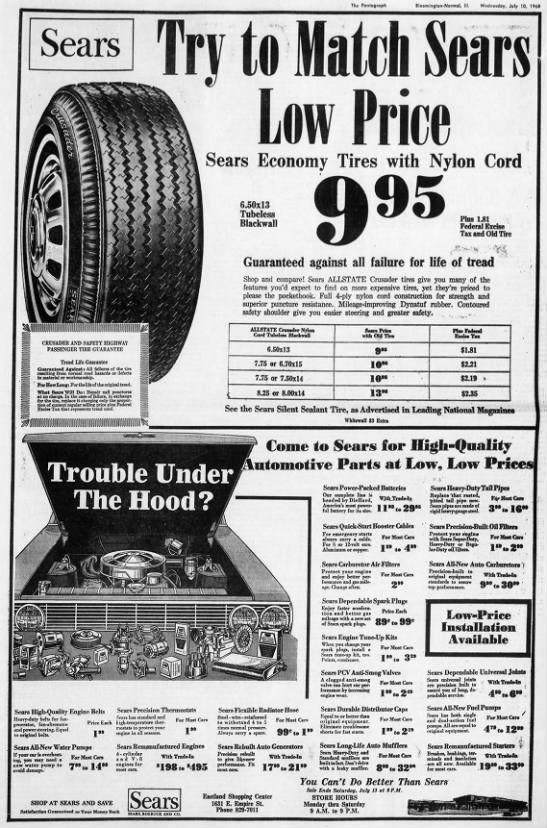 You can count on us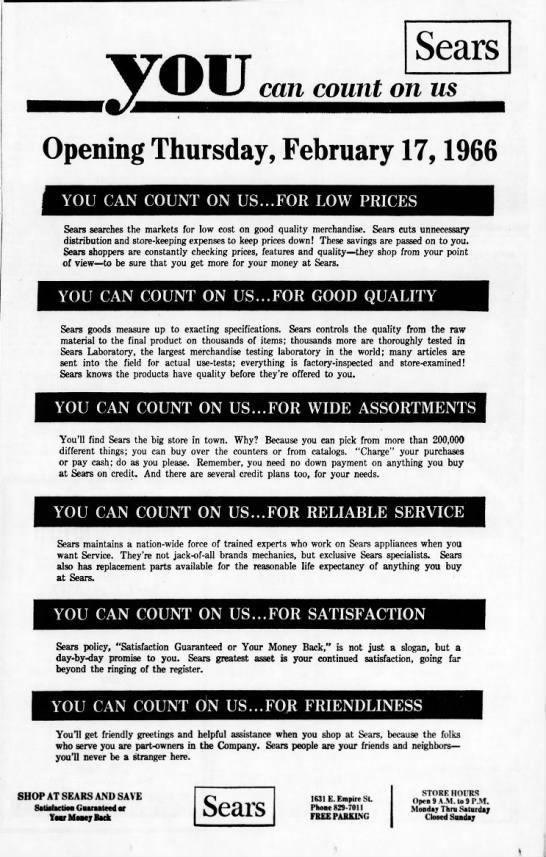 Your dollars go further at Sears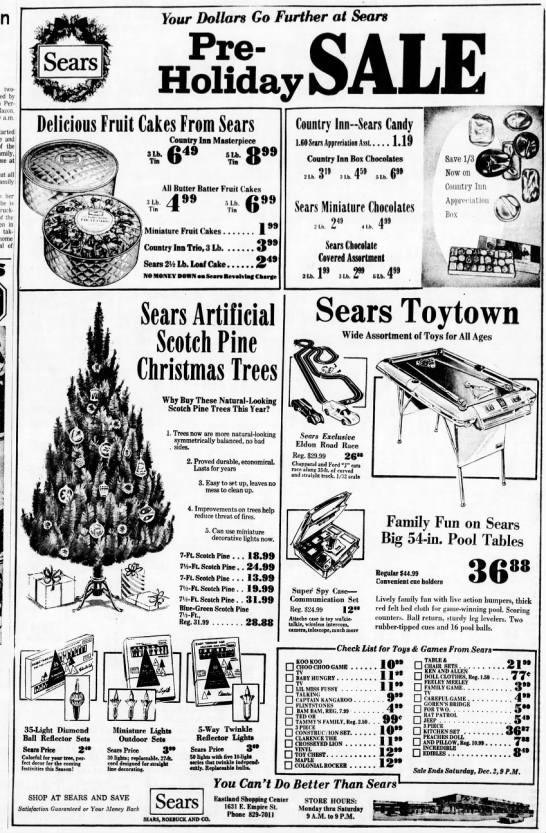 Get local news delivered to your inbox!
Subscribe to our Daily Headlines newsletter.