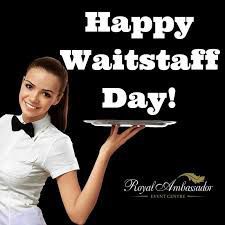 Question: There is an "official" day for everything anymore but today is an "official" day that may not be appropriate in 2020. Do you know what today "officially" is?
Answer: May 21 is officially "Wait Staff Day." That may not be particularly appropriate in 2020 when wait staffs must mostly have to wait for their day again.
Get local news delivered to your inbox!
Subscribe to our Daily Headlines newsletter.