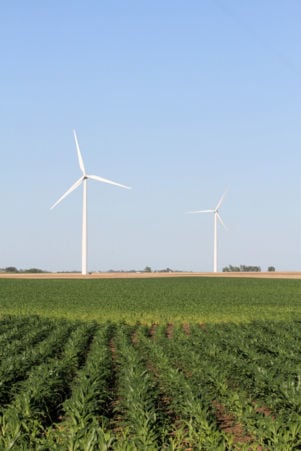 Question: All of those windmill turbines throughout Central Illinois are impressive, dinosaur-sized "beasts." In terms of power produced, how many homes could each one run?
Answer: Each turbine is capable of powering about 300 "average" homes. At least that's what wind farm proponents allege.
Get local news delivered to your inbox!
Subscribe to our Daily Headlines newsletter.