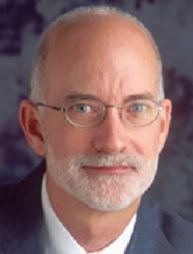 Question: True or false? As famed Hollywood actor Tom Hanks recovers from coronavirus in Australia, his even more famous brother is still in Central Illinois.
Answer: That remains true. Tom Hanks' older brother is Larry Hanks, 67, a noted insect expert, world-ranking entomologist and professor at University of Illinois who lives in Urbana. Who's more famous of the two? On a recent "Late Show With Stephen Colbert," Tom Hanks told the story of a serendipitous meeting of a group of entomology students in California, eventually getting around to "Yes, I'm Tom Hanks." To which the students of insects responded, "Yeah, and your brother is Larry."
Get local news delivered to your inbox!
Subscribe to our Daily Headlines newsletter.