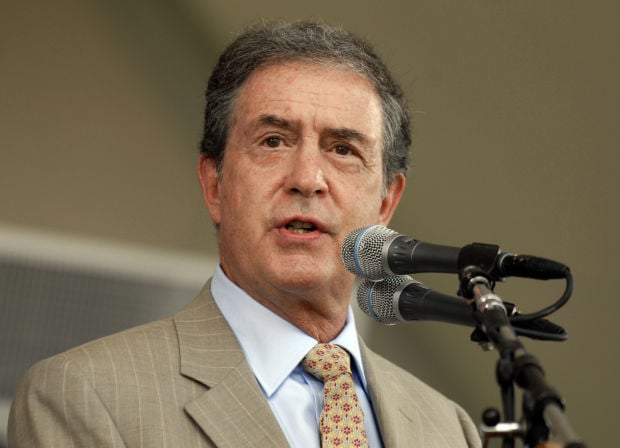 Like many in this fully unprecedented age of COVID-19, Denny Matthews these days is working out of his home. 
In the kitchen, he sits in front of his iPad and a monitor with a Zoom video connection. 
He's like millions of others in the oddly transposed work trenches of 2020. 
But here's the especially quirky part for Matthews, a 77-year-old guy still working, a Bloomington boy, a Holy Trinity (today's Central Catholic) and Illinois Wesleyan University graduate, a WJBC and WMBD alum: From his kitchen he is announcing Major League Baseball … the Kansas City Royals, in particular.
A game could be in, say, Minneapolis, Chicago or Detroit, and Matthews never leaves his Leawood, Kansas, home.
He can take out the trash during seventh-inning stretch.
If necessary, he could mow the lawn between a day/night doubleheader.
Finally, after all these years — Matthews is a 2007 inductee into the Baseball Hall of Fame in Cooperstown — it's truly a "home" game, but all is not joy in Mudville.
"It's like driving in the fog," says Matthews, with a contorted chuckle. "You feel disengaged. The video is a little herky-jerky … jumpy. I'm also at the bottom of the class to make the tech work for me. But you make the most of it and make it work."
For 52 baseball seasons — all the way back to 1969, another key summer in American history (moon landing, Chappaquiddick, Woodstock) — Matthews has been sidling up to a microphone to call Royals games, a stint of such duration that he is the last remaining original KC employee.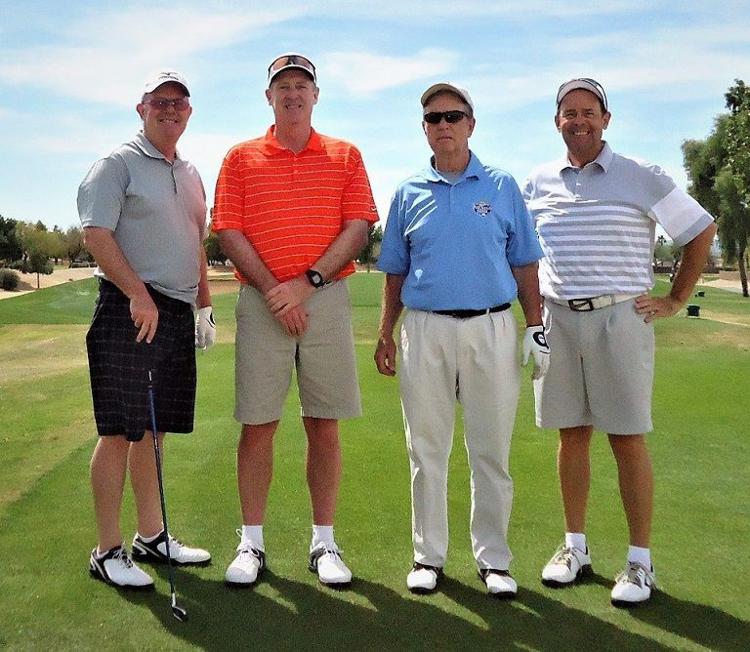 But this season, while also significantly abbreviated and threatened already by the contagious virus, is so much different in so many ways.
Without any audience at games, crowd noise is piped in by a production guy.
Without the usual noise, everything else out on the field is now heard. Everything.
On a technical side, when incorporating TV announcers not there, the broadcasting of games is also dealing with matters of the speed of sound and light (who ever thought Galileo or Einstein would figure into baseball?), also known as "delay."
And just think of this awkwardness:
A radio feed, when rocketed through space, is two to three seconds later than when it actually happened. When for TV it is bounced off a satellite 26,000 miles away, beamed back to a transmitter, integrated and re-launched as audio-video, it loses another 10 seconds.
Thus "real-time" 2020 is this: When, say, the Cubs' Kris Bryant launches a home run, the guys doing radio, because of "delay," are still talking about Bryant taking a swing. By being another 10 seconds back in "real-time," the guys on TV are seeing Bryant wheel into the pitch when, in fact, he's already trotting past third.
"I still love the game … and it's a wonderful job," says Matthews, "but there's something very right and very wrong about all of this. I take great pride in being accurate. Concentration of what is happening in front of me is so important. But now, instead of taking it all in at a ballpark, I'm beholden to what the director chooses to show on the screen in front of me."
One of four Matthews boys (Denny, Steve, Doug and Mike) raised in Bloomington by George and Eileen Matthews, this is quite a ways from Denny's start.
That occurred back in Bloomington in the 1960s when, while playing football Saturdays at IWU, on Friday nights he was paid $5 a game by WJBC radio to do the lineups, halftime stats and post-game of high school contests. That is, until one night when the regular WJBC announcer, Don Newberg, left to go to the bathroom during a Bloomington High — (Stephen) Decatur basketball game and didn't come back, on purpose, so that Matthews was left to broadcast the rest of it himself, and quite successfully.
And so also was launched what would become an amazing career for Matthews, who hopscotched from WJBC, to WMBD, to KMOX in St. Louis to, by age 26, being a Kansas City Royals announcer.
And now there is this, one oddball baseball season.
As Matthews last week told a columnist at the Kansas City Star newspaper, he reckons back to his days in Bloomington and his dad, George, telling him about life "being nothing more than a series of adjustments."
That is 2020 indeed: " … Take me out to the ballgame …" and never leave the kitchen besides.
---
10 historical photos of Bloomington-Normal