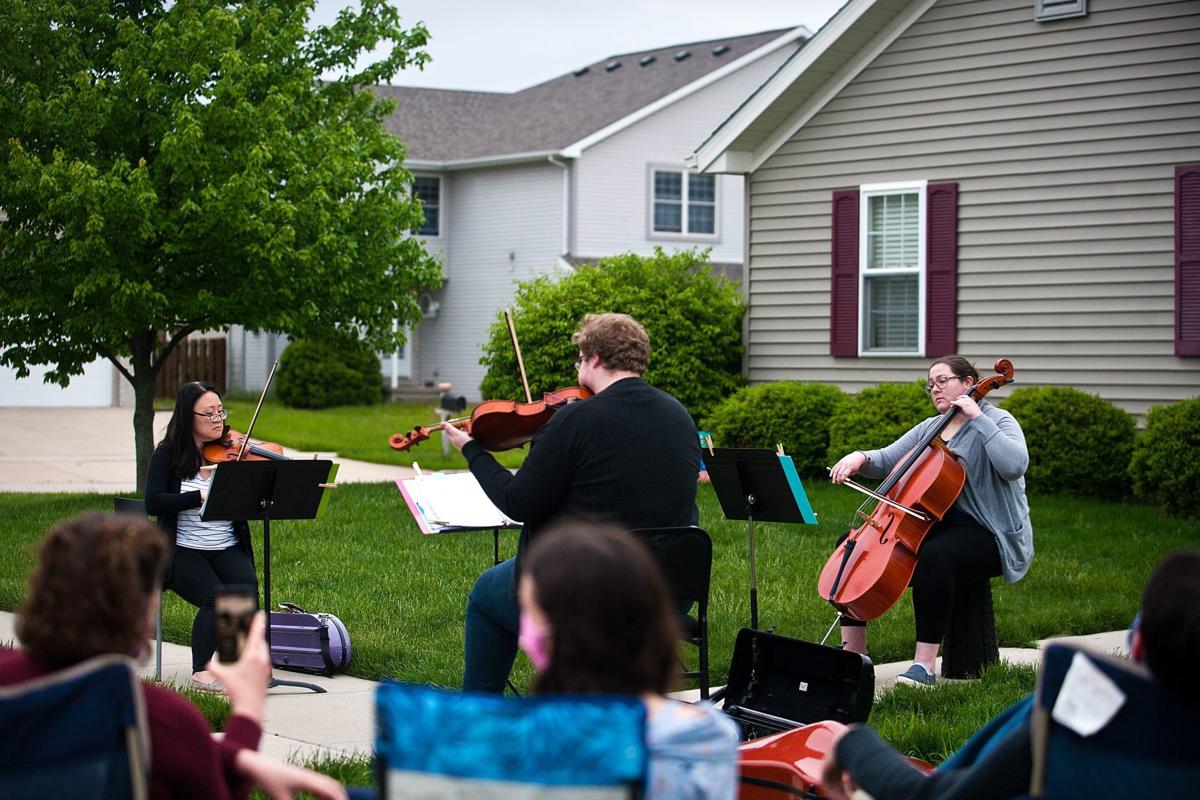 Editor's note: The Pantagraph is following several area residents as they face changed lives during the coronavirus pandemic. 
More than two months into the COVID-19 pandemic, life is still a roller coaster.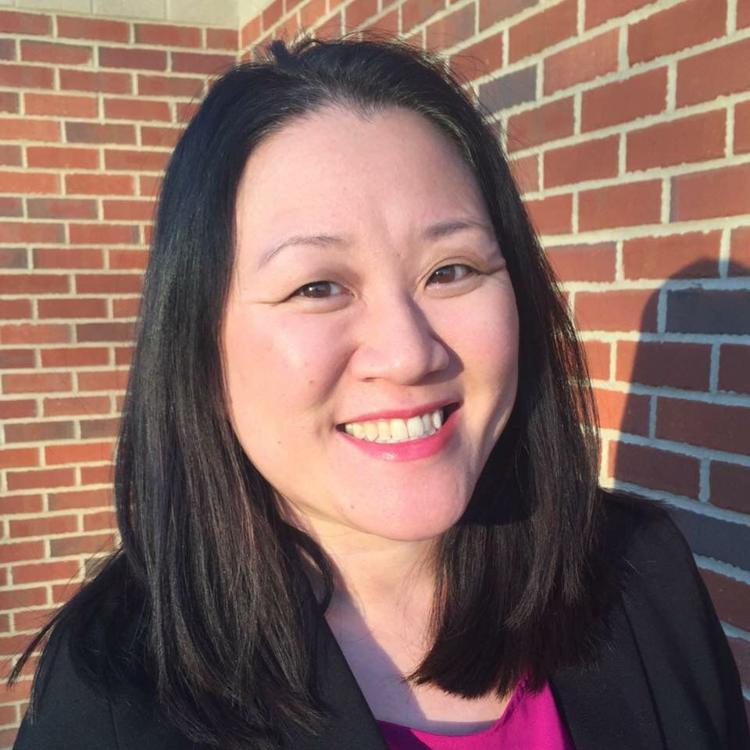 "I've tried to stay positive through things as much as possible," she says, adding that parenting during a pandemic is an added stress. "I can't sugarcoat it — it's really hard."
When the pandemic ripped through Illinois in early spring, Chung and her family felt a significant financial loss when all of her concerts were canceled within a matter of minutes. A second wave is just around the corner, because many weddings she booked were canceled.
Fortunately, Chung found solace in performing outside for her neighborhood, and after awhile, formed a string trio to spread music to those who need it.
Around Mother's Day, the trio, made up of violist Douglas Temples, cellist Christine Cicha and Chung, offered a special deal to perform 15-minute outdoor concerts for mothers and grandmothers. The concerts, while not enough to supplement total income lost, were just another way for Chung to express herself.
Now, at the request of friends, the trio known as the Antiviral Musicians' Collective, is performing hour-long concerts for neighborhoods to enjoy.
"I feel really happy that we were able to provide that for people," says Chung. "We've been having a pretty good time with this."
In the meantime, school studies have slowed, and daughters, Sophie, 7, and Mia, 4, are growing increasingly restless. They want to go to the park, go to the pool and see their friends. The answers are not ones they always want to hear.
And, everyone has sacrificed a little bit of their much-needed "alone time" as everyone is forced to stay at home. 
"It's hard to answer those things we don't have answers for, or the answers are ones that they don't want to hear," she says. "It's taken a toll on them as well. We try to be as loving and understanding as possible, but yeah, it's hard.
"We're just trying to figure out how to deal with everybody's emotions."
'This viral process is unprecedented'
More than two months into treating patients with coronavirus, Goveia and his 20 respiratory therapy-colleagues at BroMenn and elsewhere are not only treating patients but researching the novel virus.
Most viruses stay within one organ, he said. For example, influenza stays within the lungs. Not so with COVID-19.
"This organism seems to bind with receptors that line the inner lining of our blood vessels," Goveia explains. "When it does that, it causes damage and releases clotting factors, which subsequently results in blood clots," which reduce blood flow to organs and causes organ stress and failure.
"This is what we couldn't see initially," he says. "We were focused on the lungs."
Long-term, the answer is a COVID-19 vaccine. Meanwhile, therapeutic treatments will evolve to anti-coagulation therapies.
"There are a number of agents we can use to reduce clotting," he says.
Treating COVID-19 patients begins with oxygen therapy, then bronchodilator therapy. For patients who need more, treatment progresses to high-flow nasal cannula oxygen, then CPAP machines.
Mechanical ventilation is the last resort for those who are most sick. Mechanical ventilation could cause more damage as it forces air into the lungs.
"What the world is telling us is, if a patient is on mechanical ventilation, statistically they don't do well," Goveia says. "So keeping them off of that should be our focus."
"Throughout this crazy ordeal, my team (of respiratory therapists) remains strong, vigilant and in good spirits," Goveia says. None of them have gotten COVID-19, even as they have treated patients, in part because they are taking all the precautions.
"They are handling everything with a smile," he says. "I work with some of the most amazing people on the planet who put themselves in harm's way."
2020 has been 'craptastic'
More than two months into mostly sheltering at home in Normal, some things have become easier for Jennifer Poncin and her family and others are more challenging.
"2020 has been pretty craptastic — a pretty crappy year," says Poncin. "The uncertainty of everything is really stressful.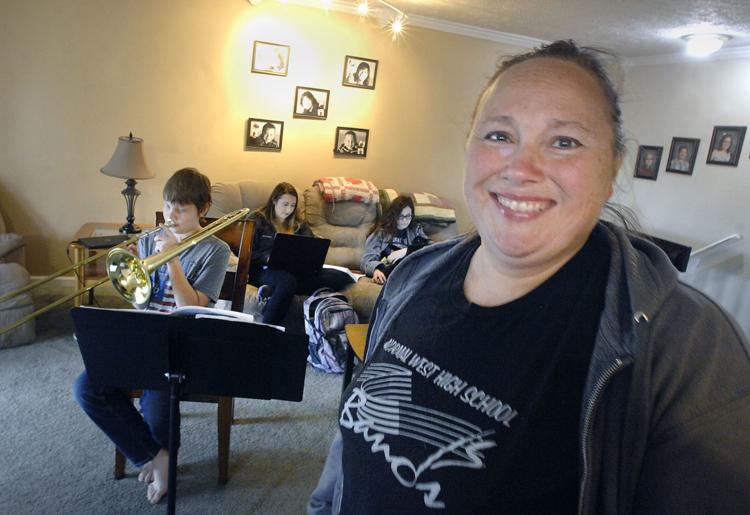 While many of her students have done well, she says, "I have some students I haven't heard from since March 13."
Her three junior high and high school children are glad to see the end of remote learning.
With the end of the school year, Poncin's job as a substitute teacher for Unit 5 ended as well. She lost her part-time job at the Normal Theater when it closed because of the pandemic.
Poncin said the family hasn't figured out what to do to replace her income. The federal stimulus check was put away to meet future expenses.
"We don't know what the summer will bring," she says.
"I have my crafts," says Poncin, who crochets and does needlepoint. "I'm thinking about selling some of the things that I make if it comes down to that. I'll have to learn Etsy."
A musician at her church, Poncin misses in-person services.
"Between the theater and churches being closed, I am missing a big piece of myself," she says.
There have been bright spots.
Her oldest daughter, Allison, graduated from Southern Illinois University at Edwardsville with a bachelor's degree in speech language pathology and audiology and will be working for Easter Seals in St. Louis.
"She got a job right out of college, which is pretty amazing. So many people are unemployed right now. It's hard to find a job," says Poncin.
"Getting a routine has gotten easier. Planning meals has gotten easier. Remembering to get everything from the store in one trip has gotten easier," she says.
The family also is "more easily finding things to do together," she says. That includes watching new streaming shows "Star Trek: Discovery" and "Picard" with her husband, Dan.
"When we were newlyweds, we used to watch 'Star Trek.' … That was our date night."
'I'm staying in the present'
Myranda Wiggins was all glammed up Saturday, but the carpet she walked was in her parents' hallway.
The 17-year-old was nominated in several categories for Bloomington High School's version of the Tony Awards. But like so many other events in the waning days of Myranda's junior year, the Bloomies were held via Zoom and kept her away from her close-knit theater family.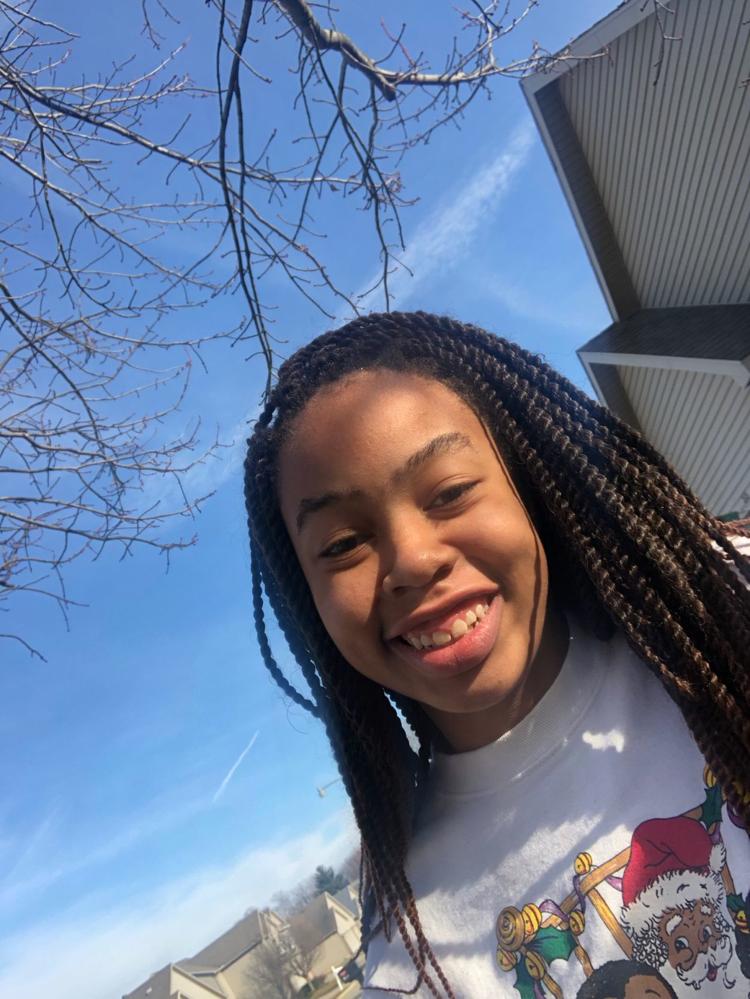 "We're in the present now," she says. "But I feel like I have to think ahead. … Now we're seniors. I listen to my friends who are like big sisters, and I have college coming up, and I get a little scared once in a while. But I'm staying the present."
She's trying to figure out how to take a constitution test required for graduation and is looking for babysitting jobs. She was supposed to sing in the Normal Parks and Rec summer production of "Willy Wonka," but it was canceled. Still, she wants to stay prepared, and starts voice lessons next month.
In the last few weeks, she's bought a blue betta fish for company and started a backyard garden with basil, green onions, flowers and green peppers. With more time at home, "we definitely take good care of it."
Parents Stacey and Donald said Myranda and sister Myrissa needed to help with the cooking, so Stacey makes the main dish and the girls make side dishes. "I think we've been doing a good job, because the house hasn't burned down," Myranda says with a laugh.
She stays in touch with friends over the phone, by email or through Zoom. There have been occasional picnics at White Oak Park (socially distanced, of course) and lots of drive-bys for graduations and birthdays. As much as she enjoys seeing everyone, it's also overwhelming. "You can't love on them like you used to," Myranda explains.
She can't help dreaming about her senior year, perhaps a run for homecoming court, more clubs, maybe speech team.
When life returns to normal, she'll ease herself back in. "I tell myself, 'Don't pressure yourself, don't overthink. Yes, everything will go back to normal, but you gotta calm it down."
The Vault to re-open with different look
"We are eligible to re-open as a social service agency that provides important assistance such as crisis resources, free and reduced food for our community (specifically for low-income individuals), free tutoring/mentoring, and always providing a safe space to support and encourage mental wellness," she says.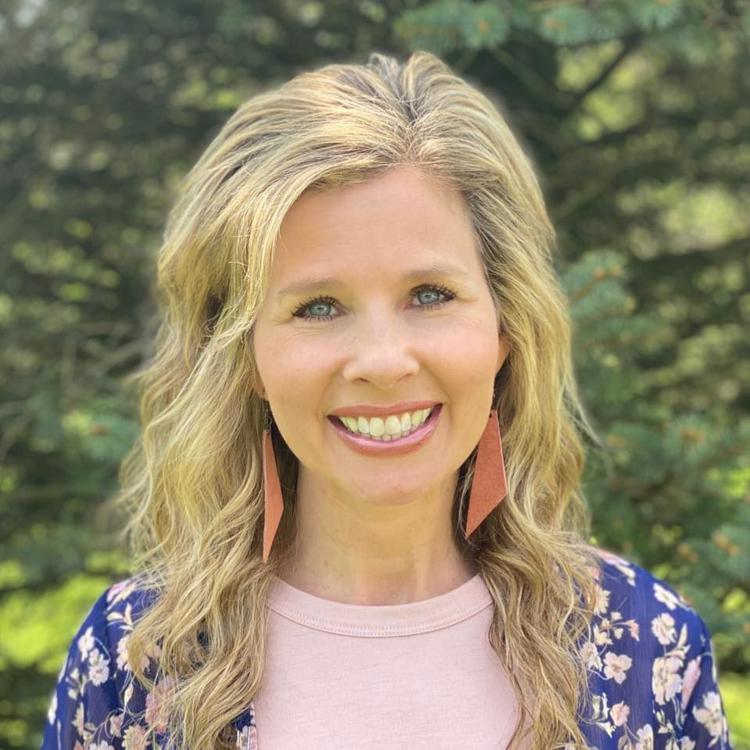 For one, Grub-n-Go lunches will begin June 1. The project gives teens an opportunity to help out, and provides food for local residents.
"We have carefully communicated with other local restaurant owners to plan our homemade, low-cost meals that are uniquely different from what draws in their customer base," she says.
Youth servers will help with takeout and curbside services, following CDC guidelines for safety.
"We are hopeful that this program will serve the community while also helping us to recoup some lost revenue due to this pandemic," she says. "We are all facing the same challenges to meet our budgets while continuing to work together to meet the needs of our community."
The Vault also partnered with Growing Strong, collecting several bags of stuffed animals that are given to children who have to go to court for sexual abuse cases.
"It is our highest priority to keep teens safe, not only physically, but mentally and spiritually as well," she says. "As of June 1, we will also be offering crisis support for students struggling with mental health issues or life challenges. We will also offer tutoring for students needing extra help over the summer. Since we have over 10,000 feet of space, we feel confident that we can safety accommodate these needs."
Watch Sharon Chung's trio
Concerned about COVID-19?
Sign up now to get the most recent coronavirus headlines and other important local and national news sent to your email inbox daily.