BLOOMINGTON — For three hours each Tuesday and Thursday since June 2018, Logan Nichols has made crafts, enjoyed music and led word games.
But mostly what he's done is made friends.
"I have made a lot of new friends here," said Nichols, 22, of Bloomington, who has autism.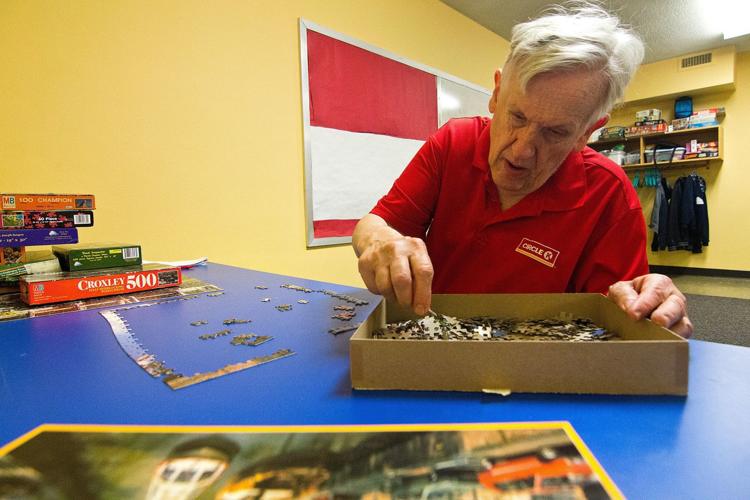 "Here" is Friendsfirst, an activities' program for adults with disabilities run by Marcfirst and hosted by Second Presbyterian Church, 404 N. Prairie St., Bloomington.
"It's for adults with disabilities who need more to do during the day in a safe environment," said Kristi Greenfield, Friendsfirst program co-coordinator with Dana Matuszyk.
Friendsfirst is celebrating its 10th anniversary this month.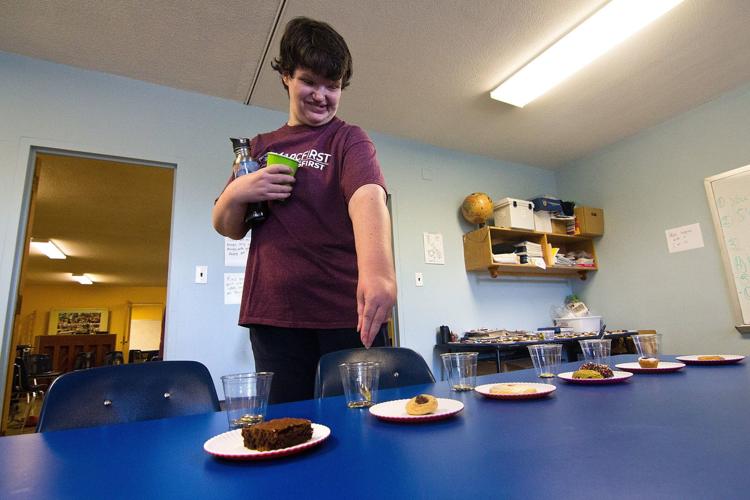 "Great," said Ken Micke, 67, of Bloomington, who, like Nichols, is among 22 program participants. Micke has an intellectual disability.
"Ten years I been here," said Micke, who has been with Friendsfirst since it began in October 2009.
"I see friends like Logan, I work on puzzles," Micke said.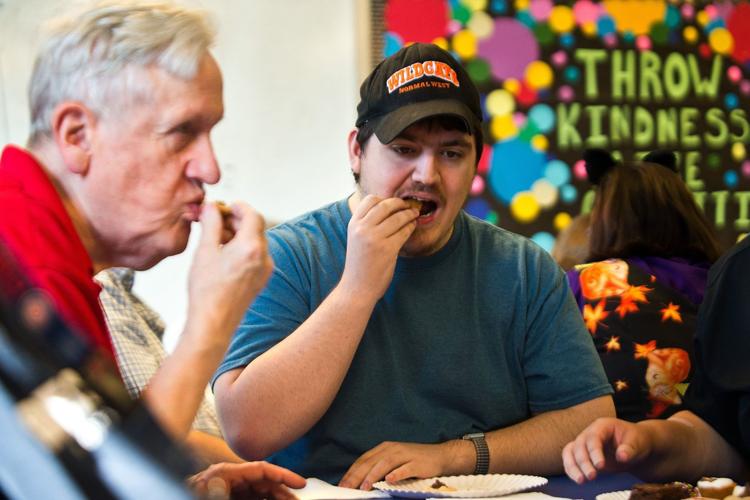 "They were like little lost souls," Dawn Laffey of Bloomington, who has been a Friendsfirst volunteer since the beginning, said of some former ODC participants.
"Many people with disabilities were without work," said Nancy Gordon Phillips, a member of Second Presbyterian Church who retired in 2007 as director of children's ministries. "We realized we needed a program for them to take during the day."
You have free articles remaining.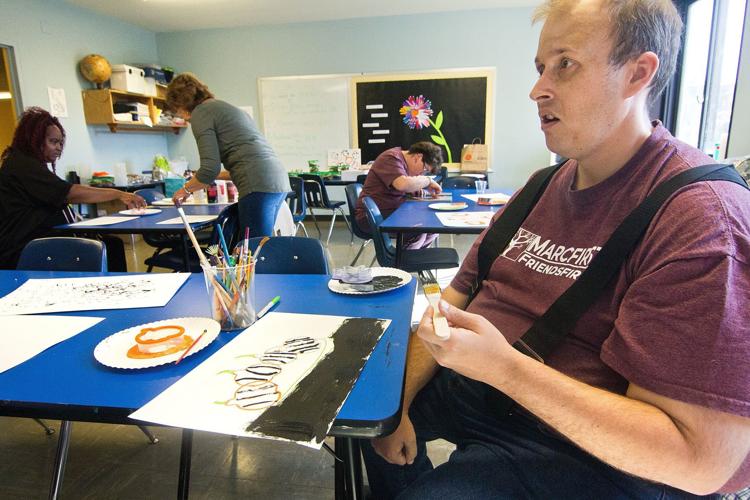 "Right now, we have a wait list," Greenfield said.
The program receives no state money. Participants pay $7.50 each time they attend but donor-provided scholarship money is available, Greenfield said.
"This is for the person who attends but it's also something for the (participants') family," Greenfield said. "It gives them some respite."
Friendsfirst activities include a learning time, when participants work on listening and speaking skills, and activity time, which may include crafts, music therapy, yoga or work with master gardeners on the Friendsfirst garden.
"I like the garden," Micke said.
Activities are intended to be fun as participants work on their fine-motor skills while being creative, Greenfield said.
For example, on Tuesday, participants learned about cookies, taste-tested cookies and voted on their favorites, then painted using cookie cutters.
"This gives people with disabilities a peer group," Greenfield said.
"There is a need," Greenfield said when asked why the program has lasted for 10 years. "And Marcfirst is committed to this program... It costs us money but it's the right thing to do."
Laffey, a retired McLean County Unit 5 speech pathologist, said she continues to volunteer with Friendsfirst "because I love working with people with disabilities."
"It's so nice that they have someplace to be with friends, do activities and continue to learn," Laffey said.
"It's a wonderful milestone," Gordon Phillips said of the 10th anniversary. "It is indicative of lasting friendships."
Matt Gillespie, 41, of Normal, has been a peer support volunteer with the program on and off since it began. He helps with arts and crafts, plays guitar, encourages conversation and shares his love of history.
"I like the fact that they can get out of the house and have fun," Gillespie said. "I just try to be a friend."