City Manager Tim Gleason has released a video discussing city rules ahead of Friday's changes to restaurant and bar regulations.
Bloomington Mayor Tari Renner is urging the McLean County Board not to immediately implement the Restore Heart of Illinois Plan.
 Starting Monday, residents will be able to access city of Bloomington facilities with an appointment.
To be able to operate in an outdoor space, businesses in Bloomington will need to first get some "quick and easy" approvals before Friday from…
The City Council will discuss details of outdoor dining at restaurants and bars set to begin Friday under Phase 3 of Gov. J.B. Pritzker's Rest…
With the City Council's approval on Tuesday, temporary outdoor business operations and street closures to accommodate social distancing guidel…
The termination of the management contract between the city and VenuWorks ends another chapter in the downtown Bloomington entertainment venue…
McLean County Board of Health has directed the administrator of the county health department to detail what resources the health department wi…
Local NAACP leaders say they appreciate the cooperation they have with local police chiefs and hope to continue building those relationships i…
Bloomington Mayor Tari Renner and Normal Mayor Chris Koos plan to move quickly to help bars and restaurants open up next week by offering outd…
Gov. J.B. Pritzker said Thursday his administration is developing guidelines for local governments and businesses to follow as the state prepa…
850 North Road, McLean County — 850 North Road, between Towanda Barnes Road and U.S. 150 in Old Town Township, will be closed 8 a.m. to 5 p.m.…
The McLean County Board on Tuesday night postponed voting on a plan to "re-open" McLean County to allow the county Board of Health to weigh in…
Business owners could face a Class A misdemeanor charge if found in violation of Gov. J.B. Pritzker's stay-at-home order under a new rule in t…
Bloomington public works officials are presenting sanitary sewer assessment and maintenance details during the City Council's work session Mon…
Calls for assistance have tripled as families turn to McLean County organizations for help because of the COVID-19 pandemic, according to numb…
One Bloomington alderman found a Public Works Department presentation to the City Council Monday night about assessing the condition of city s…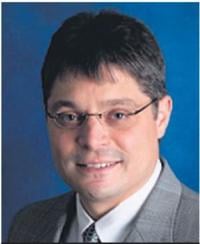 Striegel Knobloch & Company, L.L.C.
President Donald Trump is set to nominate Normal Mayor Chris Koos to serve on the Amtrak Board of Directors.
Public feedback on how Normal should spend $246,067 in federal funding to help combat the impact of COVID-19 will be gathered at a hearing dur…
Adelaide Street, Normal – Beginning May 18, Adelaide Street will be closed to through traffic from College Avenue to Bryan Street for a water …
Travis Miller is a full-time student who works at a landscaping business. But Miller is among 50 members of the Illinois National Guard trying…
Peoria officials say they'll move forward - with or without the governor's proposal - on an idea to create a subregion of 11 counties from J.B…
A number of Central Illinois political leaders are making a pitch Wednesday for a new "subregion" of the north-central region created last wee…