McLean County Board Chairman John McIntyre said Thursday the board will adopt a bi-partisan advisory committee to draw three new district maps…
The City Services Hub will open at 8 a.m. Monday from its new site on the first floor of the McLean County Government Center, 115 E. Washington St. 
Bloomington city facilities may open June 1 or 2 under the statewide transition to Phase 5 of the Restore Illinois Plan, City Manager Tim Glea…
The McLean County Board voted Tuesday at a special meeting to retain its current structure at 10 districts with two members representing each,…
If Mboka Mwilambwe couldn't perform his duties as mayor, then Ward 1 Ald. Jamie Mathy would step-in to lead the city. 
Another McLean County committee voted to recommend reorganizing the county board to five districts containing four members each, as officials …
Council on Monday will also vote to amend a portion of the ordinance related to utility shutoffs.  
The Bloomington mayor pro tem position is vacant. To fill it, the city council on Monday will nominate one of its members, then vote on the ap…
The Democrat came to Normal Thursday to build support for electric vehicle investments, as President Joe Biden has been delivering a similar m…
The police department in April also responded to 4,206 calls for service, down from 4,464 calls in April 2020.
A recommendation to reconfigure the McLean County Board to five districts with four members representing each was passed by a subcommittee on …
McLean County health officials say the announcement Thursday that Illinois ease COVID rules doesn't mean people can let their guard down. 
Gov. J.B. Pritzker on Thursday announced that Illinois will scale back COVID restrictions May 14 and could have a complete reopening by June 1…
The nine Democratic members of the McLean County Board have requested a special board meeting for a vote to retain the present makeup of its d…
With no election coming before the July 1 map-making deadline, changing the number of county board members per district isn't possible in this…
The Normal Town Council reapproved the preliminary subdivision plan for Greystone Fields in anticipation of future housing development.
"I didn't like the tone of tonight's meeting, and that concerns me," Councilwoman Kathleen Lorenz said. "We can't continue in this discourse."
The Normal Town Council on Monday unanimously approved three proposals that would allow the Irvine, California based electric vehicle company …
The McLean County Executive Committee on Monday night conducted a public input meeting regarding the once-a-decade reapportionment of county b…

Striegel Knobloch & Company, L.L.C.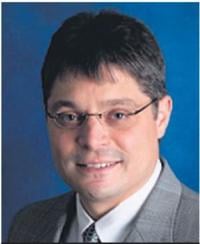 The Normal Town Council on Monday unanimously approved 6-0 awarding a $1,119,265.70 contract to H.J. Eppel & Co. Inc. of Pontiac for its s…
Rivian is set to have its 2020 property taxes abated as three of the electric vehicle company's requests involving 380 acres of farmland west …
A decade since he took his first oath of office as a Bloomington City Council alderman, Mboka Mwilambwe on Saturday took another oath.
The economy is accelerating. The real estate market is booming. COVID fears are lessening. Locally, Rivian — the electric truck start-up that'…
Mwilambwe, 50, pledged on Saturday to "faithfully discharge the duties" of Bloomington mayor. 
The Bloomington City Council violated the Open Meetings Act in 2017 when it gathered behind closed doors to discuss ending the Metro Zone agre…
Illinois' congressional Republicans appear to have the most at stake as Democrats seek to at least maintain the 13 seats they currently hold.