BLOOMINGTON — Ward 7 Alderman Scott Black says he's been getting a lot of phone calls from people worried about their safety in the wake of recent  shootings in his west-side ward.
"The question becomes: What do we do about it?" said Black after the City Council's meeting Monday night, when one of those callers, a landlord, spoke about safety concerns after several shootings near her rental properties.
"This has been a top priority for the chief and our officers for months, and they are continuing to work diligently," said City Manager Tim Gleason on Tuesday. "We are committed to public safety."
But Black wants to hear more from Chief Clay Wheeler.
"At this point, I think the solution to assuaging the public's concerns about the uptick in violence is to have a public presentation from our police chief to walk the community through what is being done, what's the plan, and how we are addressing these issues," said Black. "I'd love to have it at a City Council meeting this month."
As of Tuesday afternoon, city officials had not set a specific meeting on the issue.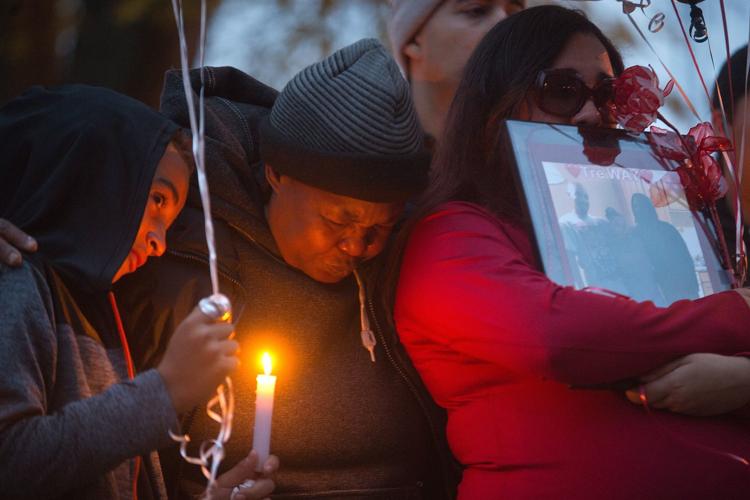 Karen Kinsella said she and her husband, Gerard Berthel, have rehabbed several houses, but the recent violence has led them to reconsider making any more investments in the neighborhood.
"My husband and I would like to invest, but we do not invest in an area where safety ... is questioned," said Kinsella during the public comments portion of Monday's meeting,
"Somewhere between August and now, it has escalated so bad that it is now considered ... a high crime area," she said. "My tenants are concerned for their safety so I have to field calls from them. My husband and I are concerned with our safety going in there.
You have free articles remaining.
"This is not a criticism. This is addressing safety concerns, and we want help," Kinsella said.
Several shootings have occurred near Eastview Christian Church's Bloomington campus at 401 Union St.
"We hold programs there throughout the week; small groups meet there," Eastview Senior Pastor Mike Baker told The Pantagraph Tuesday. "So we're certainly concerned with the safety of many people who live in the neighborhood and come to our church.
"We will be working with police officers, city government, schools ... to help make it a better and safer neighborhood," he added.
After the meeting, Wheeler said his department has begun extra patrols in the area, which is something Mayor Tari Renner said he wanted to see happen.
Wheeler said police are working to improve the situation.
"One of things we're going to do is try to make contact with the residents to try to see what they've been seeing on a regular basis to help us identify all of the layers of any potential problem," he added.
"We want people not only to feel safe, but we also want them to invest in our community," said Renner.
Since 2008, the West Bloomington Revitalization Project has been promoting economic development, safety, housing, youth and education in west side neighborhoods directly west of downtown along Market Street.
"I think we're always battling this image that this is a dangerous place where you don't want to live," WBRP board director Deb Halperin said Tuesday.
"But there are these great opportunities for apartments to rent and homes to buy on the west side," she added. "We certainly want people to come to this neighborhood, and we think it has a lot of positive things going for it."