BLOOMINGTON — Motorists in Bloomington will be paying more for gasoline, with the City Council doubling the local motor fuel tax to pay for street and sidewalk repairs.
"The No. 1 request I get from community members and constituents is good roads, good sidewalks," said Ward 9 Alderman Kim Bray, who was joined by aldermen Jamie Mathy of Ward 1, Amelia Buragas of Ward 4, Joni Painter of Ward 5 and Diana Hauman of Ward 8 in voting for the gas hike.
"I feel it's a quality of life issue. This is what the folks demand, and it costs money," said Bray. "In identifying possible revenue streams we've said 'no' to a utility tax, we've said 'no' to increasing property tax. We've said 'no' to increasing the sales tax. This is why we looked at increasing the motor fuel tax. This is why I supported this. It's not an easy vote."
The council also approved by a 5-4 vote to create a $500 annual licensing fee for each video gambling machine in the city. That fee also takes effect May 1 and will have to be renewed by May 1 of each year.
With 249 video gambling machines at 54 businesses, the city anticipates the $500 fee per terminal will generate $124,500 in additional revenue.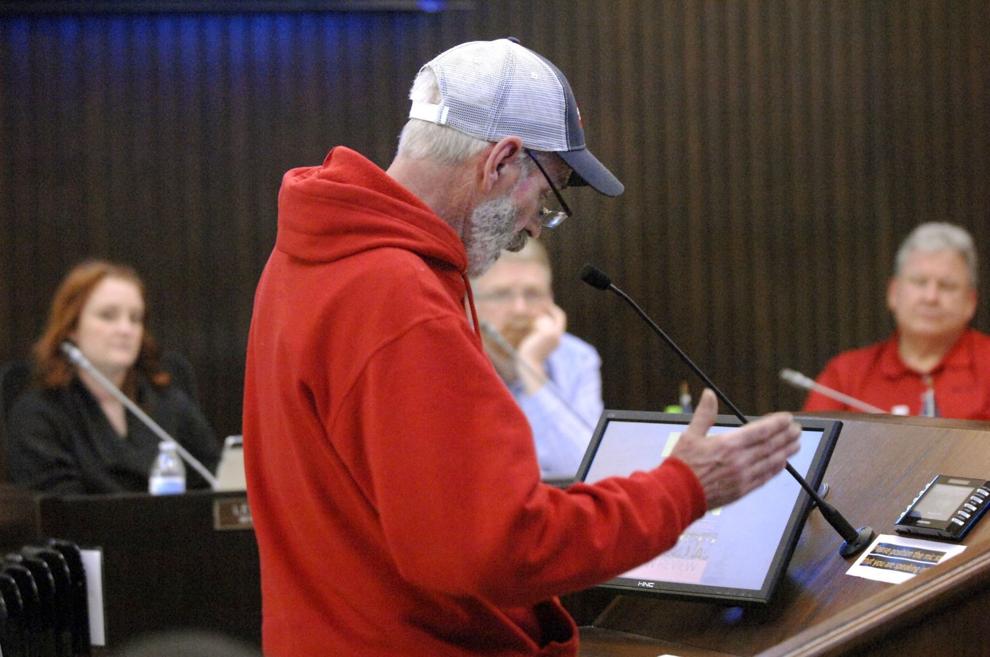 Aldermen Mathy, David Sage of Ward 2, Karen Schmidt of Ward 6 and Hauman voted against creating the gambling machine fee.
During the meeting's public comments, aldermen heard from several residents and business owners who urged them to vote against both measures.
"Why did the city for years neglect the streets? But they can tax us for this purpose and now we have a problem with our streets," said David Kobus. "The state of Illinois is almost for sure going to double their gas tax by 19 cents. I am betting (the state) will increase the income tax as well. We, the taxpayers, are at a breaking point. We can't absorb these tax increases."
Bruce Meeks submitted a petition signed by 569 people who opposed the gas tax hike.
The Bloomington council decided to move forward despite no assurances from the town of Normal that it would raise its 4-cent motor fuel tax and $200 annual video gambling machine fee to match the city's new rates.
The current 4-cent local motor fuel tax and 0.25 percent home-rule sales tax each generate $2.3 million for street and sidewalk repairs. The 4-cent increase would generate an additional $2.3 million more annually for city street repairs. 
The council will vote on April 8 to formally restrict use of that money to just asphalt and concrete projects, said City Manager Tim Gleason.
Before increasing the motor fuel tax, the city needs to consider other viable options including using some of the projected $20 million in reserves from the fiscal 2019 budget to fix streets, said Sage before he was joined by aldermen  Mboka Mwilambwe of Ward 3, Scott Black of Ward 7 and Schmidt in voting against the fuel tax increase.
"The next item on our agenda is proposing we use fund balance to help pay for a concession stand at the zoo," said Sage. "Certainly, roads have a higher priority than a concession stand."
Using the fund balance instead of getting the bank loan is expected to save the city $250,000, said City Finance Director Scott Rathbun.
Contact Maria Nagle at (309) 820-3244. Follow her on Twitter: @Pg_Nagle