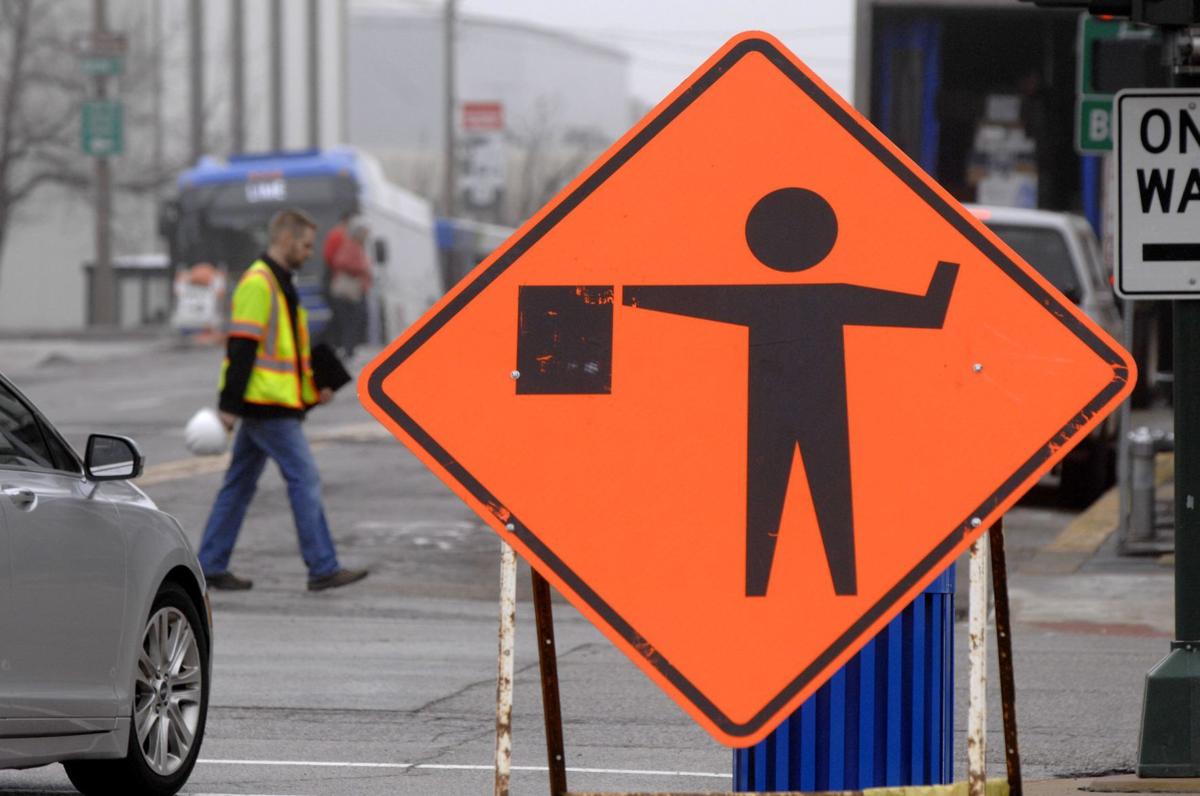 BLOOMINGTON —  The city of Bloomington likely will see another record-setting budget if the City Council adopts a proposed spending plan city staff is finalizing.
"It is a balanced budget and that simply means the revenue is in," said City Manager Tim Gleason after Rathbun's brief overview at the City Council's committee-of-the-whole work session Monday night. "The true presentation is going to be next week at the council meeting on the 24th. Tonight was just a trial run.
"We're projecting about a 1.2 percent increase" from fiscal 2020 to fiscal 2021, said Gleason. "It's consistent with what we're doing in FY 2020 and a major emphasis on capital improvements on the infrastructure in this community. We've probably lagged a little bit behind in past years, but we're trying to play catch-up and that is what you see in the budget."
The fiscal 2021 spending plan is expected to include an estimated $41 million in capital improvements, up from $40.1 million this fiscal year.
At the meeting next week, city department heads will present their proposed capital improvement projects for next year.
The city's general fund, which the city uses to pay for most operating expenses, is expected to increase from $109 million this year to $110.2 million. 
After Gleason was hired in July 2018, the council adopted in April 2019 the largest budget in the city's history, which was for the current fiscal year. The $227.5 million budget was an 8.3 percent increase over the the previous budget.
Under then-interim City Manager Steve Rasmussen, the council in April 2018 approved a total budget of $210 million, including a general fund of $104.2 million, for fiscal 2019, which ran May 1, 2018, to April 30, 2019.
Year in review 
In other action, Gleason highlighted in his annual review of accomplishments growing the local economy, upgrading city infrastructure and facilities, and making "great strides" in fiscal sustainability.
"Economic Development — wow. We could talk a lot about economic development," said Gleason.
The economic development activity in the city in 2019 included:
Westminster Village's $62 million renovation and campus expansion, 2025 E. Lincoln St.; the new $25 million, 53,000-square-foot building on the campus of OSF Healthcare St. Joseph Medical Center; the completion of the $39 million-plus McLean County jail project; a $17 million project to renovate the former Bloomington High School building into Washington Senior Apartments, 510 E. Washington St.;
An $8 million expansion of Chestnut Family Health Center, 720 W. Chestnut St.; the new $6 million U.S. Department of Veterans Affairs outpatient medical clinic, 207 Hamilton Road; a new $4 million Rob Dob's Restaurant, 801 N. Hershey Road; a new $3 million Ancho & Agave Restaurant, 3006 E. Empire St.; a new, $1.5 million Parkview Inn, 1001 S. Morris Ave.; a $1.9 million renovation of the post office, 1515 E. Empire St.; and $1.2 million worth of work at Miller Park Zoo, including a new concession stand.
The city also saw new businesses added and others expanded, including the $3.4 million expansion of Toyo USA Manufacturing Co., 818 Avalon Way; a new $10 million VisionPoint Eye Center, 1107 Airport Road; the new Iron Coyote Challenge Park Ninja Gym, 4113 Oakland Ave.; a new Tesla automotive service facility, 420 Olympia Drive; a new retail shopping center on IAA Drive with a new Sleep Number mattress store; and new corporate offices for Bloomington-based All About Eyes Corp. on Tullamore Avenue.
Eighteen retail businesses opened last year throughout the city, including downtown, and ongoing renovations  took place at all of State Farm's office facilities in Bloomington, Growmark's offices on Towanda Avenue and Country Financial offices on General Electric Road.
In 2019, the city issued 7,534 construction permits and 2,255 building permits for a total construction value of $84,398,357, Gleason noted.
Contact Maria Nagle at (309) 820-3244. Follow her on Twitter: @Pg_Nagle
Get Government & Politics updates in your inbox!
Stay up-to-date on the latest in local and national government and political topics with our newsletter.