BLOOMINGTON — At least 60 large trees in the Twin Cities have fallen or been damaged in recent weeks by heavy rain and gusty winds, keeping municipal workers busy with cleanup and arborists eyeing which trees could be next.
"We had everything. We had a few that were lightning strikes, some that were knocked over by a lot of wind and a few that because it was just so wet the trees came out" of the ground, said Jay Tetzloff, Bloomington's director of parks, recreation and cultural arts. "Most of those were removals."
Far fewer — about 10 trees — were damaged in Normal, said town Parks Supervisor Tyler Bain. "Bloomington's tree canopy is much older, I would think," he said.
Several trees in Bloomington's historic Miller and Franklin parks were toppled or damaged in storms since May 23, but for the most part "we've focused most of our time on (damaged) trees along our streets," said Tetzloff.
The damaged trees included hackberry, oak, maple, elm, linden and ornamental pear, he added. None were ash trees.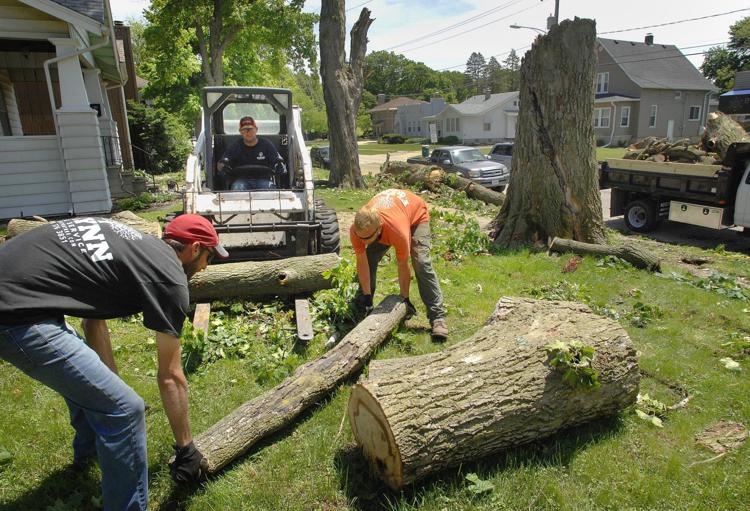 "The last major storm that affected this many trees at once was the ice storm in December of 2016, said Tetzloff.
Bloomington's forestry staff cares for an estimated 30,000 trees. Normal doesn't have a similar figure. 
Bain said the trees affected in Normal have been mostly soft maples and 'Bradford' Callery pear trees.
"Anything that is considered a public safety item, we tackle those right away," said Tetzloff. "As often as we can, we are proactive in tree trimming. That's usually when we are doing an assessment (of the tree's health). But a lot of times we're reacting to citizens' requests for downed trees. We'll also spend a couple months the spring and a couple of months in the fall planting trees."
Normal Parks Director Doug Damery said his department responds quickly when residents call with concerns or the town's four arborists spot problems. Municipal arborist Randy Thorndyke holds a tree risk assessment qualification from the International Society of Arboriculture.
"There's so many factors that affect trees, we rely a lot on citizen calls, our staff observing potential dangers, maybe hanging over roadways and right-of-ways," said Damery. "They'll inspect the tree for damage, decay or other signifiers of weakness and try to remedy that. That could mean cut down the tree, cut down limbs, trimming, whatever the case is."
You have free articles remaining.
He noted the town is inventorying newly planted trees so the town knows "when we planted, what tree it is, what health, what life expectancy you should expect" and other details, which "down the road will help us predict when we maybe should have concerns."
"We want to go our and inventory all our existing trees" on town right-of-way or property like parks, said Damery. "We're applying for a grant this fall that hopefully will help us with that."
Bloomington plants about 600 trees a year, said Tetzloff. "We are working on a long-term goal of having no species make up more than 8 percent of the city's urban forest."
The trees planted by the city have included tulip, hackberry, hornbeam, ginkgo, frontier elm, linden, white oak, red oak, bur oak, English oak and black gum species.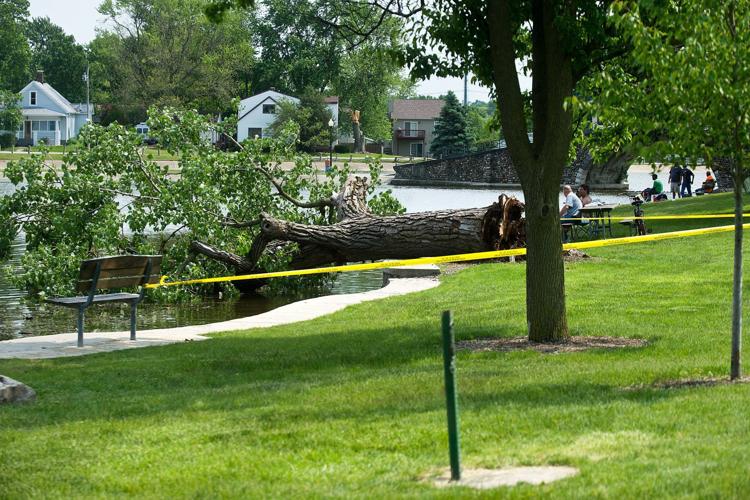 Because of destruction by the emerald ash borer, only 275 of 4,100 ash trees remain on city property.
"We are treating 75 of these trees with a basal spray," said Tetzloff, adding those trees are in city parks and golf courses.
Last year, Bloomington also received the Tree City USA Growth Award, recognizing higher levels of tree care by participating Tree City USA communities.
To be recognized as a Tree City, a community must have a forestry department, tree care ordinance, community forestry plan with a $2 per capita budget allocation, and an Arbor Day observance and proclamation.
---
Photos: Twin Cities digs out from overnight thunderstorm
052419-blm-loc-14storm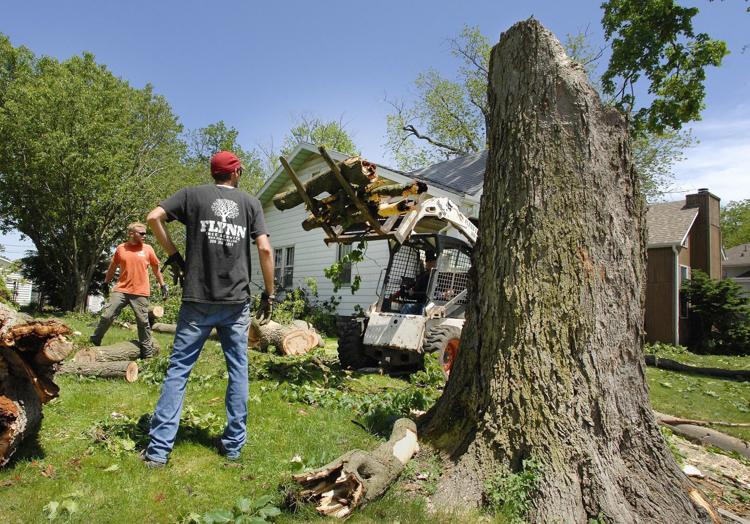 052419-blm-loc-9storm
Storm damage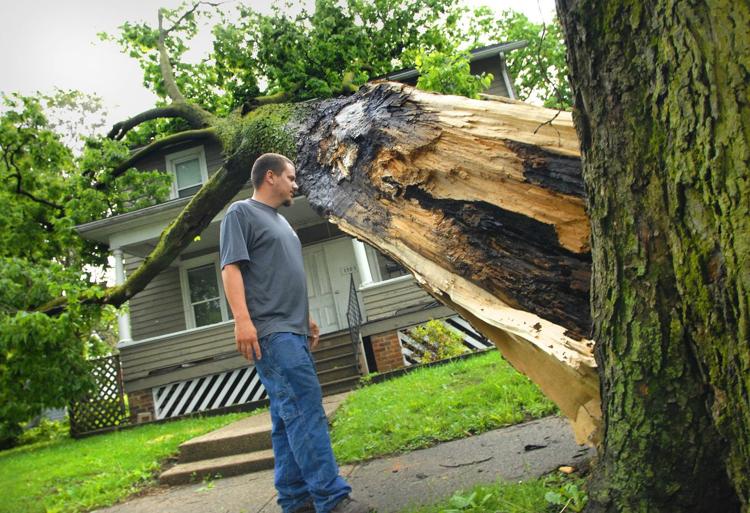 Saved by an angel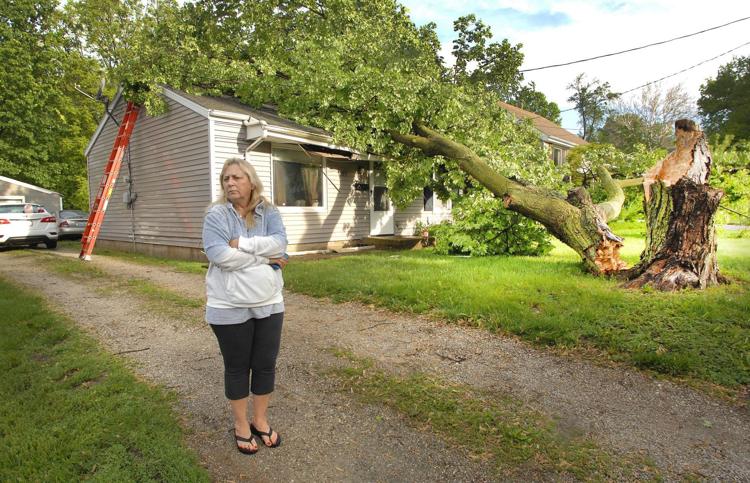 052419-blm-loc-3storm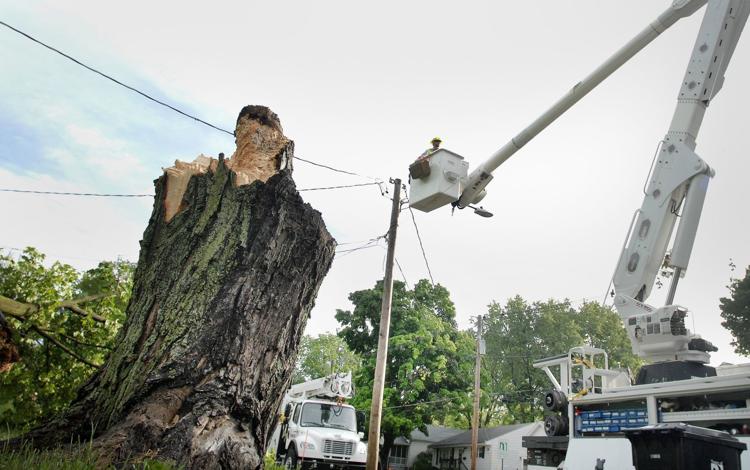 052419-blm-loc-2storm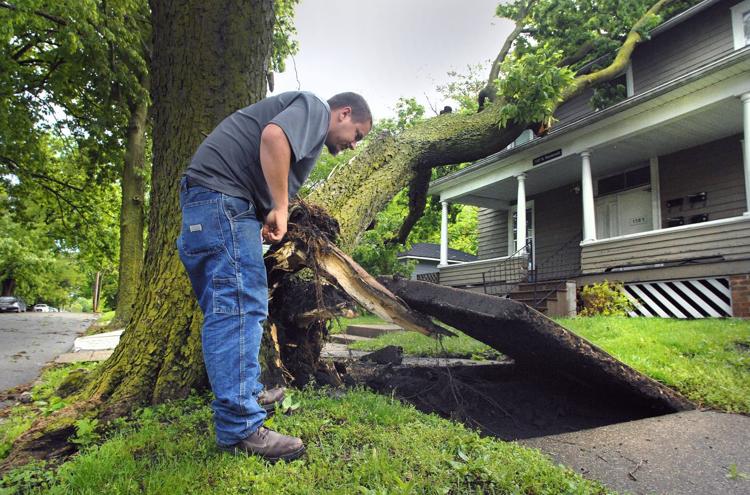 052419-blm-loc-5storm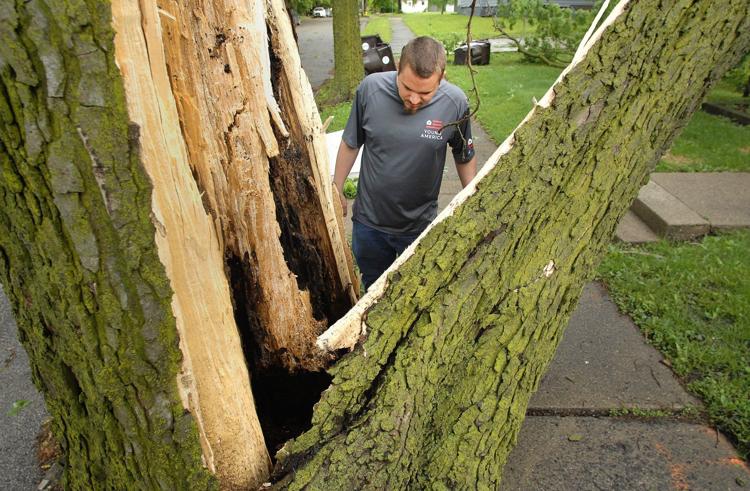 052419-blm-loc-6storm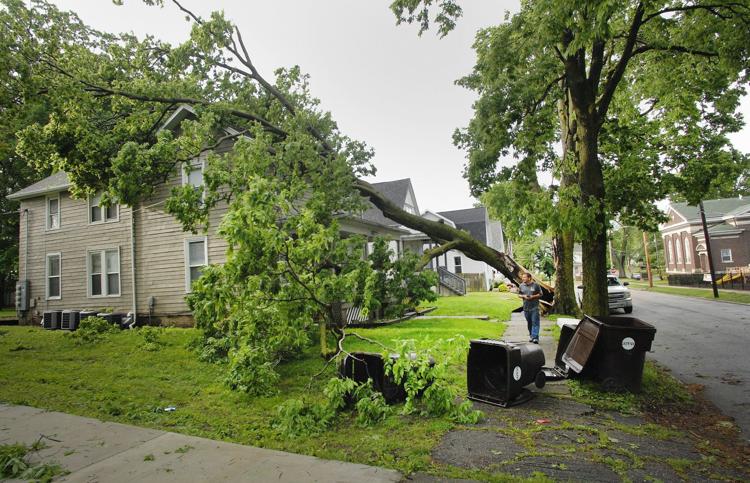 052419-blm-loc-7storm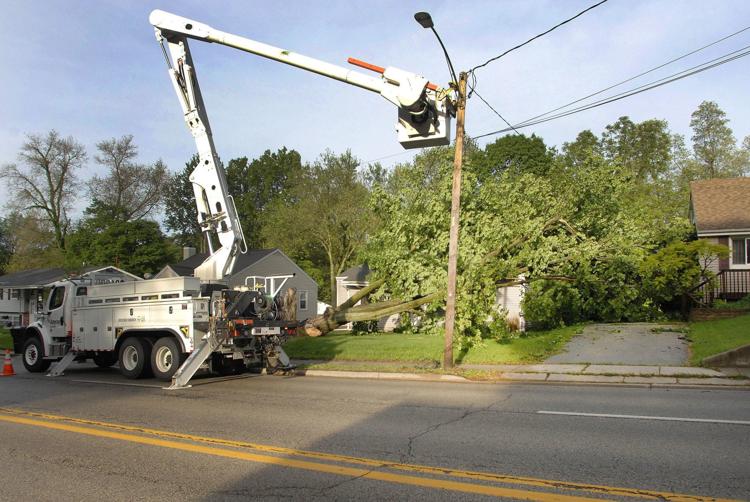 052419-blm-loc-8storm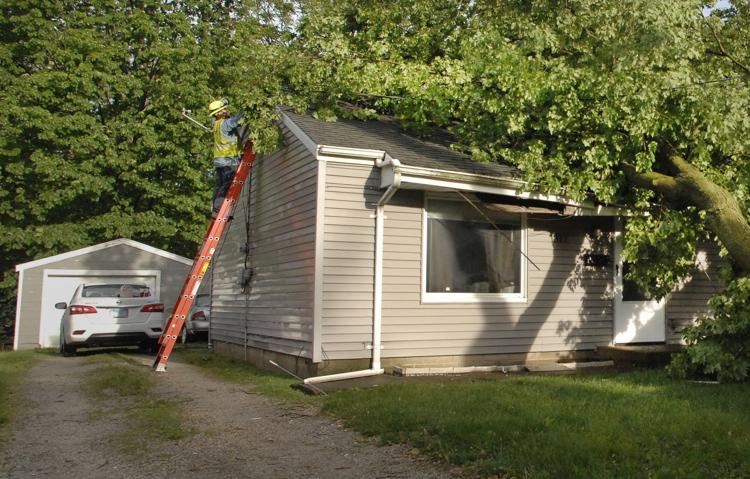 Fallen tree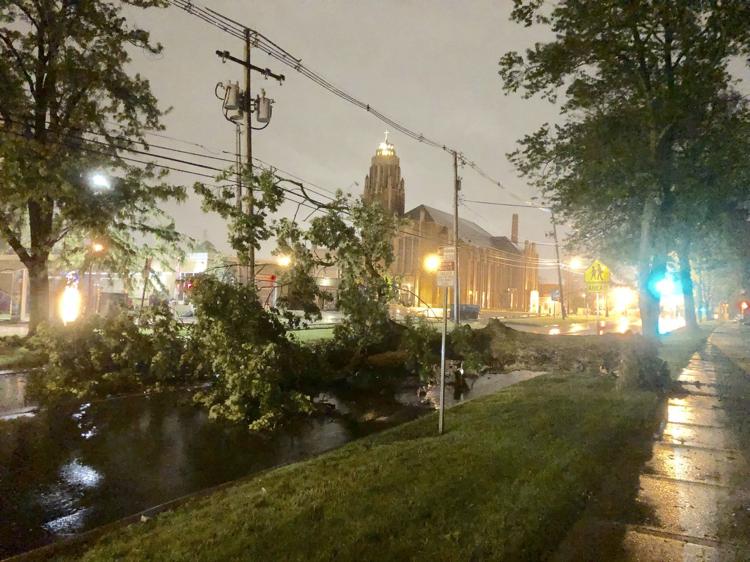 052419-blm-loc-10storm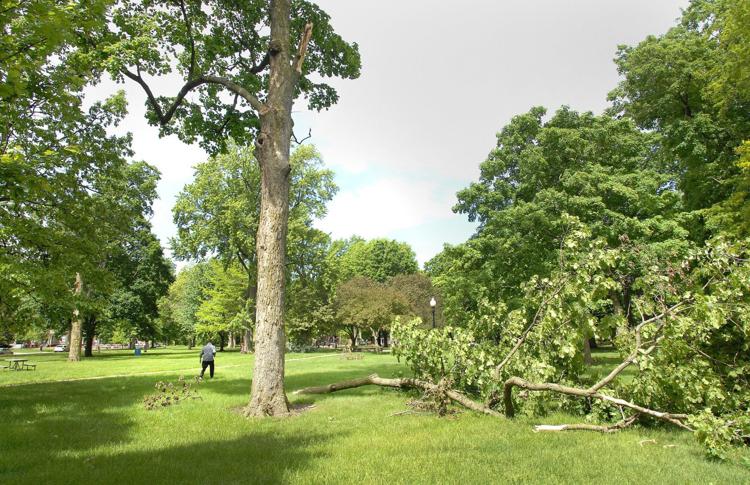 052419-blm-loc-11storm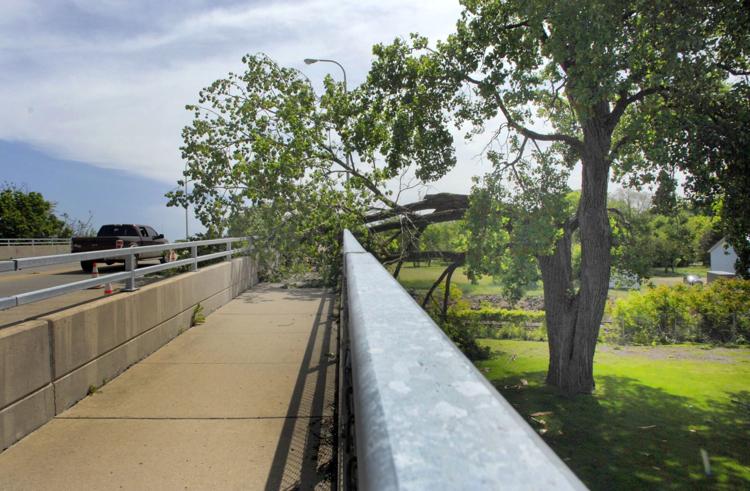 052419-blm-loc-12storm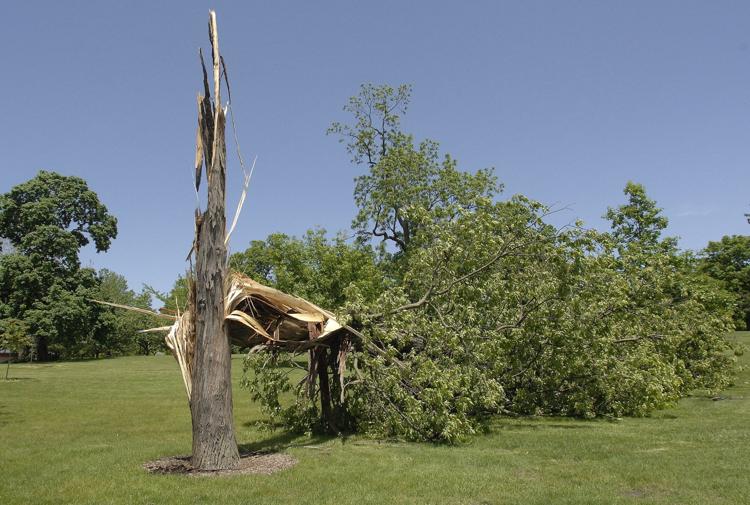 052419-blm-loc-13storm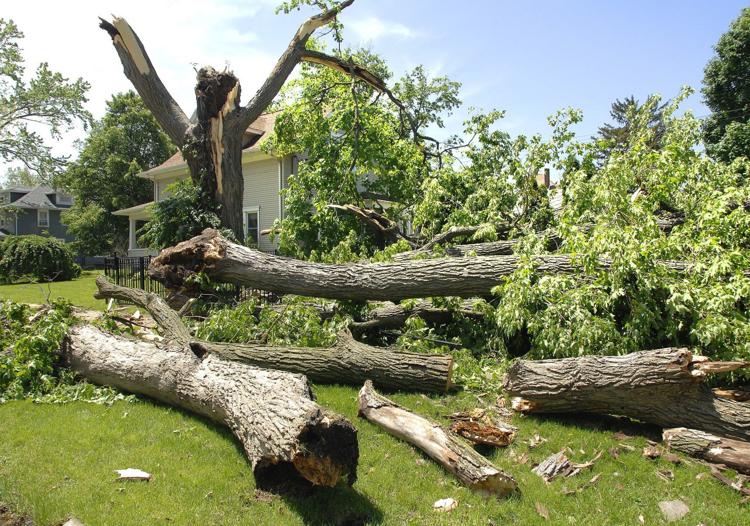 052419-blm-loc-15storm