BLOOMINGTON — The five candidates vying to head the Twin Cities combined to raise around $157,000 in the six months leading up to the consolidated election, according to state records released this week. 
Filings with the Illinois State Board of Elections that cover the period stretching Oct. 10, 2020, to March 31 also show the five candidates combined spent nearly $130,000 on their campaigns in those six months. 
Filings for contributions and expenditures in the days between April 1 and April 6, Election Day, won't be made public until this summer. 
Until then, the public filings analyzed by The Pantagraph provide the most up-to-date and comprehensive insight into where each campaign sourced its financial support and how it spent that cash.
For Mwilambwe and Koos, that spending largely paid off — both have declared victory in their respective bids.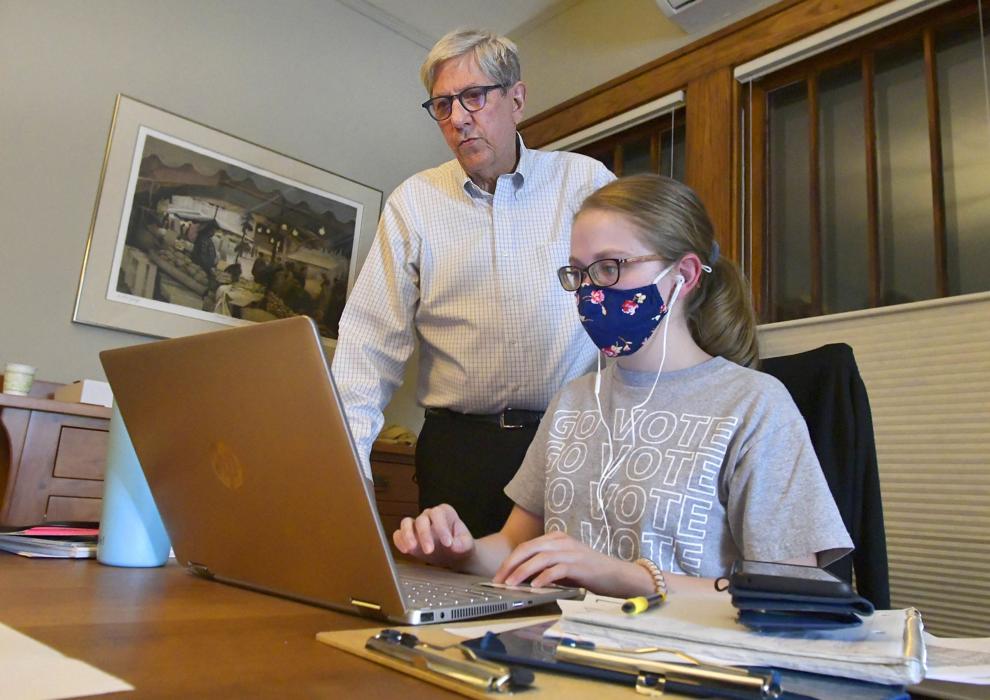 Despite that similarity, the pair of mayors'-elect campaign finances are noticeably different. Koos outraised and outspent his opponent, while Mwilambwe was the second-highest spender and fundraiser in his field. 
"Our campaign made the most efficient use of our resources and Bloomington residents can expect the same approach from me as mayor," Mwilambwe wrote in a statement.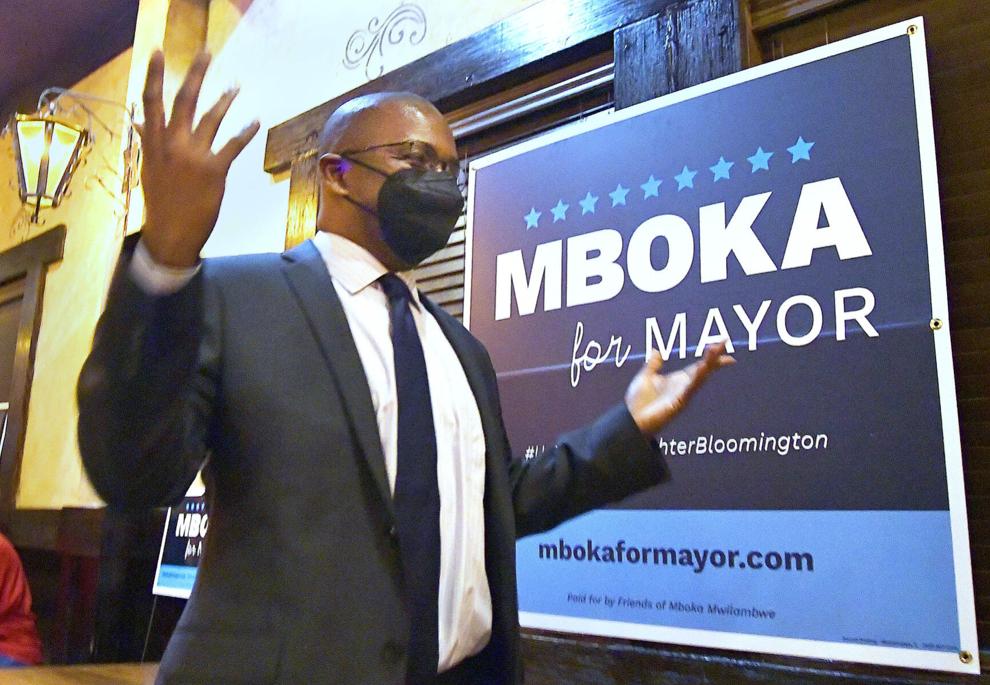 Mwilambwe also sourced most of his contributions from individual donors, while Koos accepted cash from a range of local, statewide and national political action committees.  
"I'm not a 'paid to play' kind of guy," Koos told The Pantagraph on Friday in reference to the PAC contributions. "It's just their recognition of the principle that I stand for and what I'm trying to do for our community.
"The election is over and now it's time to govern and take care of this community."
---
---
Normal mayoral candidates raised more than $90,000
Koos raised $63,287.74 and spent $46,239.68 in the six-month period, while his challenger, Tiritilli, raised $27,373.11 and spent $26,835.77.
Koos spent around 69%, or $30,143.34, while Tiritilli spent about 60%, or $15,698.27, on costs to print and send mailers and yard signs. 
Of the $63,287.74 Koos raised, nearly half was funneled in from local labor and trade unions through high-dollar contributions, records show.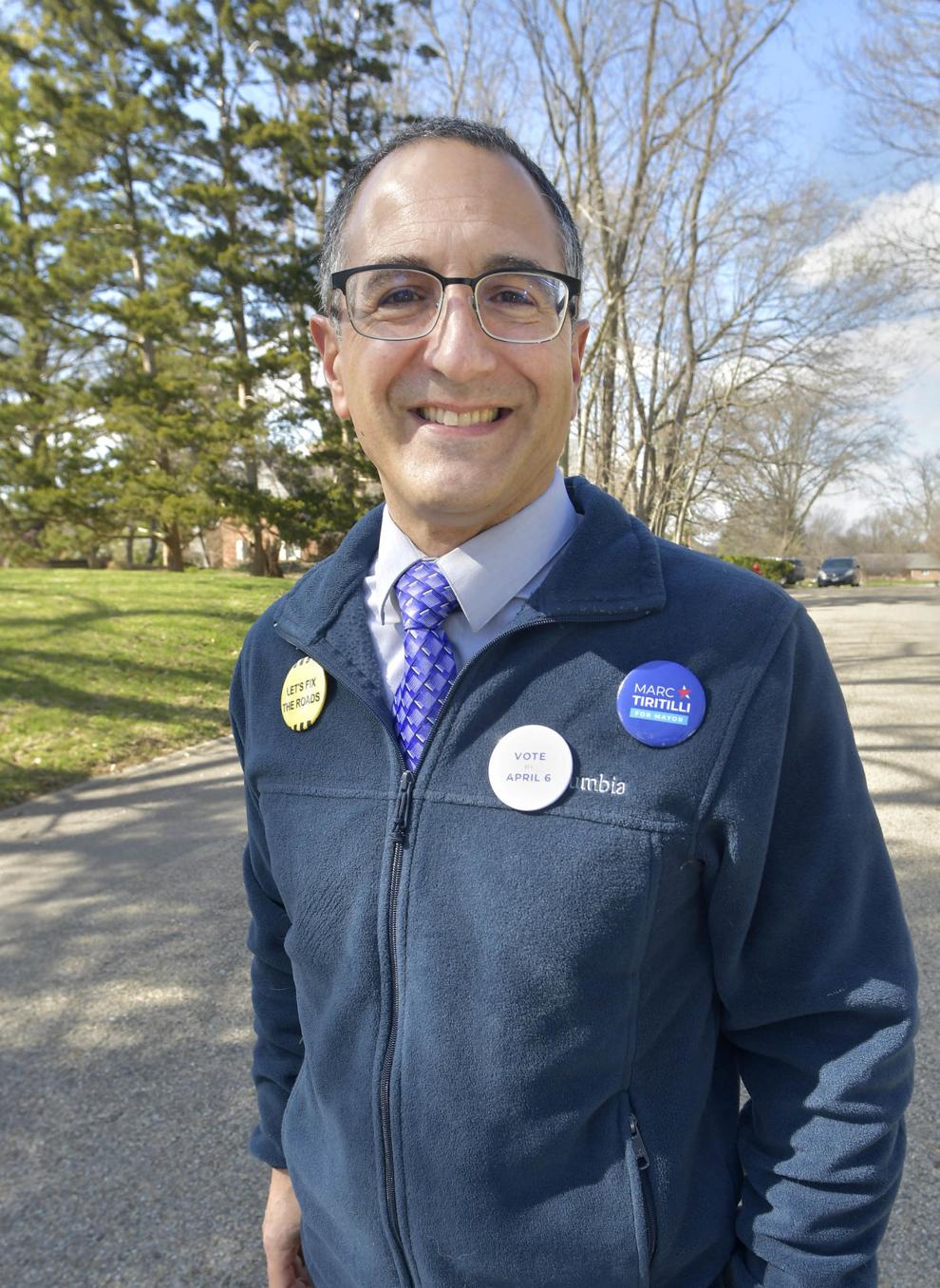 Those contributions included two $5,000 contributions from the Bloomington-based Laborers' International Union of North America American Federation of Labor and Congress of Industrial Organizations Local 362 and Bloomington-based United Association of Plumbers and Pipe Fitters local 99. 
The Illinois Laborers' Legislative Committee and the Illinois Realtors PAC — both are based in Springfield — also gave Koos $5,000, and so did Peoria-based North Central Illinois Laborers' District Council PAC.
Koos also received a $2,000 donation through the Prairie PAC, a campaign fund started by U.S. Sen. Dick Durbin.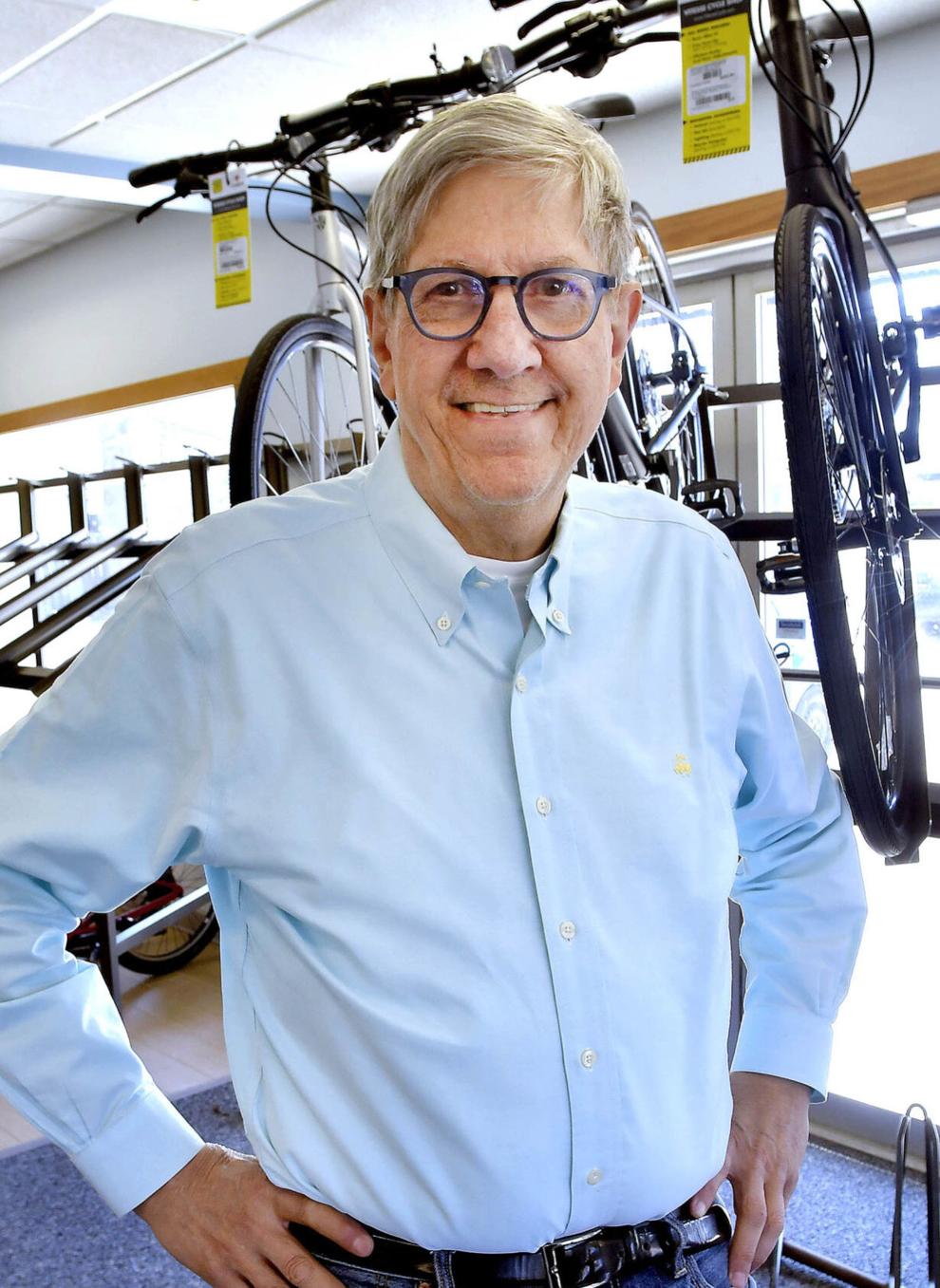 Koos said grassroots efforts played a huge role in the election, and that he raised significantly more through grassroots this election season than in past years.
"I think at the end of the day, it's jobs were their reason for doing so," said Koos. "I've been very pro-development in my time as mayor and I think they recognize that and want to see that go forward."
They include a $7,500 donation from the Normal-based apartment rental agency First Site LTD, and a $400 donation from Growing Grounds, a Bloomington garden center.
"I am very grateful for the generous support of so many people," Tiritilli told The Pantagraph on Friday. "This campaign would not have been possible without them. We worked hard, and reinvested their donations locally as much as possible."
Bloomington mayoral candidates raised more than $65,000 
Mwilambwe raised $18,325.18 and spent $16,545.55 in the six-month period, while Gunderson raised $12,184 and spent $11,231.78. 
Gunderson spent $8,181.07 on yard sign, mailer printing and postage costs, and Mwilambwe spent $11,323.92 on the same areas. 
Straza, who lost to Mwilambwe by 207 votes, raised $35,390.21 and spent $28,933.45 in the six-month time frame. Most of his spending, about 83%, went toward costs to print and send mailers and campaign signs.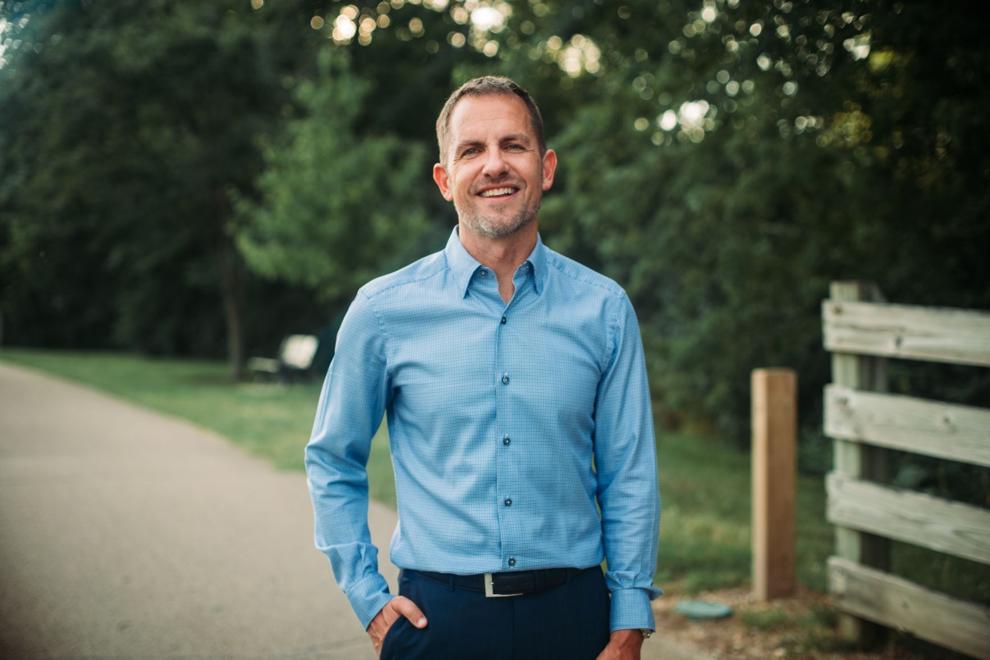 Straza also received a combined $5,268 from the Common Sense McLean County PAC, the McLean County Chamber of Commerce PAC, LIUNA AFLCIO Local 362 and the Peoria-based NCILDC PAC. 
He did not return a request for comment.
Mwilambwe's contributions were mostly three-figure contributions made by individuals. He also gave himself $5,550 and accepted a $5,000 contribution from the Illinois Realtors PAC, which endorsed him during the campaign.
"When I first sat down with them, it quickly became apparent that they not only have their finger on the pulse of the property side of real estate, but also on the carryover effects that extend throughout our city and region," Mwilambwe wrote in an email to The Pantagraph at the time of the contribution.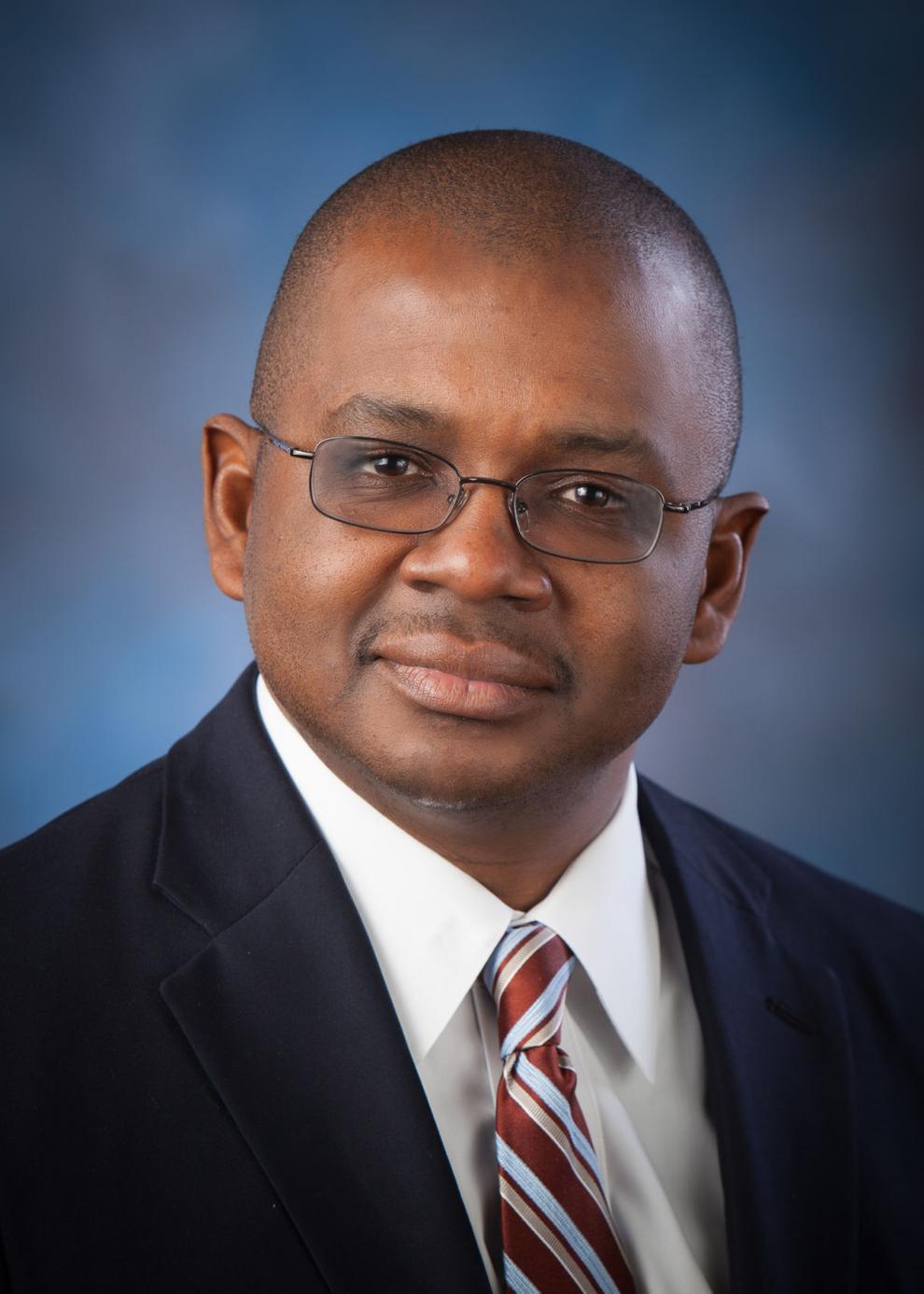 Gunderson, who earned 1,675 votes less than Mwilambwe, had 292 contributions and an average contribution of $41.72, she said. Among those contributions were a total $859.52 from Bloomington Ward 8 Ald. Jeff Crabill. 
State records show she also received $3,802.75 in in-kind contributions from One Peoples Campaign, a Chicago-based group that organizes campaigns in seven Chicago neighborhoods and 12 central Illinois counties.
"I didn't receive any high-dollar contributions from special interest groups," Gunderson wrote in a statement. "How a candidate campaigns and fundraises says a lot about who they prioritize if elected. I'm proud of the campaign we ran, by the people, for the people."
---
Contact Timothy Eggert at (309) 820-3276. Follow him on Twitter: @TimothyMEggert