BLOOMINGTON — The City Council on Monday matched Normal's recent increase of the local sales tax from 7.75 percent to 8.75 percent.
The council voted 7-2 to increase the city's home rule sales tax a full percentage point. The increase is expected to generate annually $9.6 million for Bloomington and about $6 million for Normal.
The city will amend its ordinance to earmark half of the new revenue to fix a projected $7.4 million structural deficit in next year's budget. The other half will be divided evenly between two areas: street resurfacing, sewers and sidewalks; and community mental health services.
Normal approved the increase Sept. 8, contingent on Bloomington's approval. The town of Normal's ordinance earmarks only a quarter of the new revenue for mental health services.
Normal officials had discussed using money to fund part of a soccer complex, Connect Transit improvements and economic development. The town's initial planning documents counted on contributions from Bloomington for all three projects. 
On the Bloomington City Council, Ward 1 Alderman Kevin Lower and Ward 3 Alderman Mboka Mwilambwe cast the dissenting votes.
"I was in favor of the quarter of a percent for mental health and also a quarter of a percent for street resurfacing, sewers and sidewalks," said Mwilambwe.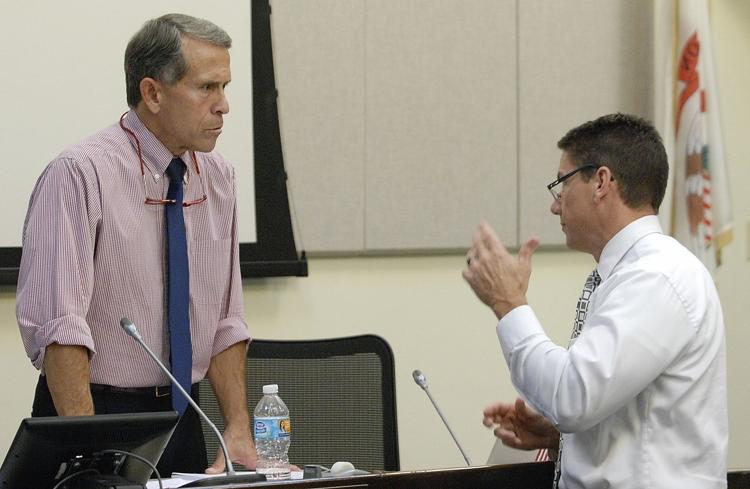 But he and other aldermen raised concerns that they were not provided with information about how the new revenue would be used to reduce the deficit.
"In addition to that, I am also looking at a number of studies ... and quite a few fee increases over the next couple of years, and I want to be sure we do things in a measured approach," Mwilambwe said.  
At the start of the meeting, Ward 2 Alderman David Sage had asked that two votes be taken: one on just the city's mental health contribution and a second on how the city would spend the rest of the money. He ended up voting in favor of the measure as presented.
"What ultimately impacted my vote was ... individual aldermen publicly declare (during the meeting) we will make cuts in the FY2017 budget," said Sage. "Part of my whole concern was the decoupling of a decision on revenues tonight without a corresponding decision on cuts at the same time."
Prior to the vote, the council reviewed budget-cutting recommendations provided by a community budget task force, which Sage co-chaired. The panel has been meeting since June to come up with ideas to close next year's general fund deficit of $7.4 million. 
No action was taken Monday on any of the task force's recommendations. Instead, starting in October, staff will craft resolutions for each task force recommendation for the council's vote.
Sage and several other aldermen said they felt rushed in making a decision on the sales tax increase after Normal approved its own increase.
---
---
"I think the biggest concern that I had walking into this was the lack of clarity of where 50 percent of this sales tax money would go and the fact that we've had very little time as a council — seven days — to talk and think and get citizen input on this," said Ward 6 Alderman Karen Schmidt. 
"I think we got here by kicking the can down the road over and over," Ward 5 Alderman Joni Painter said. "We really can't continue that. I think we need to earmark what we spend it for in the general fund."