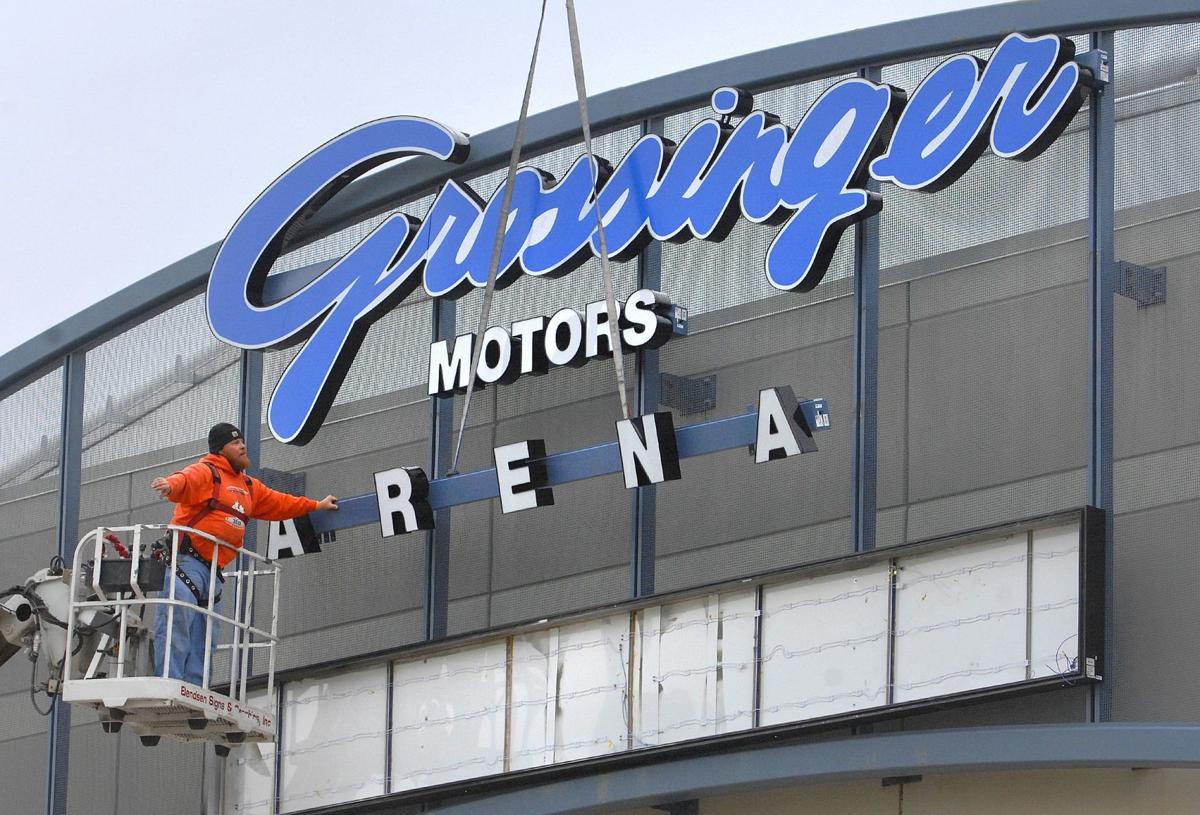 BLOOMINGTON — Grossinger Motors Arena posted a fourth quarter net operating profit of $24,154, putting the downtown entertainment venue on track for a "huge deficit reduction."
"We're very happy to report the good news," said Lynn Cannon, VenuWorks' executive director for the arena. The Ames, Iowa-based arena management firm has been operating the venue for the city since April 2016.
The fourth-quarter operating profit was less than expected, but it helped the arena to post an unaudited net operating loss of $270,921 for fiscal 2019, which ended April 30. 
"Even though we made money we didn't actually hit our budget number for revenue in that fourth quarter (February, March and April), but we did hit it overall for expenses," said Cannon.
The big impact last year was in the utility costs, she explained.
"Our electricity costs were much further reduced than we had anticipated," said Cannon. "I think that was a combination of a couple of things. The city has been replacing our overhead lighting with LED fixtures, which brings down the cost of electricity in the building. Also, there was new electric provider contract that kicked in last year that was able to reduce our expenses in that area."
Some turnover in management staff at the arena provided an opportunity to reduce payroll by combining some jobs, "so we are a little bit more lean in full-time employment," said Cannon.
"This is better news than what we had anticipated," said Mayor Tari Renner. "I want to continue to work with VenuWorks in moving forward so that we can make the coliseum as useful and productive as possible. We want to reduce the cost to city taxpayers and to increase the number of events we have to stimulate our local economy."
VenuWorks estimated the arena's contribution to the local economy during the fourth quarter at $4.1 million, based on economic impact formulas from the Bloomington-Normal Area Convention and Visitors Bureau and the Illinois Office of Tourism.
You have free articles remaining.
When CIAM, whose officials are now embroiled in criminal charges alleging embezzlement and fraud, opted not to renew its 10-year contract, the city hired VenuWorks, which took over management on April 1, 2016.
VenuWorks also had a former employee charged with financial misconduct. That case is pending.
"In the first two years there was a lot of maintenance and upkeep that we had to overcome," said Cannon. "We had to do a lot of work with the hockey team to get the dasher boards and the the back-of-house area up to speed for them."
Unlike in past years, Cannon also noted that Illinois Flying Aces hockey and the Bloomington Edge football teams played all their games during the fiscal year.  
VenuWorks was able to book about 13 entertainment events "and we're able to accomplish something that we hadn't done in the previous years and that was all of all events were profitable this past year."
Country musician Kane Brown and hip-hop rapper Juice WRLD were among recent sold-out concerts. The Hot Wheels Monster Truck Show and others also were well attended, said Cannon.
"I think having a better understanding of the market and being able to bring these successful shows to town really did impact our ability to bring that deficit down," she said.
VenuWorks' operating costs do not include the arena's construction bonds, capital improvement projects or depreciation, for which the city is responsible.
Contact Maria Nagle at (309) 820-3244. Follow her on Twitter: @Pg_Nagle