BLOOMINGTON — Community activist Jenn Carrillo pulled off a stunning win Tuesday over longtime incumbent Alderman Karen Schmidt to represent Ward 6 on the Bloomington City Council.
"I am very grateful to all of the people who worked very, very hard to make it possible," said Carrillo. "I think people really want to see change in Ward 6. I think people are struggling every day, and I don't think those concerns have been heard."
In an unofficial tally, Carrillo beat Schmidt in Tuesday's consolidated election by 44 votes. Carrillo garnered 378 votes while 334 ballots were cast for Schmidt.
Schmidt was the only Bloomington council incumbent on Tuesday's consolidated election ballot.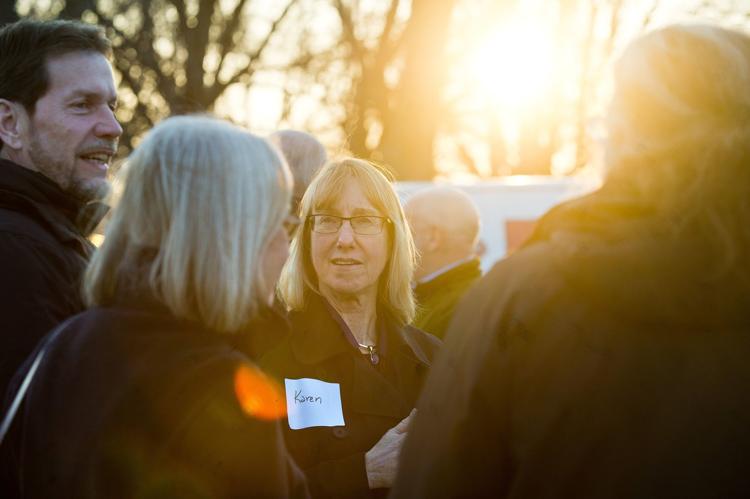 "I am very grateful for the 20 years I have had," said Schmidt, who is stepping down this spring as Illinois Wesleyan University's librarian. "I have had fabulous connections with people in this community and I will find other ways to serve. I love this community. I figure if one door closes another door opens."
Donna Boelen, a retired medical professional and frequent commenter at council meetings, was elected to fill Sage's seat. She beat Georgene Chissell, an owner of a cleaning service business and precinct committeeman, by a vote of 351 to 235.
You have free articles remaining.
"The campaign may be over but I feel my real work is going to begin on May 1," said Boelen. "I am kind of shocked and excited, but I am also anxious about what the future holds."
Julie Emig, an Illinois State University education professor, will fill Buragas' seat. She garnered 660 votes while her challenger, independent insurance agency owner Don "Chip" Frank, received 437 votes. Frank lost to Buragas in 2015.
Emig said thinks that while campaigning she probably knocked on 1,500 doors and had "really good conversations with a few hundred people."
"Everybody was really worried about roads and infrastructure and potholes," she said. "I think people were concerned that when the gas tax passed, they were worried about whether or not the council would make good choices about how that money is spent. So I look forward to ensuring those dollars go to the infrastructure that was promised and that the constituents can see those results."
State Farm attorney Jeff Crabill was unopposed for Hauman's seat after challenger Travis Wilson dropped out. Wilson's name, however, remained on the ballot. Crabill received 486 votes while Wilson garnered 173.
"One of the things that is going to come up this year is a couple more affordable housing projects," said Crabill. "I also want to make sure we see progress on our infrastructure," added Crabill. "We've got $6 million now to spend. How far does that take us? How many blocks, how many roads does that fund?"
Carrillo said her win should send a "strong message to every incumbent that they do not get to coast through elections while people continue to struggle."
Carrillo described herself in her campaign literature as "a 28-year-old immigrant woman of color, the daughter of a low-income family and a long-time Westsider."