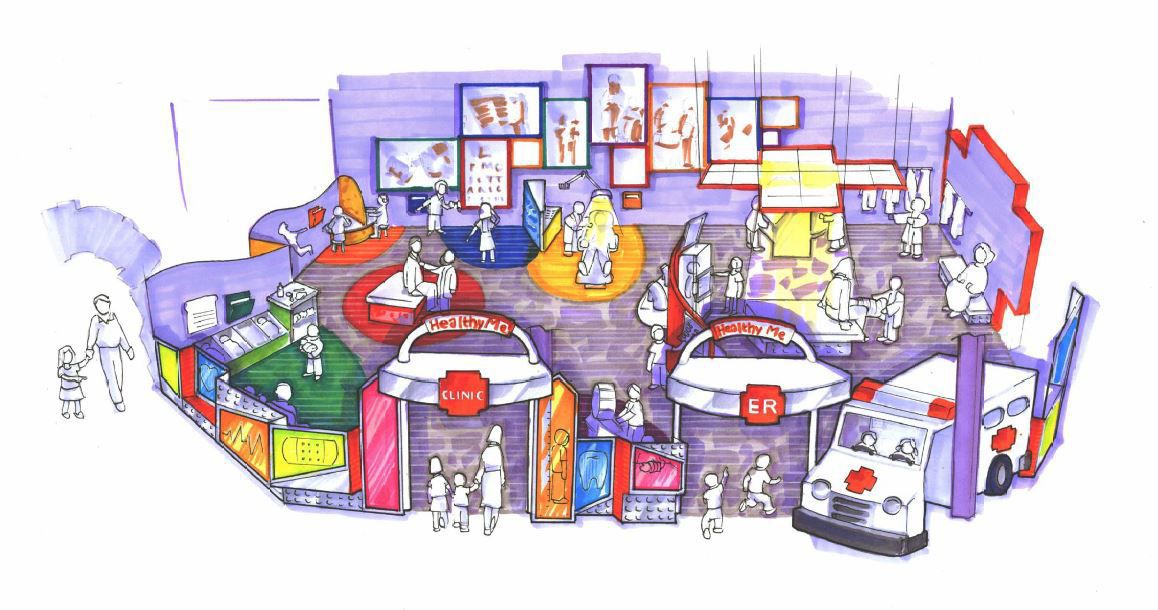 Beth Whisman, who runs the museum as the town's cultural arts director, said 28 total donors have committed to the project, and officials are "hoping their commitments will inspire the final 20 percent" in donations.
"Our foundation has done an amazing job securing financial support for our future medical exhibit," said Whisman. "We have more work to do in order to hit the goal, but we are confident local health care professionals, museum members, and community supporters will help with this last stretch."
The council could approve a contract with Luci Creative, a Lincolnwood-based design agency, to work on the exhibit. The town handles contracts for museum exhibits, though it does not fund them, because it's better equipped to do so, said City Manager Pam Reece.
"We hold the contracts on behalf of the operation. That way the foundation can focus on what they're intended to do, which is raise funds and advocate for the museum," said Reece. "We've always found that to be efficient."
You have free articles remaining.
Design work would start immediately. The exhibit is expected to re-open in fall 2020.
Advocate BroMenn Medical Center is the project's third major donor, following OSF HealthCare and Children's Hospital of Illinois, said Whisman. They've asked the amount of their donations not be disclosed.
"Bringing Luci Creative to the table with our local experts... will ensure the visitor experience is fun and up-to-date, which will help prepare children for a healthy future," she said. "The medical exhibit is a cornerstone experience for the Children's Discovery Museum, so it has to be special and foster playful learning each time a child visits."
In other business, the council will consider:
• Adjustments to its budget for last year, which ended March 30, to reflect actual income and expenses. The town took in $129 million, $3.3 million more than budgeted, and spent $130 million, $3.2 million more than budgeted.
Such adjustments are common, wrote Finance Director Andrew Huhn in a memo to the council. A final report on last year's budget will be done this fall.
Contact Derek Beigh at (309) 820-3234. Follow him on Twitter: @pg_beigh