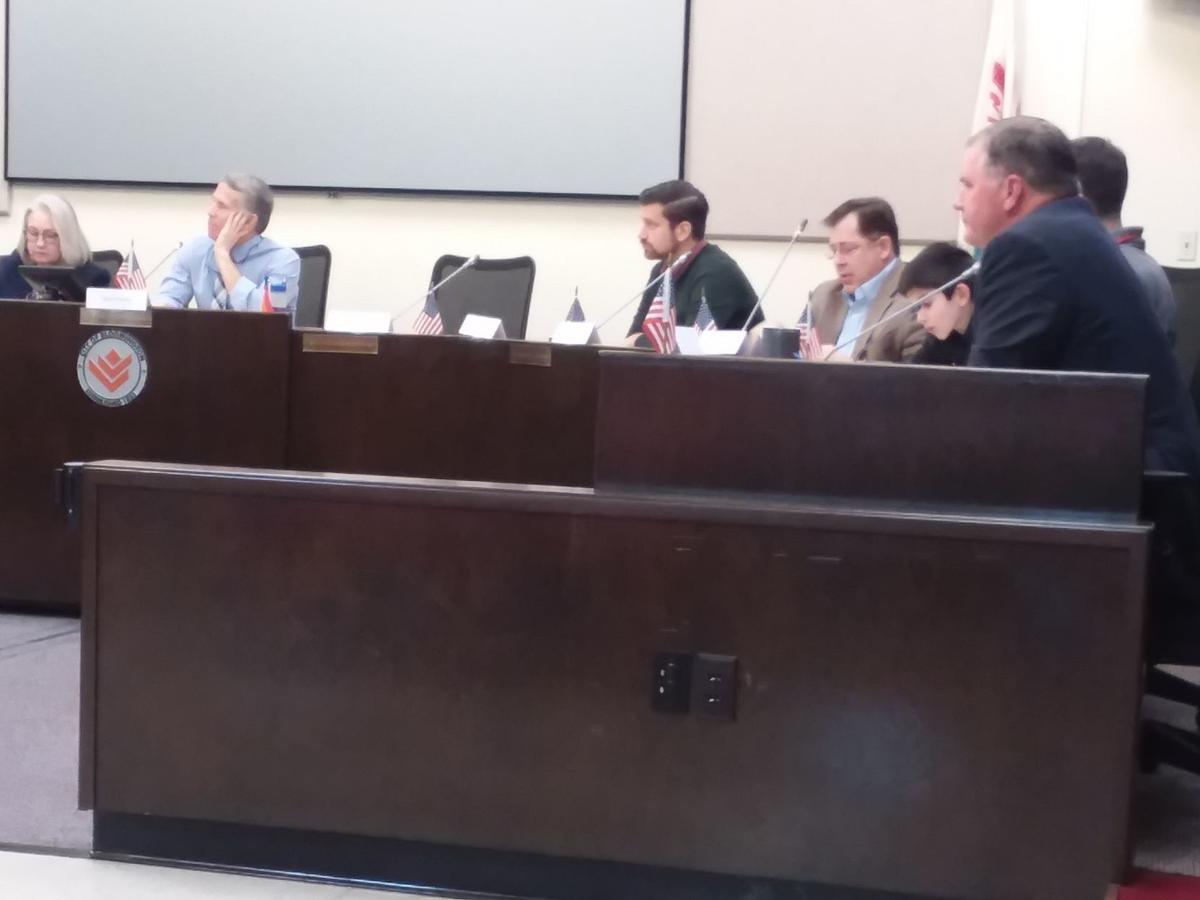 BLOOMINGTON — City leaders in Bloomington made their pitch to local state legislators for capital bill projects during a special Saturday morning work session at City Hall.
State Sen. Bill Brady, R- Bloomington, state Sen. Jason Barickman, R-Bloomington, state Rep. Dan Brady, R-Bloomington, and state Rep. Keith Sommer, R-Morton, joined the city council for the 90-minute session in which city leaders lobbied for funding for the O'Neil Park pool and the long-discussed Hamilton Road project.
The state approved a $45 billion infrastructure improvement plan in June.
"It might be easy to say that it is just a pool, but it is 20 years overdue," said Ward 7 Alderman Scott Black. "There is an economic development component that could still be there. But mostly I look at it as an area in west Bloomington that is well overdue for a renovation and the pool is well over its anticipated life expectancy. Plus, it's a place for kids to go, kids who don't have a lot of options, so there is a public safety component to it as well. It would make a big impact on the neighborhood."
"There is a safety issue because I was on that road one day and a fire truck that serves the neighborhood was on a call and it's a two-lane road," she said. "But everyone on that road had to scatter into the ditches to let the truck through. That has been going on for 20 years, so I think it needs to be taken care of and is a high priority."
You have free articles remaining.
Mayor Tari Renner added that it would benefit Connect Transit by connecting the east-west corridor and could boost economic development.
"(Public Works Director) Jim Karch stated years ago that it would reduce traffic on Veterans Parkway by about 23 percent," he said.
All four lawmakers said they would work to secure the funding where possible, but made no promises.
"The state has not had a capital bill since 2008-2009," Rep. Dan Brady said. "The needs are great. The funding is there in certain places, but we had to pay for that and we don't have the ability to do all requests without paying for them."
All four legislators said they continue to have good working relationships with city officials, including Gleason and legislative liaison Julie Curry, who lobbies on behalf of the city.
"Julie is the eyes, ears and voice of the city of Bloomington inside the capital and has a lot of respect from lawmakers," Barickman said.
At the conclusion of the meeting, Renner said he was encouraged. The legislators usually sit down with city leaders at least once a year.
"This is by far the most informative, productive meeting in years that we can recall," he said. "We received some great answers to some critical questions."
Several department heads and a handful of local residents attended the meeting.
Contact Kevin Barlow at (309) 820-3238. Follow him on Twitter: @pg_barlow