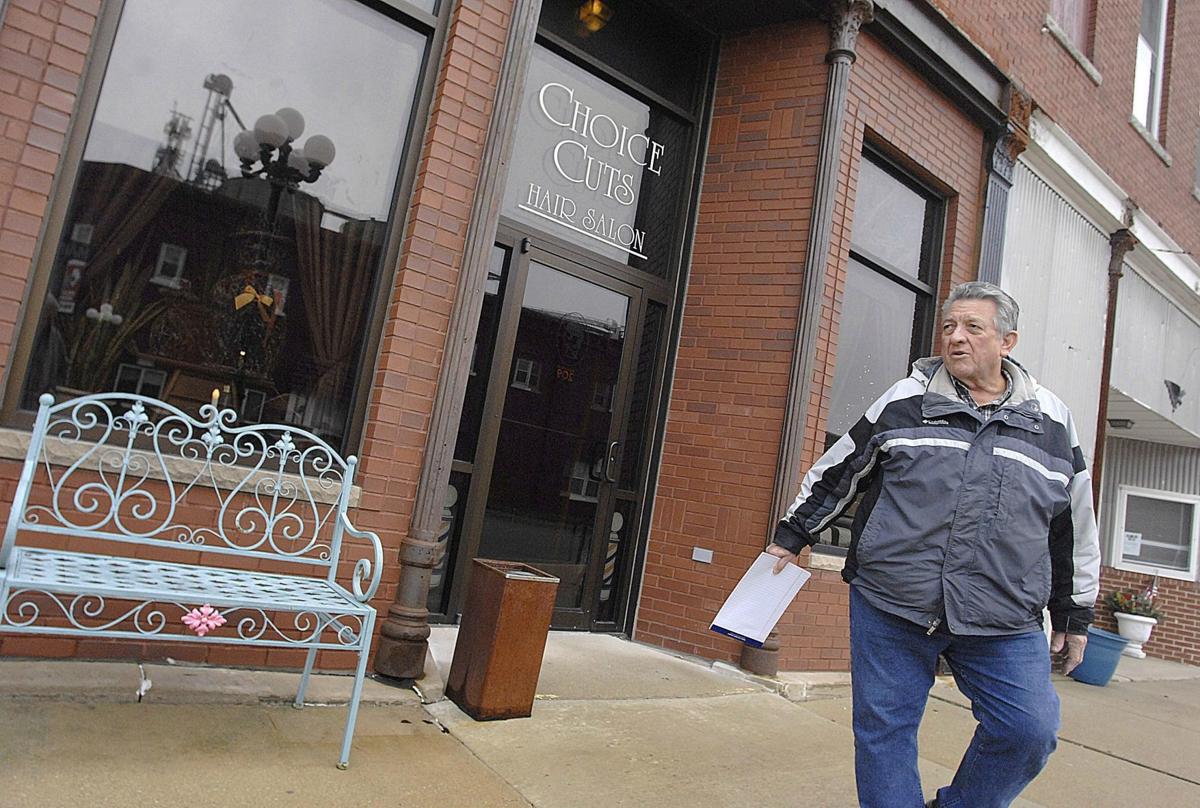 COLFAX — A red wall stands in the middle of Colfax, and after looking at it for more than 15 years, Michael Rigsby is ready to see it come down.
"The wall was literally an inspiration for me; like I hate this wall so much," he said, facing the metal slab on Main Street. "So I will be very excited when that is done."
As part of the Colfax Restoration Project that won a 2019 Governor's Hometown Award in November, Rigsby has big plans for the lot that lies behind the wall and between two old buildings.
"We are going to turn this into a big outdoor memorial space garden area," said the 38-year-old Colfax native. "When this is done, there'll be a gazebo and there'll be flags. The walls with be muralled; there'll be placards commemorating kind of historical things about Colfax, you know, its coal mining history and all those kinds of things."
With a simple mission statement — "proud of our past, committed to our future" — the restoration project's goal is to improve the appearance of the village about 25 miles east of Bloomington.
"I think every small town in Illinois in the last 15 years has faced an identity crisis of some sort. Like what are we gonna be?" said Rigsby, who has spearheaded the project. "Towns like (Gibson City) and Fairbury have really … invested in themselves and made a big difference, and I think there's no reason Colfax can't do the same thing."
The improvements have included rebuilding a park bridge, installing flower hangings, updating murals, adding art, repainting and refinishing some of the old buildings that line Main Street and several other projects.
One of those old buildings is the Davis-Kerber American Legion Post 653, one of the main gathering places in Colfax. Volunteers went in to paint the interior walls, reupholster furniture and reframe the "graveyard of old historical Colfax stuff that no one was utilizing" that Rigsby said they found on the second floor.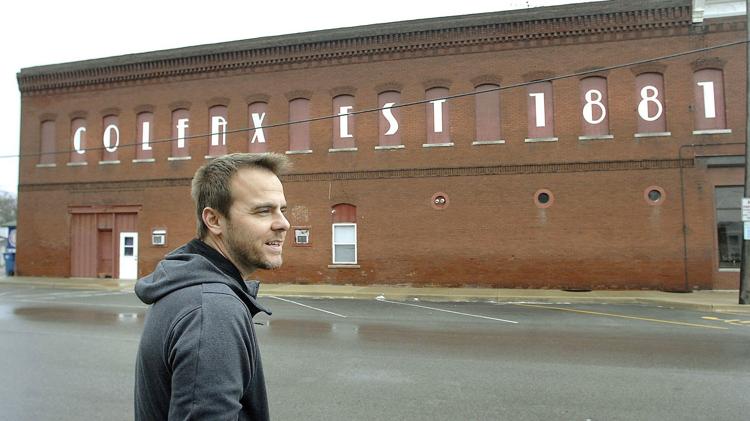 "I just knew that if we all put our minds together, we could really make a difference, and as cliche as that sounds and as Hallmark card-y as that sounds, I really believe it to be true and we're starting to see the fruits of that labor a little bit," he said.
You have free articles remaining.
Mayor Larry Dodds said that in the first weekend of the project that started in late 2017, more than 200 volunteers showed up to help.
"That was just amazing and they were not all from Colfax. There were people from surrounding areas, too," he said.
Rigby said the town just needed a spark to get started.
"There are so many people in this town — carpenters, plumbers, painters, all these tradespeople and all these people that really cared about the town. It just seemed like we just needed some organization and some action to kind of put them together," he said. "And then when you marry those two things together, we can really accomplish some really great stuff."
The restoration is largely funded by the 300 Club, a raffle in which 300 tickets are sold with the intent to bring in $7,500 exclusively for the project and give away $7,500 divided among three winners. The winners will be drawn at the Legion's annual Lyle Sutton Fish Fry on March 20.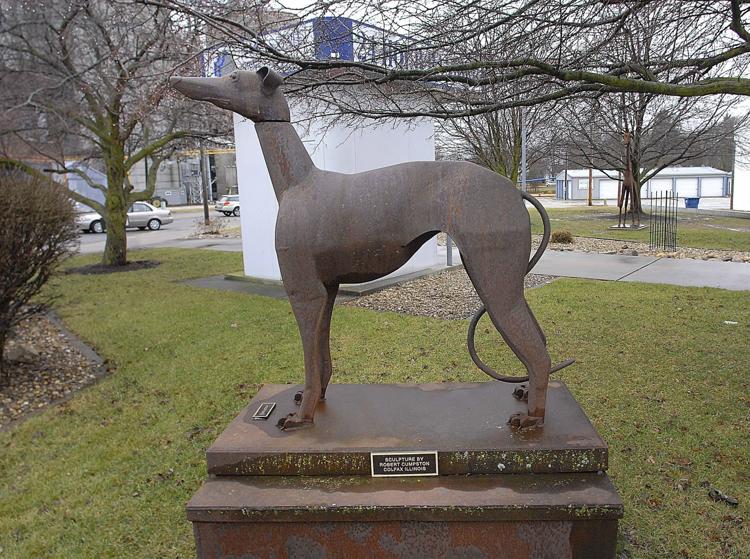 In small towns like Colfax, it's common to see young people leave after high school or college and find a new home elsewhere, but Dodds said that since the project began it's been great to see them come back to Colfax and invest in its future.
"I think it's given people a new outlook on what their town can become," he said. "It's great to see some of them coming back and having families and also participating in the project or at least the volunteer work. And they have more reason to now if they're going back here and living in the community themselves."
Rigsby said he now hopes, "maybe more of them will stay, maybe more of them will live here and plant roots here."
"There's a lot of life to be had here."
Contact Kelsey Watznauer at (309) 820-3254. Follow her on Twitter: @kwatznauer.