NORMAL — Connect Transit riders will have at least three more months with the current fare structure, but the Olive route will end July 1.
After about two dozen members of the public addressed the Bloomington-Normal bus system's board Tuesday, the board approved fee hikes effective Oct. 1 rather than July 1, giving officials time to find more money elsewhere.
Commenters told the board the increases would unfairly hurt the poorest Twin City residents, possibly denying them transportation or forcing them to choose it over other necessities.
"Punishing people who already face so many struggles in their day-to-day life is absolutely not acceptable," said Heidi Zimmerman, who serves disabled people through her Normal business, Self Directed Supports. "Help us advocate for people with low income and disabilities by making a real effort to demand local tax dollars before you go digging in the pockets of the most vulnerable citizens in our community."
Board Chair Mike McCurdy said he hasn't spoken to Bloomington, Normal or township officials about increasing their funding to Connect Transit — $1.2 million per year for the city and $850,000 for the town — but plans to do so. City of Bloomington and Normal townships currently do not contribute any funding to Connect Transit.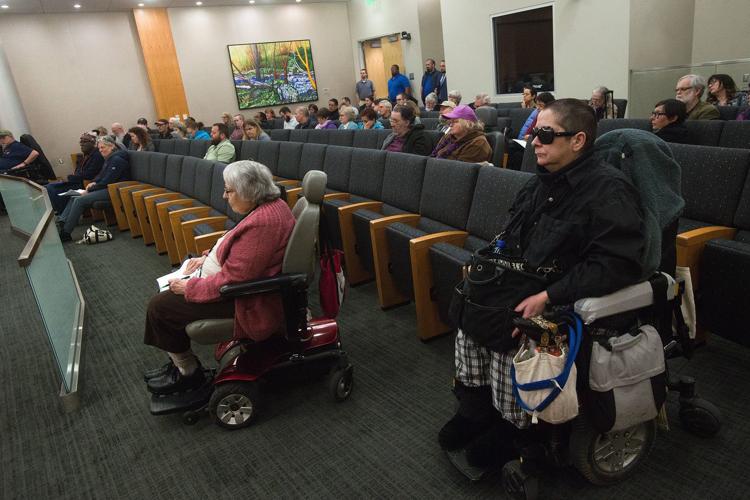 The board did not budge, however, on cutting the Olive route July 1 despite complaints from residents of Orlando Northbrook Estates apartments and users of Normal Township's senior Activity and Recreation Center.
Both are served directly by the Olive but are a few blocks from another route. The Olive runs across north Normal from OSF PromptCare on Fort Jesse Road to Walmart to Shelbourne Drive and Linden Street to Orlando Northbrook.
The cut is expected to free up $523,200 per year, $366,600 of which will be used to run buses more often on the Lime and Red routes during busy hours. 
"(Cutting) the Olive isn't about the bottom line. ... It's about providing more convenient, frequent service on the street where we think people will utilize it," said McCurdy. "It's an irresponsible use of resources to put service on the street that's not well-utilized, and that's the Olive."
You have free articles remaining.
Carol Rueger, an Orlando Northbrook resident, told the board that by ending the route, "You will be effectively making us shut-ins." That's because many residents can't walk blocks to a bus route or pay to use Connect Mobility, the system's on-demand service for elderly and disabled riders.
Zimmerman said raising fares could have a similar effect on a wider scale.
"My job is to help people be more independent," she said. "I cannot even begin to do any of that if they can't leave their homes."
Fixed-route fares will increase $1 per ride to $1.25 this fall, with more hikes planned through 2022, when the base fare will hit $1.50. One-day, seven-day and 30-day passes also will increase in price.
Prices for Connect Mobility will continue to be double fixed-route service — $2 per trip now, then $2.50, and $3 by 2022. That service is heavily subsidized.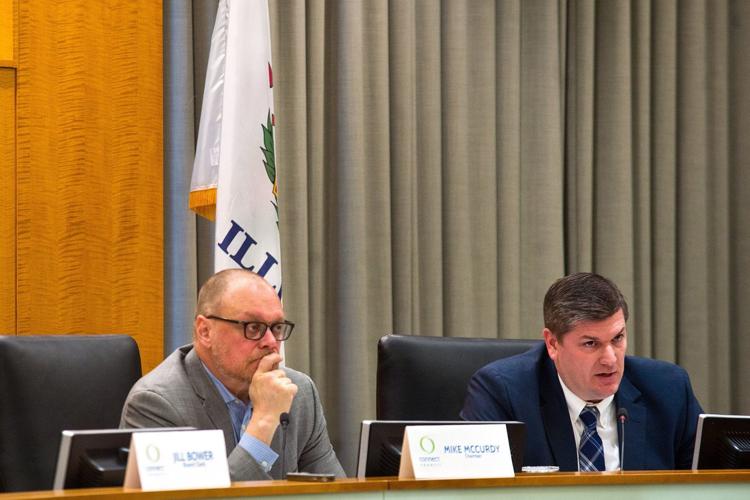 The 30-day Connect Mobility pass will be replaced by a "value card" that allows riders to save money by buying service in bulk. McCurdy said value card pricing will be more fair than the monthly pass, which has resulted in a third of customers paying too much and another third paying too little.
Those changes are expected to generate an additional $95,000 in the first year, then $98,000, $132,000 and $150,000 in subsequent years.
Board member John Bowman voted "no" on both proposals, saying the system needs to attract more riders and increase coverage of the community.