NORMAL — Before the Normal City Council got a presentation from an urban planner on the past, present and future of uptown, members voted 5-2 Monday to return $150,000 in future sales tax to spur the opening of the Fiala Bros. Brewpub.
Though the rebate is not through tax increment financing (TIF), town officials said it's the latest step in a highly successful plan to revitalize uptown that since 2003 has brought in the Children's Discovery Museum, two hotels and a five-story mixed-use building — with another on the way — much with TIF money.
"You created this city center. That's awesome, and you can be proud of it," said Mike Weber, director of St. Louis planning firm PGAV. "I look at it as investment, not spending."
The Marriott Hotel and Conference Center, Hyatt Place hotel and One Uptown on the Circle all used TIF funding, which allows a municipality to direct additional property tax revenue generated by improvements away from taxing bodies such as schools into a fund dedicated to redevelopment within the TIF district. Taxing bodies continue to receive the tax revenue the property would have generated before the creation of a TIF district.
The future Trail East building on Uptown Circle got a similar deal in 2018 that hasn't yet paid out.
Weber said those incentive deals may have been necessary to create development that will yield higher property taxes and other revenue once the district expires. Most of the TIF's area will return to the regular tax rolls in 2026.
"Hopefully we get Trail East and a Trail West," said Weber; those areas are subject to the TIF through 2038.
Weber estimated the TIF has turned $90 million in local money into $206 million in private investment in uptown, and it's also generated an additional $14 million in sales tax to date that otherwise would not have been generated.
Council member Karyn Smith said public money is closer to 40 percent of the costs.
Equalized assessed valuation, the figure used to determine property taxes, has increased from $13.7 million in 2003 to $41.4 million in 2018, said Weber. The additional property taxes are currently diverted to the TIF fund but eventually will mean more money for schools and public services after the TIF district ends.
A TIF district doesn't reduce a property's tax bill, but it changes where that money goes.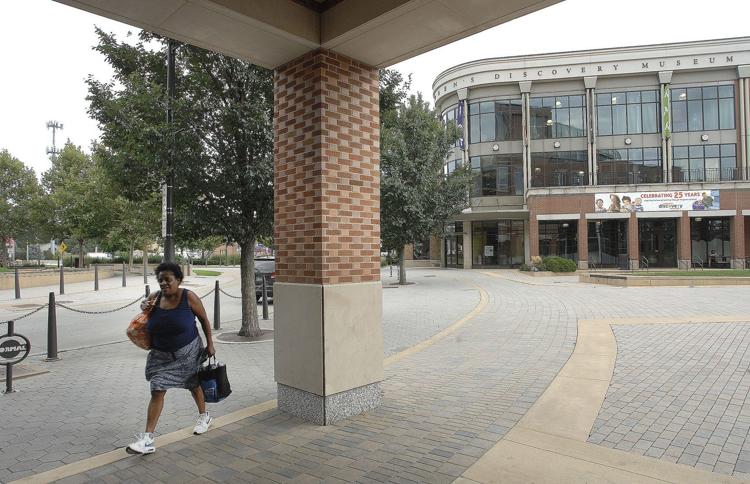 "We think the uptown TIF has been a key component to revitalization," he said. "Without TIF none or very little of this work would have been done."
You have free articles remaining.
Even if all the redevelopment in uptown would have happened without TIF, said Weber, the impact it's had on many taxing bodies is relatively small. The largest impact by far is on Normal-based McLean County Unit 5, with $5.96 million diverted to the TIF fund over about 15 years, followed by $950,000 for Heartland Community College.
Weber estimated property taxes for a $165,000 home nearby would go down by $68 a year if the TIF didn't exist but the related development had happened anyway.
"It has (a) minimized impact on the taxpayer," said Weber of the TIF. "Other factors are more significantly causing this upward trend" in local property tax rates since 2003.
Council member Chemberly Cummings said the presentation "is just showing how well we've done." She noted Normal has been honored as an example of how to revitalize a small downtown district.
"This is what cities across the country are doing today," she said. "It hurts when we turn our nose up (at it) to spite our face. ... We are making sound decisions."
Brewpub
The council's newest members, Stan Nord and Smith, voted against the brewpub deal after questioning why it's necessary to incentivize a business to use highly desirable retail space in uptown.
"If it's such a success, taxpayers should not need to continue ... giving things away for businesses coming into uptown," said Nord. "I just don't see the net gain for the taxpayers in this investment."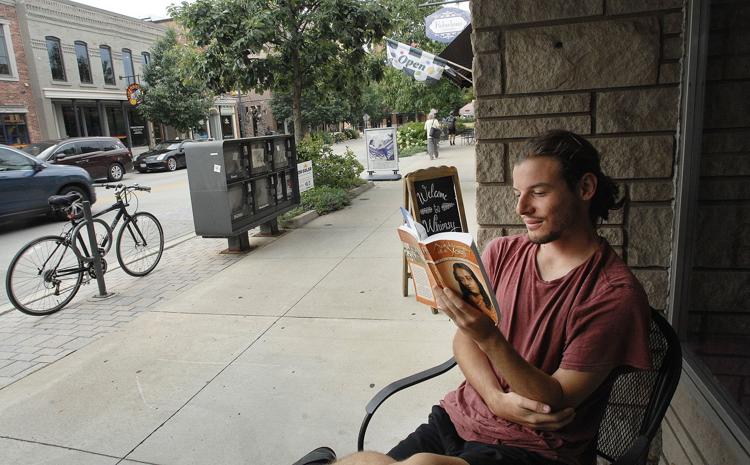 Council member Kevin McCarthy responded the owners, Ryan and Steve Fiala, are risking $1.6 million on the project at  at 127 E. Beaufort St. knowing the business needs to succeed before it gets any money back, and it could increase future sales and property tax proceeds for the municipality.
"The definition of great economic development (is to) bring money from outside your community into your community," he said, adding the brewpub will do that. "Craft beer is big business in the United States, and it's growing."
Nord responded that the business may not bring in additional visitors from outside the area, however.
"All we're doing is redistributing market share" currently going to other local businesses, he said.