CLINTON — Opponents of a proposed DeWitt County wind farm detailed at a hearing Tuesday ways they say the turbines would hurt the quality of life in the area.
"Alta Farms II is the wrong project at the wrong place," said Donald Waddell, a 31-year resident of DeWitt County. "This wind energy project would put lives at risk."
The ZBA is expected to vote on making a recommendation on Lenexa, Kan.-based Tradewind Energy's special-use permit to the DeWitt County Board later this week. ZBA meetings are scheduled to begin at 5 p.m. Wednesday, Thursday and Friday nights if necessary.
The County Board is expected to consider the project next month.
"As was clearly demonstrated during the nearly 15 hours over three nights of hearings last week, the application is complete, fully meets the requirements of the DeWitt County Zoning Code, and would be an asset to the community," said Tom Swierczewski, development director for Tradewind Energy.
But Tuesday night, opponents of the project voiced their concerns to the seven-member board. Waddell, who has a degree in physics, said the turbines would present several issues, especially for the weather service radar in Lincoln.
You have free articles remaining.
"It's not about masking something that isn't there, it's about masking from view something that is there," he said. "Interference caused by the wind farm will hinder NWS forecasters in assessing severe weather and making timely warning decisions. Tornado warnings could be delayed or missed."
Officials with the NWS are not allowed to attend wind farm hearings or lobby for or against them, he said.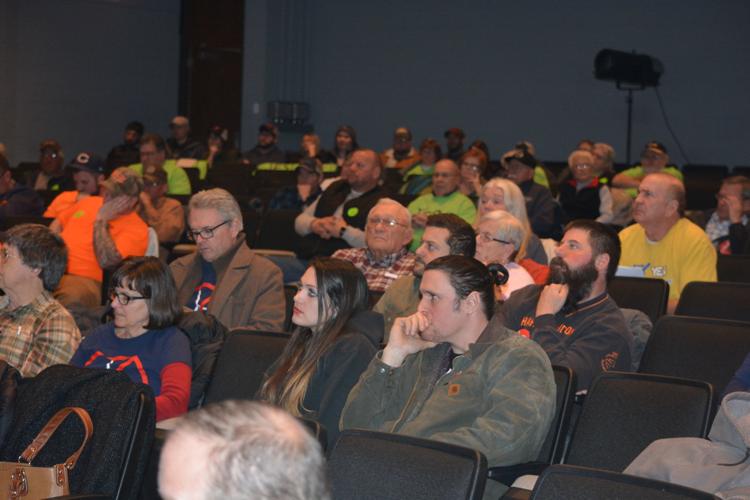 Also testifying was Kurt Kielisch, the president of Forensic Appraisal Group based in Neenah, Wis., who testified that property values of nearby properties would be impacted by the wind farm.
"One of the things you look at is what the public is saying," he said. "They are concerned with health issues, hazards, the number of accidents and failures due to ice throw, blade throw due to weakening, the danger to planes and crop dusters and the nuisance of flicker," he said. "Properties are hard to sell in areas where wind farms have been built."
"There was an 8.5 percent loss in the value of the property in 38 sales near the wind farm."
Kielisch said of the 38 properties sold, eight were within the perimeter of the wind farm.
But on cross-examination by Tradewind Energy attorney Jim Griffin, Kielisch admitted that he did not review the zoning codes for McLean County or the special-use permit application from Tradewind Energy and wasn't familiar with the specifics of the project.
The testimony will resume at 5 p.m. Wednesday at the high school.