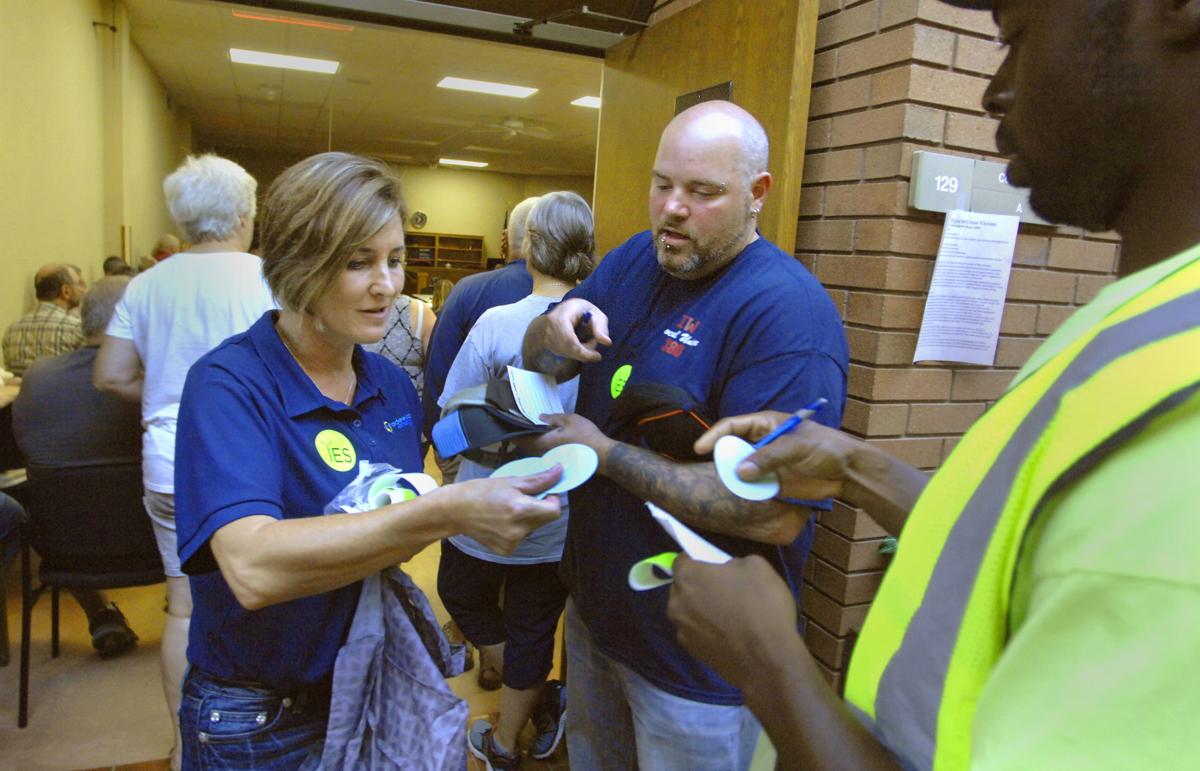 Andrea Rhoades of Kenney argued for establishing setbacks from property lines instead of from existing homes for turbine locations as the ordinance currently reads.
The ZBA was asked to change setbacks from 650 feet, measured from the property line to the center of the wind turbine, to 1,640 feet measured from the edge of the property line to the turbine.
"Property rights should be a top priority for every resident of this county," Rhoades said. "We can all agree that you can do what you want on your property. That's good in practice, but not reality, because every resident has a neighbor. Placing a 600-foot turbine too close to a neighboring home would violate that right."
Votes to change the wording in two other ordinances failed late Wednesday night.
A measure that would lower the noise ordinance from 50 decibels to 40 decibels from the property line was defeated, as was a requirement ensuring that the applicant verify that no public communication interference of any kind, such as internet or cell phone interference arise as a result of the wind farm.
Among those opposing the ordinance changes were potential wind farm construction employees such as Brandon Burton, a rural DeWitt County resident.
You have free articles remaining.
"Everyone has different beliefs, but these amendments are crippling anyone who would want to build a wind farm now or in the future," he said. "There aren't a whole lot of people coming here to build anything."
Company officials argued a change in the setbacks would put the project in jeopardy.
"An increase in setbacks would effectively prohibit any wind energy projects from being built in DeWitt County," said Jim Griffin, the zoning attorney for Tradewind Energy. "That amounts to exclusionary zoning, and that is not legal."
Any ZBA recommendations would go to the County Board for approval. The board is scheduled to meet Thursday, but the proposed ordinance changes will not be considered until at least August.
Proposed changes the board is also considering include:
Lowering the acceptable noise level limit from a turbine from 50 dBA (a measurement of the relative loudness of sounds) to 37 dBA.
Setting a standard for shadow flicker caused when rotating blades cast moving shadows on the ground.
Mandating an analysis verifying turbines will not interfere with public communication.
The ZBA will consider those later this month.
Contact Kevin Barlow at (309) 820-3238. Follow him on Twitter: @pg_barlow