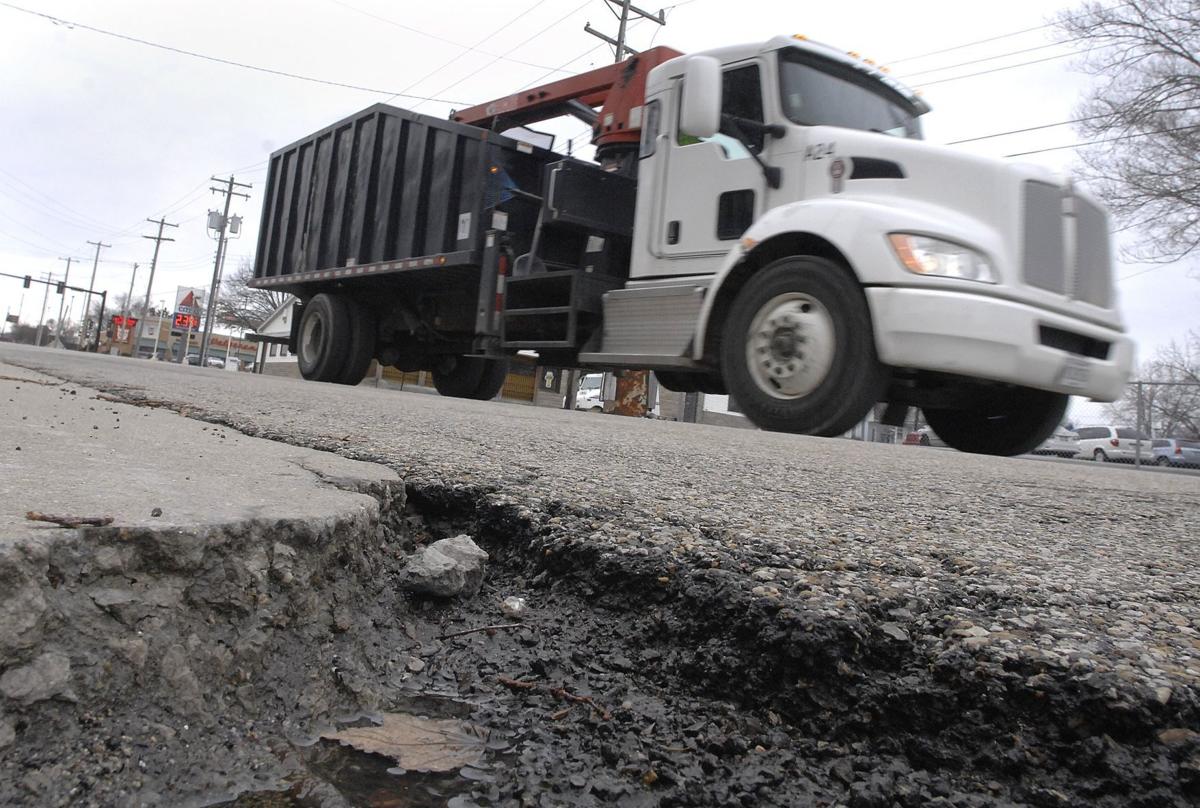 BLOOMINGTON — The city's anticipated budget deficit has been eliminated, thanks partly to several revenue and fee increases, making the City Council's task of adopting a balanced budget for fiscal 2020 less challenging without having to make major cuts. 
In fact, the proposed budget could include an $11.6 million increase in spending for capital/infrastructure improvements of roads, sewers, storm water management, water and two city-owned entertainment facilities. 
During last year's budget process, a general fund deficit of nearly $2 million was projected for the upcoming fiscal year that begins May 1.
"We project, predict a surplus of $500,000 in the upcoming FY2020 budget," said City Manager Tim Gleason in presenting, with city Finance Director Scott Rathbun, a "high level overview" of the city's spending plan for next year to the council Tuesday.
Officials said the surplus resulted from "slight" increases in revenue from the home-rule sales tax and food and beverage tax; property taxes buoyed by rising property values; interest income; and savings from staff vacancies, retirements and other personnel expenses.
There also is a $300,000 savings from consolidating the public works and water departments, said Gleason.
The general fund surplus is not anticipated to be an ongoing source of revenue, but it will allow the council to complete some smaller capital projects, he added. 
The city also has a $500,000 surplus in the capital projects fund.
The city's new budget is expected to remain at $210 million. The general fund, which the city uses to pay for most operating expenses, is proposed to increase from $104.2 million in both revenue and spending in fiscal 2019 to $106 million for both sides in fiscal 2020, Rathbun said.
The numbers are preliminary and could change as the budget process continues over the next two months. The proposed budget is expected to be presented Feb. 25 with a public hearing March 11 and final adoption anticipated on April 8.
Total capital/infrastructure improvements are proposed to increase from $26.7 million in fiscal 2019 to $38.3 million.
For now, the proposed capital expenditures from the general fund include: $5 million for streets, sidewalks and alleys, to be funded with the 4-cent local motor fuel tax and 0.25 percent home rule sales tax and $400,000 from funds available in the capital improvement fund; $775,000 for needed repairs at the Bloomington Center for the Performing Arts, to be paid from more than $1 million that has been privately raised for those expenses; and $1 million for various fire, facilities, parks and public works improvements, to be paid with the general fund surplus and additional funds available from the capital improvement fund.
Also under consideration are capital improvements to be paid for from funds with their own, dedicated revenue such as water and sewer fees. They include $13.98 million for work tied to the motor fuel tax; $10.8 million for water system work; $4.4 million for sewer improvements; $1.7 million in storm water improvements; and $525,000 for work at Grossinger Motors Arena.
Those improvements are being paid for with some fee increases adopted last year for the sewer and solid waste disposal enterprise funds as well as accumulated balances in the motor fuel tax and water funds, Rathbun said.
Last May, the city began receiving more revenue from monthly sanitary and storm sewer rate increases, which went from $13.85 to $19.91 per month combined for a typical residential household. Those rates will rise again in May because of an annual 3 percent increase the council also imposed last year.
Garbage cart rates were increased to $25 for the 65-gallon cart and to $29 for the 95-gallon cart, but the $16-per-month fee for the 35-gallon cart and low-income refuse fee, also $16 a month, remained unchanged.
Beginning May 1, all cart sizes will increase by 3 percent each year.
Contact Maria Nagle at (309) 820-3244. Follow her on Twitter: @Pg_Nagle
Get Government & Politics updates in your inbox!
Stay up-to-date on the latest in local and national government and political topics with our newsletter.