BLOOMINGTON — Video gambling terminal operators thinking of helping Bloomington bar and restaurant owners by paying part of the city's new $500-per-machine fee might want to rethink making such an offer.
"If an establishment owner were to receive half or any part of the payment from terminal operators, the terminal operators would be putting their licenses in jeopardy," said Gene O'Shea, spokesman for the Illinois Gaming Board. "It could be construed as an illegal inducement." 
The Illinois Gaming Act states terminal operators cannot give anything of value, including a loan or financing agreement, to a licensed establishment as any incentive or inducement to locate video gambling machines in an establishment. 
A video terminal operator that violates that subsection of the law is guilty of a Class 4 felony and subject to termination of his or her license by the gaming board, the law states.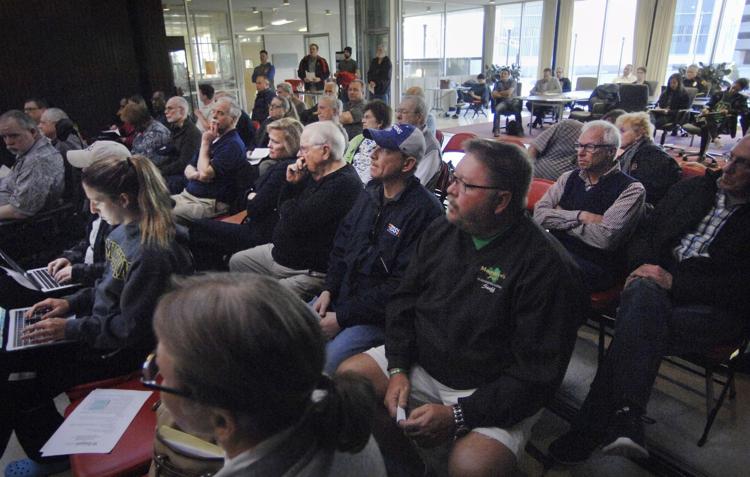 On March 25, the Bloomington City Council approved a $500 annual licensing fee for each video gambling machine in the city. The new fee took effect Wednesday and must be renewed by May 1 of each year.
The 51 licensed establishments invoiced by the city for a total of 241 video gambling machines paid the new fee on time, said City Clerk Leslie Yocum.
Yocum and City Attorney Jeff Jurgens said they were not aware of any second-party payments made on behalf of any licensed establishment.
"It is our understanding that there could be legal issues if anyone other than the establishment pays for the (city's) fees," said Jurgens.
That has not happened in Normal, which has had a $200-per-machine fee since 2013, said Normal Corporation Counsel Brian Day. 
Bloomington Mayor Tari Renner contacted the city's legal staff after the question came up while he was talking to Bill Flessner, who works in sales for Naperville-based Illinois Gaming Systems LLC, following an April 9 liquor commission meeting.
Renner said Flessner told him that state law requires the licensed establishments and the terminal operators to split the cost of the city's $500-per-machine fee.
"That made me wonder: If people were only paying half of it, why a handful of bar owners was so upset?" said Renner.
Because Renner did not know if what Flessner told him was accurate, he had city liquor commissioner Jim Jordan, who is retired from the Normal Police Department and the Illinois Liquor Commission, join the conversation.
You have free articles remaining.
"I was only privy to part of that conversation, but I don't think what he (Flessner) was saying was right," said Jordan.
Flessner told The Pantagraph he regularly attends liquor commission meetings and that he spoke to the mayor following the April 9 meeting. He referred all other questions to Illinois Gaming Systems CEO Chris Cumming, who did not respond to a Pantagraph email requesting comment.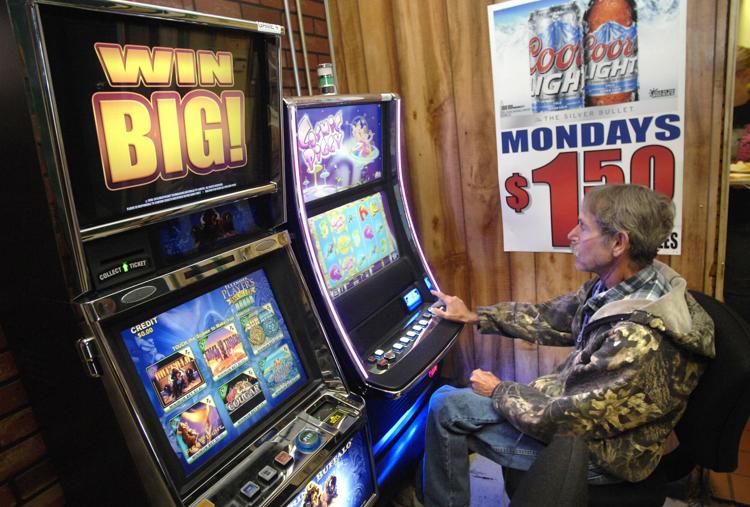 The city legal department has not received any calls from any video gambling terminal operators about the new fee and whether they had any obligation to pay the fee, said Jurgens.
Under the state gaming law, terminal operators and licensed establishments do split equally the cost of the state's $100 video gaming terminal fee, said Jurgens.
But the gaming board's attorney "confirmed that would not apply to our local fee," Jurgens added. "Our fee, of course, is under the city's home rule authority."
Video gaming terminal (VGT) operators must be licensed by the state that allows licensed establishments to have up to five video gaming machines. In Illinois, licensed establishments can include bars and restaurants with licenses to sell liquor, fraternal organizations, veterans halls, and some truck stops.
Pete Pontius said the company he works for, B & B Amusement of Illinois, fully complies with state gaming laws.
Pilot Travel Center, B & B's only client in Bloomington, handles all of its own payment of fees associated with video gambling terminals, he said. The truck stop at 1522 W. Market St. is the second busiest local gaming site, with $4 million put into machines and $2.9 million won back last year.
The two largest VGT vendors in the Twin Cities are Ellsworth-based Midwest Electronics Gaming, supplying at least 20 Bloomington and 10 Normal licensed establishments; and Hinsdale-based Illinois Gaming Investors LLC, doing business as Prairie State Gaming, with six contracted licensed establishments, according to state gaming board records.
Midwest Electronics Gaming owner Tim Jones, and Prairie State Gaming officials did not respond to repeated requests by The Pantagraph for comment.
The Pantagraph also contacted several bar/restaurant owners who publicly voiced opposition to the new fee, but they did not respond or declined to comment.
Bloomington's share of video gambling terminal tax revenue last year was $795,122. The terminal operators and local establishments split equally about $11.1 million in remaining after-tax profits from the video gambling machines in Bloomington.