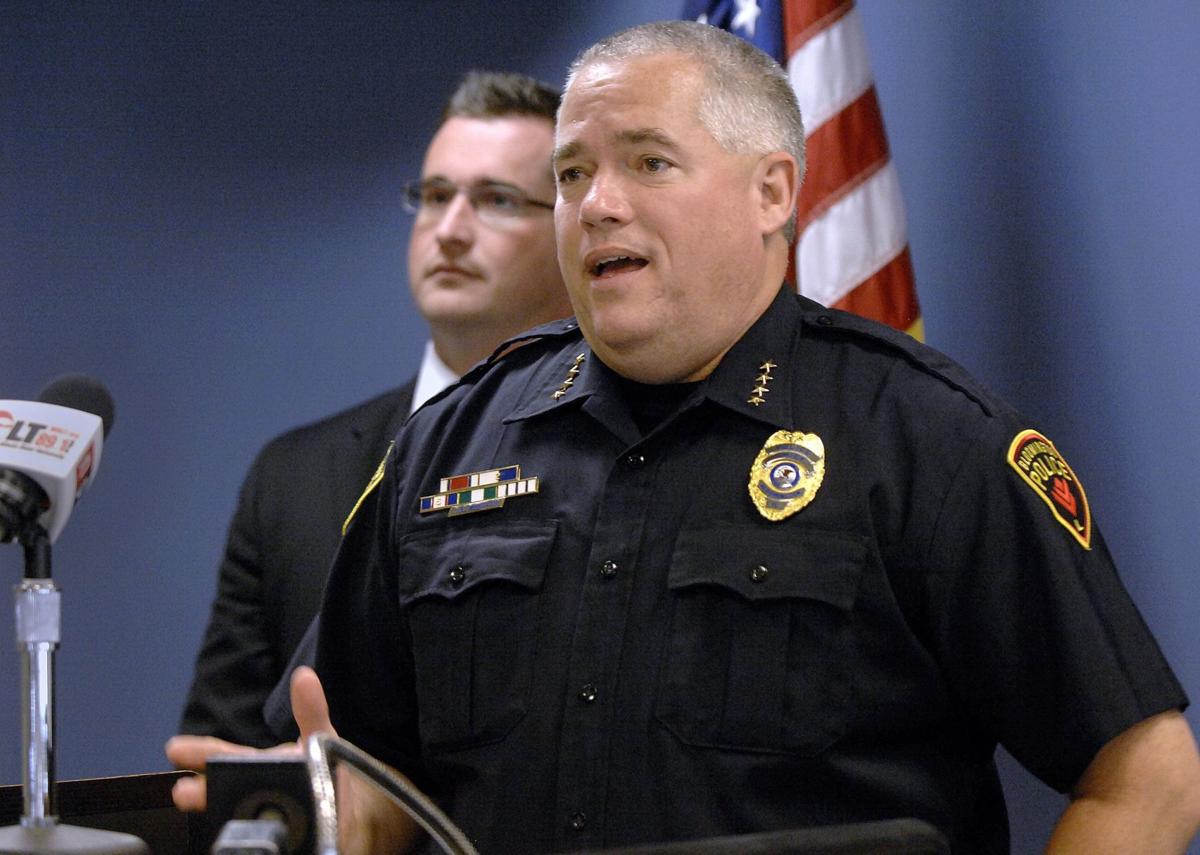 BLOOMINGTON — City Manager Tim Gleason, a former Pekin police officer, will now be in charge of hiring new police officers and firefighters for Bloomington.
The City Council voted unanimously Tuesday night to remove that responsibility from the Bloomington Fire and Police Commission and give it to Gleason, who worked for the Pekin Police Department for 21 years before retiring in 2010 as a lieutenant.
Ward 8 Alderman Jeff Crabill asked that the item be pulled from the consent agenda, which comprises items to be adopted without discussion, because he had questions.
"How will the process work now? It seems like we would still need the expertise of the commission during the initial selections," said Crabill.
"This is only going to really affect the entry level, where we're trying to on-board new recruits in the police and fire departments," said Gleason.
The move was requested by the city's human resources department to streamline and speed up the hiring process by eliminating the need to coordinate the schedules of volunteer commission members and wait on meetings to build the hiring eligibility lists, according to a staff memo to the council.
The city staff will follow the same selection process used by the commission as well as seek input from the chiefs of both departments, said Nicole Albertson, who heads that department.
You have free articles remaining.
The commission will continue to approve promotions in the ranks of the police and fire departments as well as any appeals, she added. Instead of meeting monthly, commission meetings will be called on an as-needed basis.
Normal Mayor Chris Koos said the town uses a human resources process with the city manager and police and fire chiefs coordinating the hiring decisions for those departments. 
In other action, the council:
• Unanimously approved a settlement that fines Killarney's Irish Pub $1,500 and Lakeside Country Club $3,750 for failing to obtain city-issued gambling licenses. The amounts were based on a $750 fine for each gambling machine in each establishment.
The cultural district designation provides the city with additional opportunities for federal and state grants as well as from private enterprises and philanthropic organizations, he added.
Contact Maria Nagle at (309) 820-3244. Follow her on Twitter: @Pg_Nagle