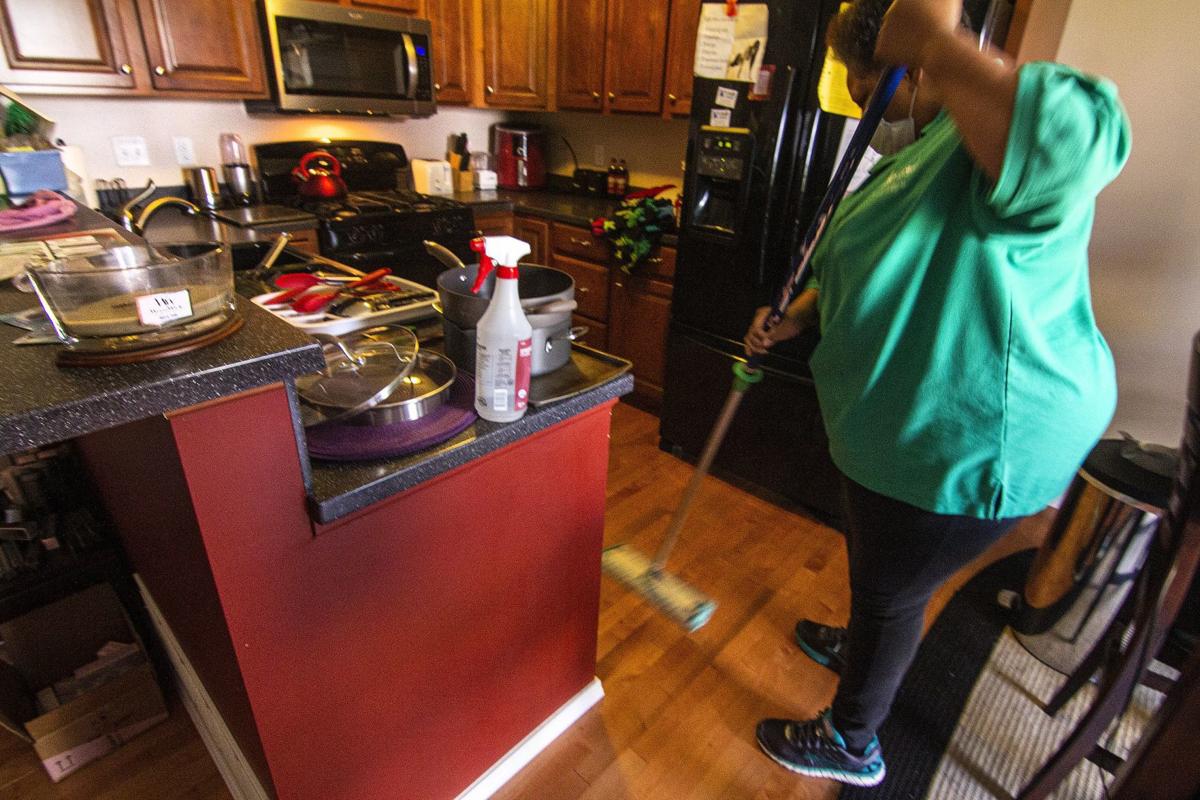 BLOOMINGTON — Central Illinois business owners began bracing last year for the minimum wage increase that starts Wednesday, bringing the rate from $9.25 to $10 an hour.
Tipped workers will also see an increase from $5.55 to $6 an hour. The changes are part of gradual steps to raise the state's minimum wage in 2025 to $15 an hour, and $9 an hour for tipped workers. But when lawmakers passed the plan early last year, no one foresaw the coronavirus pandemic that devastated revenues and rippled through the global economy.
Business owners are now facing the added expense after being closed or operating at reduced capacity under Gov. J.B. Pritzker's rules aimed at limiting the spread of the virus. Nonprofits, colleges and universities and local governments also are grappling with major changes to their revenue streams and operations.
The higher wages are long-awaited by those working to support themselves and their families. Before the stair-step increases began, people working 40 hours per week for minimum wage would have made $17,160 per year before taxes. The raise also comes at a time when many minimum-wage jobs have brought workers to the front lines of the pandemic.
"Minimum wage doesn't get you anywhere," said Georgene Chissell, owner of Divine Cleaning Services of Central Illinois. "You don't hardly take anything home to pay your bills, pay your rent. If you're living on your own, there's no way you can pay your rent.
"So you work two or three jobs just to cover your rent and utilities and try to have a phone."
The Illinois rate went up $1 in January. Another $1 increase will occur each Jan. 1 until 2025.
Chissell welcomed the legislation and started paying her two employees an $11 hourly wage in October to stay ahead of this year's scheduled increases.
"I know their struggle. I know the feeling. I've been in their shoes," she said. She plans to ensure her business keeps ahead of the rate as it rises.
"When my employees do make it to $16 an hour. maybe they can put a dent in their bills," she said. "I am willing to take in less profit in order for them to have a wage they can live on."
Staying ahead of the minimum wage also has been a goal for the YWCA McLean County, said Liz German, CEO and president. But with uncertainty and challenges caused by the coronavirus pandemic, that isn't immediately possible for all employees.
"We want to be a premier employer, but COVID has changed the entire landscape," German said. Child care numbers are down as some parents aren't working and some are working from home.
YWCA has 106 full- and part-time employees, a number that was at 123 before the pandemic. Twelve workers — assistant teachers and front-desk workers — are the lowest-paid employees at $10 an hour.
German said some employees were "bumped up" in January, and another bump is expected in January 2021. But as of Wednesday, she said, some employees will making the minimum wage.
A challenge for the YWCA is it has not yet finalized its budget for the fiscal year that begins Wednesday. That's because of uncertainty about how COVID-19 will affect the Young Wonders before- and after-school and preschool program this fall. She said the organization is looking to new lines of business, new grants and increased fundraising.
"We love the idea of people being paid the living wage," German said. "It's great for our clients. It's great for our staff. It's great for our community."
But YWCA can't easily adjust by increasing prices and doesn't have huge reserves. "Unless (state) funding increases, we can't increase peoples' pay. ... We want people to be paid more but it is a challenge for us as a nonprofit."
Finding ways to adapt
Pritzker signed the minimum wage increases into law in February 2019. The approval by lawmakers was seen as an early victory for the Chicago Democrat, who had made the issue a central campaign message. Pritzker defeated one-term GOP Gov. Bruce Rauner, who previously vetoed a plan to raise the rate to $15 by 2022.
The minimum wage at the time was $8.25, set in 2010, and Illinois became one of the first states to hit $15 an hour.
The labor-backed Fight for $15 movement led efforts to change the amount. California, Massachusetts and New Jersey also are on track to have a $15 rate in coming years. Several states — including neighboring Iowa, Wisconsin, Indiana and Kentucky — don't have minimum wage and default to $7.25 an hour, the amount set by the federal Fair Labor Standards Act.
Republicans and business groups have raised concerns that the jump with cause employers to reduce hours or positions and that businesses would flee across state lines.
"People vote with their dollars, and they vote with their feet," Rep. Randy Frese, R-Paloma, said during the debate last year. "Our region may see economic growth, but the growth will be on the other side of the border, which doesn't benefit Illinois."
The legislation also includes a tax credit for businesses with fewer than 50 employees to offset the additional cost.
Bob Dobski knows the increase will raise the cost of labor at the Bloomington restaurant he owns with his wife, Julie, Rob Dob's Restaurant & Bar, 801 N. Hershey Road.
But breaking even by cutting staff isn't an option, Dobski said.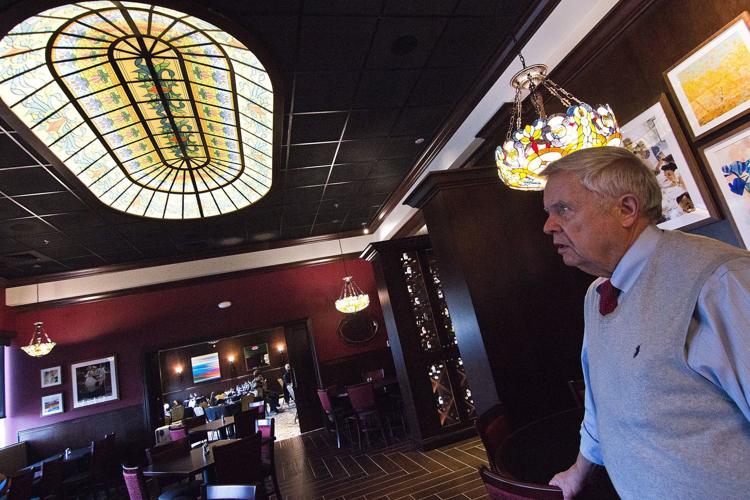 "I can't afford to cut staff at this point because we're competing with other sit-down restaurants," Dobski said. "Being a full-service restaurant, the drinks have to keep coming and food being prepared in the kitchen, and quickly because nobody wants to wait.
"If I say I need one less bartender and two less servers on a Friday night, then the tables are going to wait longer, and getting dishes picked up and getting drinks out to people are going to suffer," said Dobski. "There is only so much you can do without hurting your customer. as far as service and that."
Prices on the menu might have to be adjusted to stay competitive, he said. Food costs also have risen because of a shortage of beef and other products. "We look at our full-menu restaurants that we are competing with and just make sure our prices are competitive with everybody else's," he said.
Dobski had about 130 non-salaried employees before Pritzker banned indoor dining in mid-March. Some decided to go back to school, get other jobs or get out of the restaurant industry altogether, he said. About 95 remain, with the minimum wage increase benefiting about 40% of them.
"All of the servers will get a bump from $5.55," said Dobski. "Everybody else, for the most part, was already getting $10.50, $12, $13 (an hour) in the kitchen."
His restaurant seats about 260 patrons in four dining rooms. Indoor seating during phase four of the governor's reopening plan, which started on Friday, will be at a reduced capacity because of social distancing requirements.
"Hopefully, we get our economy back and get people back to work," Dobski said. "These families, and not just the owners of these businesses, need to get back on track financially."
Higher education and government
For colleges, universities and government bodies, the coronavirus pandemic has spurred operational changes that might change how they're affected by the minimum wage increase.
Bloomington and Normal both have reduced the number of seasonal employees because of program and facility changes related to the pandemic. City leaders said the communities were prepared for the increase and hadn't planned to reduce services — but in some cases, it became a moot point.
Bloomington this year has about 140 seasonal employees, compared to roughly 330 last June, city Communication Manager Nora Dukowitz said. Most work for the city's parks department in various capacities, and all were already paid at least $10 an hour already, she said.
"I don't anticipate any diminished services this summer due to the minimum wage," Dukowitz said. "I would say the number of employees being lower is to do with facility and program adjustments due to COVID more than anything."
Normal City Manager Pam Reece said the town had budgeted for the minimum wage increase in all fiscal years, so there were no planned decreases in services provided by those employees.
In a typical year, she said, the effect of the minimum wage increase to $10 an hour would have amounted to roughly $72,000. All of the employees making minimum wage are part-time workers and most were seasonal positions. They work in the parks and recreation department's aquatics, golf, youth, teen, adult, before and after school programs; cultural arts; facilities management; and the Normal Public Library.
"However, with the onset of COVID, the town has cut significantly part-time and seasonal positions," Reece said, "since many of those provided services such as pools, before and after school and other parks programs have been canceled or modified."
Illinois State University leaders expect the minimum wage increases to have an impact of $1.1 million in fiscal year 2021, spokesman Eric Jome said. That projected figure includes both the increase to $10 on July 1 and to $11 on Jan. 1, he said.
At Illinois Wesleyan University, the increase to $10 will increase the student payroll expense by about $90,000, according to spokesman John Twork. Student workers are the only university employees affected by the July 1 increase, he said.
IWU does not anticipate any job losses because of the minimum wage increase at this time.
"We hope to minimize the ongoing minimum wage impact by continuing to examine all expenses at the university," Twork said.
Heartland Community College anticipated the minimum wage increases for fiscal year 2021 would have a budgetary impact of more than $107,000.
However, spokesman Steve Fast said, "That number may be modified due to the impact of COVID-19 with the potential of fewer numbers of students working."
The college does not anticipate cutting any positions because of the minimum wage increase but, "we may have fewer actual positions to fill due to the COVID-19 related operations we have over the summer and anticipate in the fall," said Fast.
Working to keep up
While retail and restaurant business owners are working to adjust, nonprofits and government-supported organizations face different obstacles. Even for those already paying more than the minimum, there are questions about how to keep up and retain employees in a more competitive wage environment.
Marcfirst, which provides programs for people with disabilities in McLean County, already was paying above minimum wage. The organization has more than 140 full-time and part-time employees, and its direct support professionals, who work directly with clients, start at $11 an hour.
But with low state reimbursements, increased wages will be difficult to maintain, said CEO Brian Wipperman. He expects increased reimbursements to account for higher wages, but doesn't know when that might happen.
Even if it doesn't occur quickly, he said, Marcfirst will not let any employees go.
"Because we're above the minimum wage already, we've not under that tight of a window," Wipperman said. "But as I look to 2025, how can I make sure we've above $15 (an hour)? ... Our DSPs and other front-line staff are essential."
As other businesses increase their minimum wage, recruiting becomes more difficult for Marcfirst, Wipperman said. Fundraising and searching for grants has become even more important but some fundraising events were canceled because of COVID-19 shelter-at-home guidelines, he said.
Mendy Smith, vice president, Central Region for Children's Home & Aid, said the organization supports the increase and is committed to market-based pay for employees. Higher wages allow staff and clients to access resources they need, she said.
"COVID-19 has caused most agencies to look closely at their budgets," Smith said, "so with that in mind, we are making the necessary adjustments to make sure our colleagues are not negatively impacted nor our doors close when families need us most."
As a nonprofit, she said, the organization faces constraints that other companies don't because 85% of its funding comes from government contracts that rarely increase each year.
"As such, we have to find ways to cover these pay increases," she said.
Editor's note: This story has been updated with Mendy Smith's new title.
---
How much do Central Illinois city managers earn? 
Contact Paul Swiech at 309-820-3275. Follow him on Twitter: @pg_swiech.
Get Government & Politics updates in your inbox!
Stay up-to-date on the latest in local and national government and political topics with our newsletter.