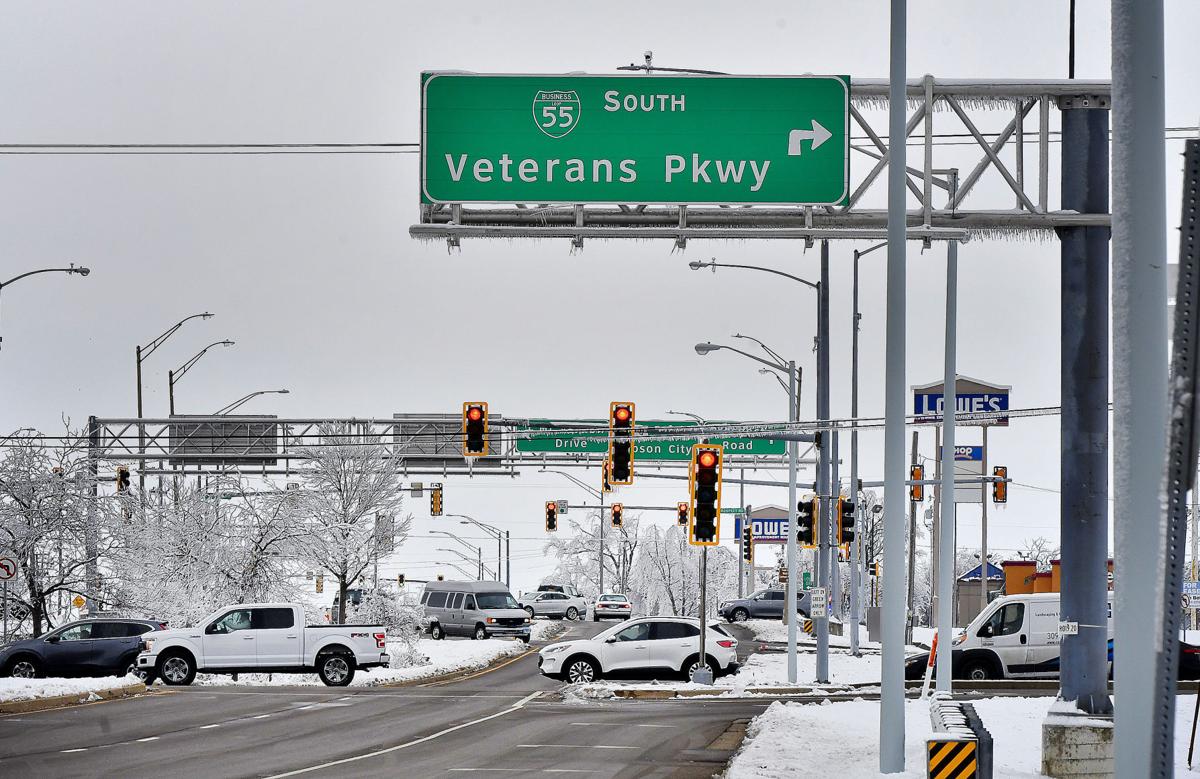 Seth Johnson, project manager for Quigg Engineering, said because this intersection is actually made up of five intersections, when additional routes for turns are considered, and the amount of signage could contribute to the high frequency of crashes.
"Each individual intersection operate fairly well, but if you're viewing it as a driver, you're going through two or three of these intersections, whereas in other locations you might only go through one," he said. "So you might not be delayed a lot at each of the individual intersections, but for some of those movements you're getting delayed multiple times and it adds up."
Traffic and intersection improvement feasibility studies indicate from 2013 to 2017, 160 crashes occurred at this intersection with 50% of those being rear-end crashes; 31% of crashes involved personal injury to some degree, said Jake Hohl, project manager for Wight & Company.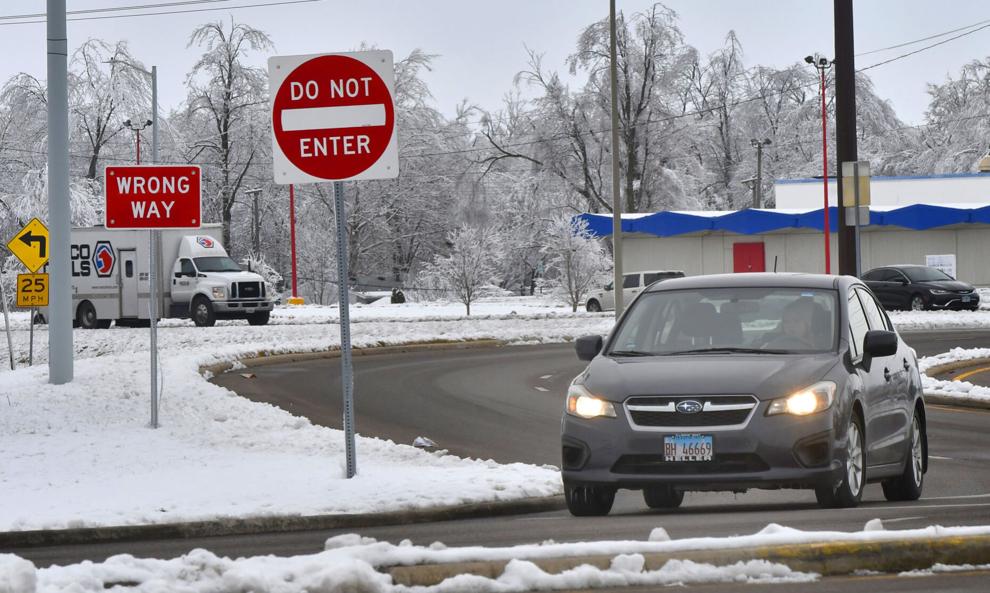 Eight ideas were presented, including leaving the existing intersection as is. Four of the options include the construction of a bridge. The bridges would allow for through traffic to continue on one of the roads, the left turns to be isolated or other traffic separations.
One option combines a roundabout for Empire's traffic and continuous flow for Veterans'.
Residents were invited to ask questions during this meetings. In a poll at the end of the first session, 31% said they preferred the single-point urban interchange option, which lifts Veterans onto a bridge when it crosses Empire.
Excluding the option to leave the existing intersection, the estimated cost of the projects range from $11.1 million for the "throughabout" option to $51.2 million for the "diverging diamond," which includes a bridge that puts Empire over Veterans.
The plans and recordings of the presentation will be available Friday on veteransparkwayoutreach.com, where residents can give feedback until Feb. 15.
Some short-term modifications have been made in recent years in an effort to address safety, including replaced pavement markings , restriped crosswalks and replaced guardrails. Despite these changes, the intersection still had the highest potential for safety improvement in IDOT District 5, Hohl said.
In 2019, the intersection topped the list with the most crashes in Bloomington (18), a ranking it has held for the past five consecutive years. Figures for 2020 are not yet available.
Several residents who submitted questions during the meeting asked about the proposed walking and bike path that would be aligned with Route 9.
The intersection currently has no pedestrian crosswalks and in 2018 and 2019, at least two fatal crashes involved pedestrians. In each of the redesigns presented, a multi-use pathway was included separate from the roadway.
---
IDOT's seven possible alternatives to the intersection at Veterans Parkway, Empire Street
Photos: Top 10 most dangerous intersections in Bloomington-Normal