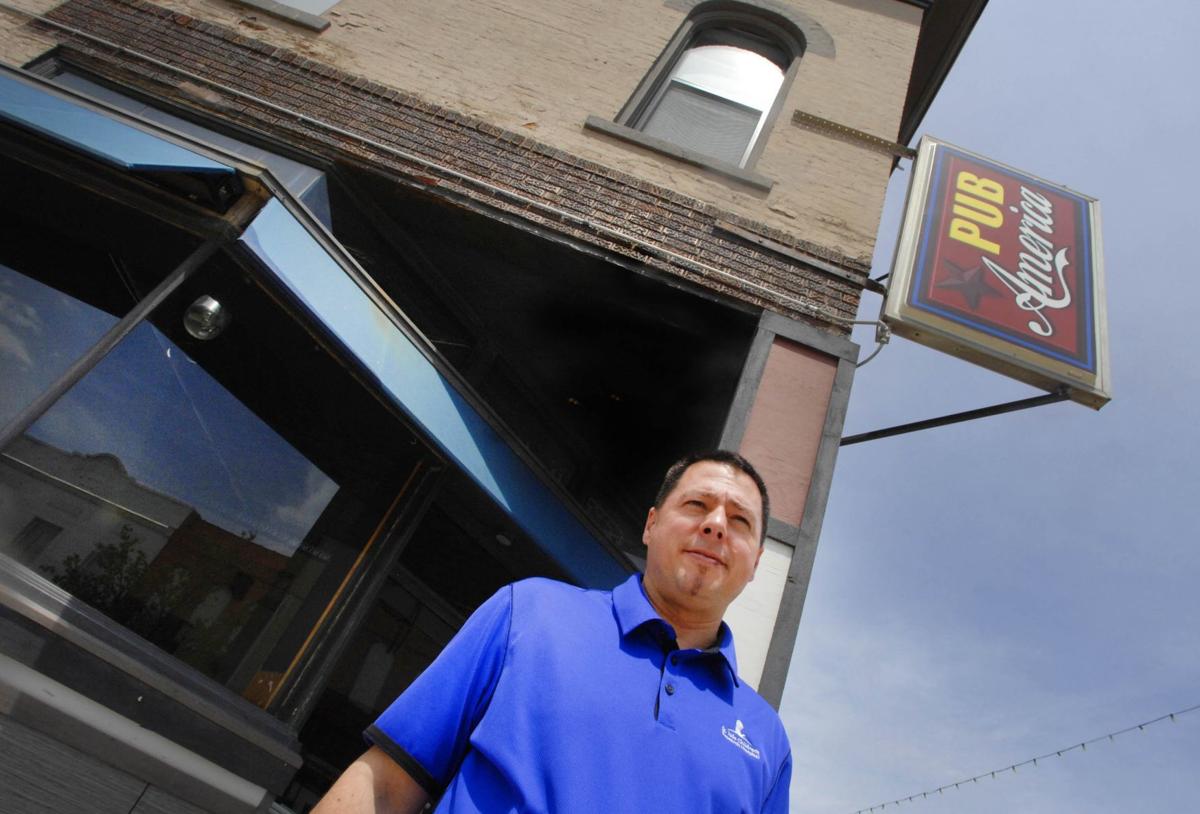 BLOOMINGTON — The Bloomington Liquor Commission on Tuesday recommended the City Council approve liquor license requests from three new establishments.
The licenses are for a smokehouse-type pub in downtown Bloomington; a restaurant and bar featuring pizza, sandwiches and other American cuisine at the former Hooters restaurant; and a small fine-dining restaurant promising to offer unique appetizers and desserts.
The City Council is expected to consider the license requests at its Sept. 9 meeting.
Brass Pig Smoke & Ale House
The commission's recommendation was unanimous.
Breathe
Owner Kelly Thoennes plans to open a fine-dining restaurant she describes as a "place to relax in an elegant-Zen atmosphere ... a place where you can 'breathe.'"
Thoennes hopes to open Breathe at 1804 S. Hershey Road in September.
"I had a personal chef business before, and this it taking it to the next step," she said.
You have free articles remaining.
She requested a restaurant-type license to serve all types of alcohol, including on Sundays.
The commission's recommendation was unanimous.
JP's Wheel & Ale House
Gary Biddle plans to open in October JP's Wheel & Ale House at 409 N. Hershey Road, which was previously the site of Hooters.
Commissioner Jim Jordan said if that were the aim, Biddle should apply for a restaurant-type liquor license instead of as a tavern. The licenses differ in terms of the ratio of alcohol and non-alcohol revenue sources.
"Taverns tend to promote alcohol and gaming," said Jordan, while also noting Dr. McKay's revenue from video gambling machines "exceeds most every business in town on video gaming."
Jordon cast a 'no' vote while Mayor Tari Renner and the third commissioner, Lindsey Powell, were in favor of the tavern license.
Renner said the City Council "is still wrestling with" whether to extend or lift a moratorium on adding any new video gambling machines that expires Sept. 1. It will discuss the topic further at its Aug. 19 work session, followed by a possible vote on Aug. 26.
In other action, the following businesses were each fined $600 for a first-time sale of alcohol to a minor: Fiesta Ranchera, 1041 JC Parkway; Olive Garden Italian Restaurant, 1701 E. Empire St.; Western Tap, 1301 N. Western Ave.; and Eric's Too, 921 Maple Hill Road.
The Shell gas station at 2401 E. Oakland Ave. was fined $600 for failure to pay city motor fuel taxes for the month of May. PMS Shell Inc. has paid the $8,300 in taxes owed, said Greg Moredock, deputy city corporation counsel .
A request by Eric Too's to serve alcohol in an outdoor beer garden, along with a complaint and citation filed against Grand Cafe Express, 2205 E. Oakland Ave., for failure to pay city food and beverage taxes for the months of April, May and June were postponed until the commission's September meeting. Back taxes totaling $4,838 have been paid by Grand Cafe Express, city officials said Wednesday 
Contact Maria Nagle at (309) 820-3244. Follow her on Twitter: @Pg_Nagle