NORMAL — Only one of the seven candidates running for four Bloomington City Council seats expressed support for doubling the city's local motor fuel tax from 4 cents to 8 cents per gallon.
"I would rather look at other ways, but we are in dire need of repairing our roads and sidewalks," said Georgene Chissell. "We must do more than the minimum, and to do that we need to increase the fuel tax at this time."
She and Donna Boelen are vying to fill the Ward 2 seat held by Alderman David Sage, who is not running in the April 2 election.
The seven were asked about their stance on the proposed gas tax hike during a candidates forum Tuesday night hosted by WGLT and the League of Women Voters of McLean County at Illinois State University's Alumni Center in Normal.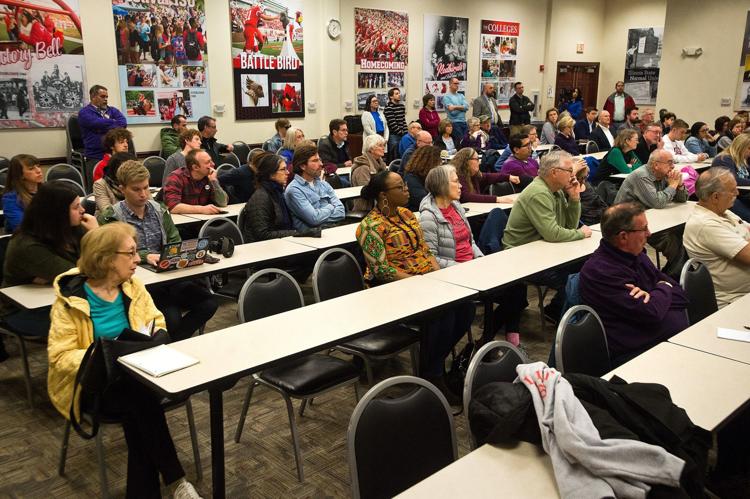 Meanwhile, Bloomington City Manager Tim Gleason is waiting until Thursday to see if has the support of a majority of the current aldermen before deciding whether to place the gas tax hike on the agenda for Monday's council meeting.
The council also will consider Monday night whether to impose a new $500 annual fee on each video gambling machine, which is $300 higher than Normal's fee.
The city needs to find funds within the budget for street repairs, said Crabill, adding sources could include tapping some of the projected $20 million in reserves from the fiscal 2019 budget and reducing the city's annual funding for public safety pensions from 100 percent to the state-mandated 90 percent level.
"The City Council has neglected maintenance for too long," said Crabill. "In 2000 the funding (for roads) was zero, and it didn't even exceed more than a million (dollars a year) until 2005."
Boelen and Frank said they do not favor a gas tax hike because they oppose raising taxes and fees. They agreed with Crabill that the funding for streets should come from the city's general fund, which it did prior to the council approving the current 4-cent local motor fuel tax in 2014.
Carrillo said she sees the gas tax as "regressive in nature, which means that it disproportionately impacts low-income people in our community."
You have free articles remaining.
She added: "In terms of how we fund (streets and infrastructure) I am a proponent of expanding the sales tax to include luxury items and luxury services like limos, tanning salons, landscaping."
Schmidt, who has served on the council since 1999, did not say where she stands on the issue, but she has been reaching out to see what her constituents want. 
All of those Schmidt has heard from want the streets and sidewalks to be in better shape, "but 10 to 15 percent of them are willing to go along with gas tax increase," said Schmidt, adding that she also has heard concerns about the impact of the tax on lower-income residents.
"Other questions to consider is whether or not a fuel tax is obsolete given an increase in fuel-efficient cars and development of new technology," said Emig.
Emig also expressed concern about how to coordinate with Normal when there seems to be a lack of support to raise its gas tax in parity with Bloomington.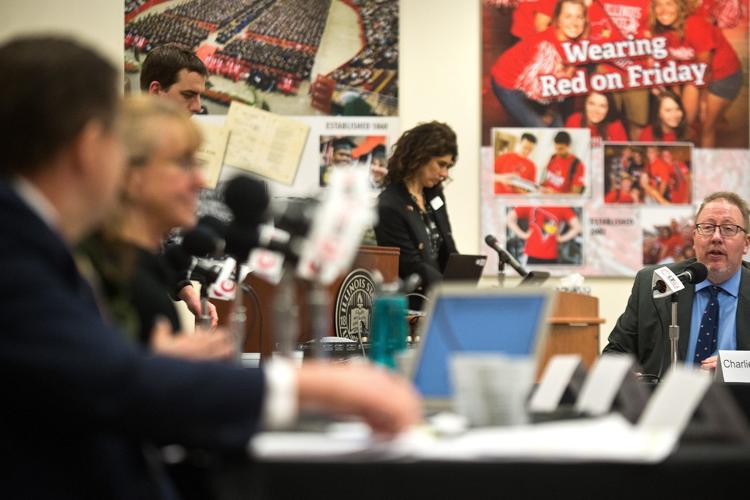 In straw polls in February 2018, a majority of the Bloomington council, including Schmidt, rejected both measures. Schmidt did vote for the gas tax in 2014.
None of the Bloomington candidates expressed support for imposing the $500 video gambling fee. Emig, Carrillo and Schmidt said they needed more information about how that money would be used.
Crabill said he was in favor of lifting a moratorium banning any new video gambling machines in the city. 
---
Photos: Meet the candidates for Bloomington City Council