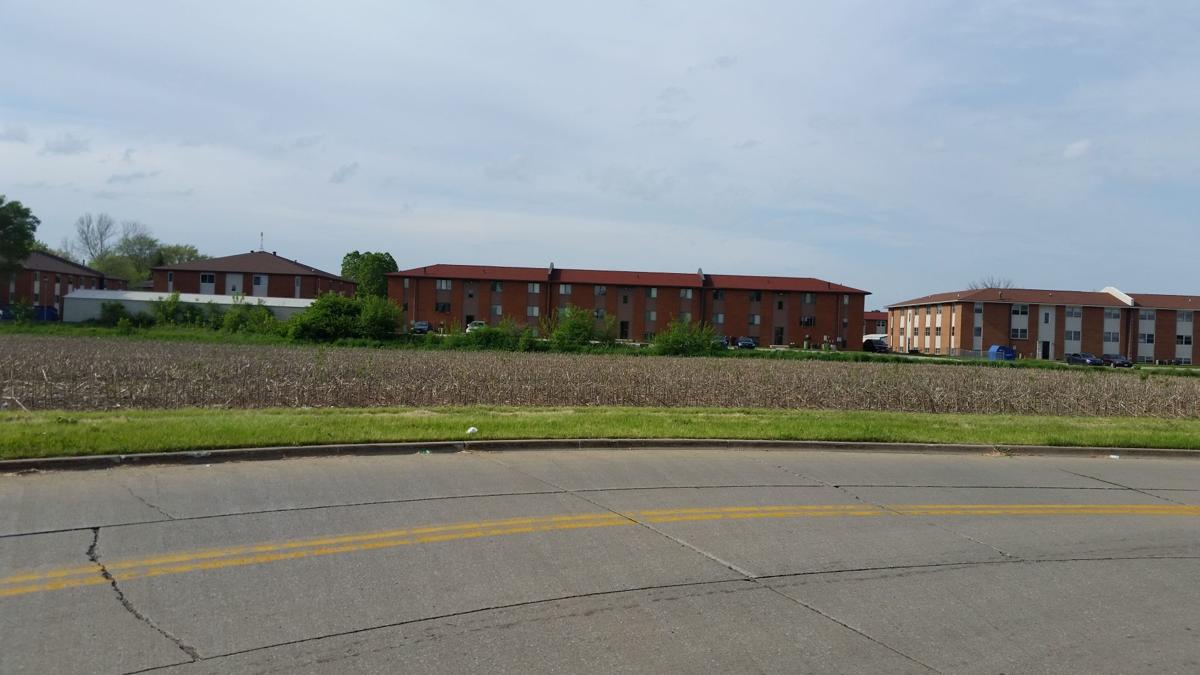 BLOOMINGTON — Developers of  Lincoln Lofts, a proposed affordable housing complex on a vacant lot near the Four Seasons Health Club, are getting state low-income housing tax credits to help offset construction costs.
MVAH Holding LLC, St. Mary Development Corp. and Bloomington Housing Authority (BHA) are sponsoring the new construction of 56 apartments in a four-story building for income-eligible families at 2220 E. Lincoln St.
"I know it has been in the works for many months," said Mayor Tari Renner. "It is certainly is an important affordable housing project for the entire community.
"It's a lot that has been vacant for a very long time ... and, obviously there will be positive spillover benefits in going from an empty lot to one where people are living," added Renner. "It's also consistent with our comprehensive plan that focuses on infill development rather than sprawl."
Development cost, including land acquisition, is estimated to total $17.9 million, said BHA Executive Director Jeremy Hayes.
To offset development costs, the developers secured $1.4 million in low-income housing tax credits (LIHTC) through the Illinois Housing Development Authority (IHDA). The tax credits are expected to generate $12.7 in equity for the development, said IHDA spokesman Andrew Field.
The savings in underwriting are passed onto the renter in the form of below-market rents that must remain affordable for a minimum of 30 years. 
The complex will offer eight one-bedroom, 20 two-bedroom and 28 three-bedroom apartments at affordable and below-market rent rates.
"Of the 56 units, all will be affordable, with 41 set side for 60 percent Area Median Income (AMI) and below, and the remaining 15 for those 30 percent of AMI or below," said IHDA spokesman Andrew Field.
At 60 percent of the federally-calculated AMI of $91,600 for McLean County in 2019, the maximum income for a  family of four would be $54,960 to be eligible for the below-market-value rental units, said Hayes. The 60 percent income figure is adjusted up or down according to household size.
BHA also will provide federal project-based vouchers to subsidize rents for 17 of the apartments based on the tenants' income, he added.
"The reason why IHDA encourages projects to incorporate additional housing affordability measures like vouchers is because it then does make it affordable to that lowest income tier of renters," said Hayes.
MVAH was formed last year when Dayton, Ohio-based Miller-Valentine Group sold off its affordable housing division. St. Mary's is a separate company that has a long history of working with Miller-Valentine, said Hayes. 
The project is in the early stage of development, said Hayes.
"You can imagine with funding sources like tax credits there is quite a bit of work that has to take place in the planning phase," said Hayes.
The project also is subject to obtaining city building permits, said city planner Katie Simpson. The city also would have to approve any zoning variances that that city staff might deem necessary after reviewing the building plans, she added.
Contact Maria Nagle at (309) 820-3244. Follow her on Twitter: @Pg_Nagle