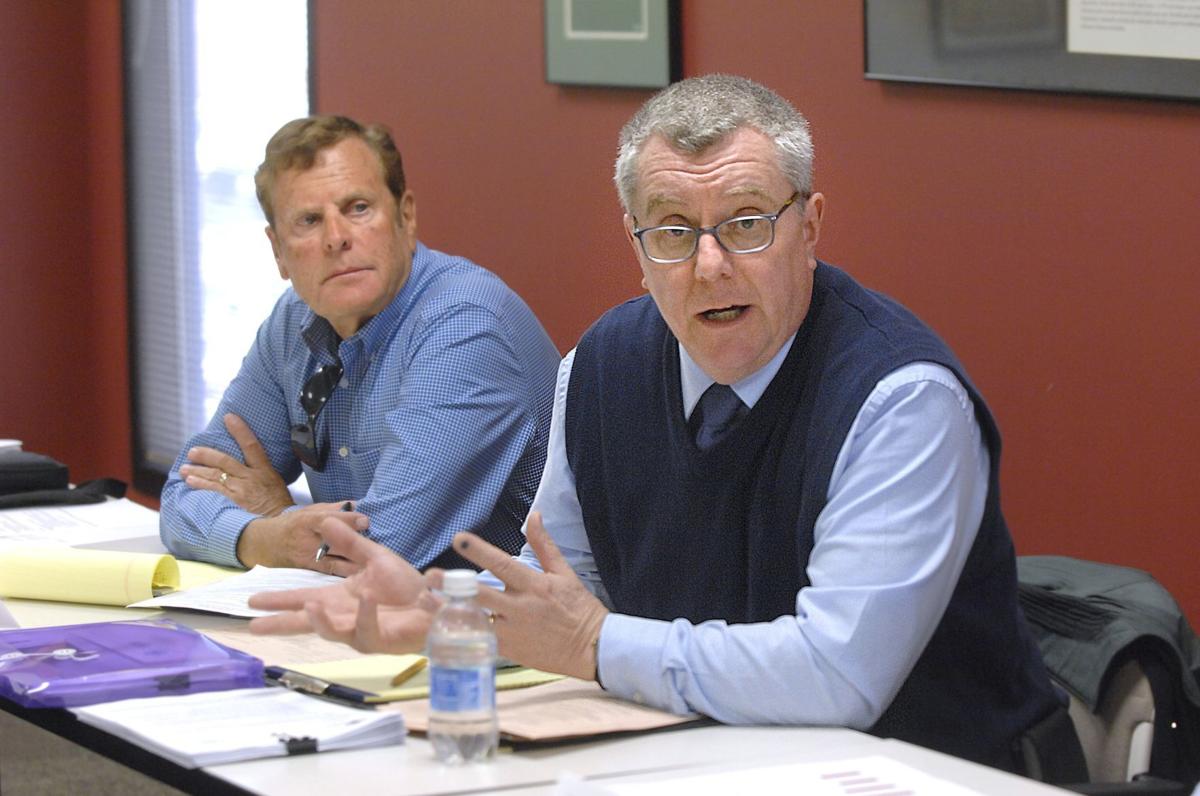 BLOOMINGTON — The McLean County Board of Health on Wednesday night approved 2020 funding for adult psychiatric services for the McLean County Center for Human Services (CHS) but not before warning CHS not to reduce its number of clients.
The program serves 670 people, Barr said.
"We clearly appreciate the Board of Health's continued confidence in our program," Barr said after the meeting. "The most important thing is our clients will continue to receive the psychiatric care they need."
The health board had considered splitting the $400,000 between CHS and Chestnut Health Systems. But both agencies indicated that would hurt continuity of care and Barr said CHS would then need to transfer 105 clients to Chestnut on Jan. 1, board member Cory Tello reported.
Chestnut said it would respectfully withdraw its proposal if the funds were split.
So the board voted to again allocate all of the money to CHS but to include in the contract that CHS continue to accept new referrals who are assessed as an imminent danger to themselves or others.
Board member Hannah Eisner noted that CHS wasn't being held to a specific number of clients. She voted for the funding with "a strong statement" that CHS maintain its current caseload "so we're not giving more money for less clients."
Barr said after the meeting: "We would continue providing care for our 670 clients and we would continue to take new clients at imminent danger to themselves or others but we couldn't agree to an arbitrary number."
Amy Hancock, health department behavioral health program manager, said CHS has budgeted nearly $1.2 million for the program and $338,000 of that is coming from CHS reserves.
The board also approved $75,000 to help fund The Baby Fold Healthy Start program but did not approve $20,000 for The Baby Fold for intensive family support services. Instead, that money will be allocated later for the Embedded School/Community-Based Intervention program.
In other business, the board had a lengthy closed session to discuss its search for a new health department administrator. Tammy Brooks has been interim administrator since Camille Rodriguez became county administrator in June.
"I do anticipate bringing a recommendation (for a new administrator) to the board at its December (11) meeting, health board President Judy Buchanan said.
Contact Paul Swiech at 309-820-3275. Follow him on Twitter: @pg_swiech.
Get Government & Politics updates in your inbox!
Stay up-to-date on the latest in local and national government and political topics with our newsletter.