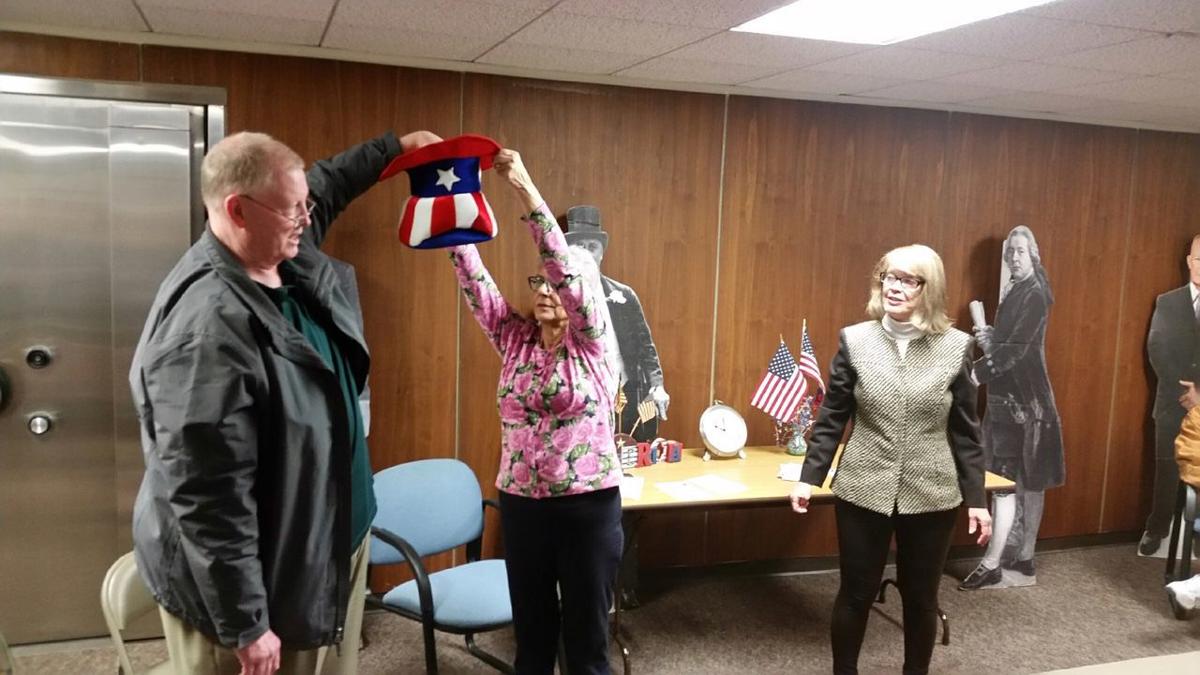 BLOOMINGTON — With Democrats and Republicans viewing, ballot positions were determined by lottery on Tuesday for three contested races for the March 17 primary.
The order of names on the ballot is determined by the order in which candidates file.
But when more than one candidate files for the same position and with the same political party before 8 a.m. on the first day to file for a contested seat, a ballot placement lottery is necessary to determine whose name is first on the ballot, McLean County Clerk Kathy Michael explained.
You have free articles remaining.
Before the lottery outside the county clerk's office in the Government Center,  Michael showed people viewing the lottery that the sheets of paper on which candidates' names were printed were the same size so the person pulling the sheets would have no idea whose names he was pulling.
With Director of Elections Denise Cesario holding up an American flag hat, longtime election judge Robert LaPorte pulled the names in three separate lotteries.
On the Democratic ballot for precinct committee person for city of Bloomington Precinct 12, Matthew Anthony Watchinski's name will be first, followed by Russo.
Contact Paul Swiech at 309-820-3275. Follow him on Twitter: @pg_swiech.