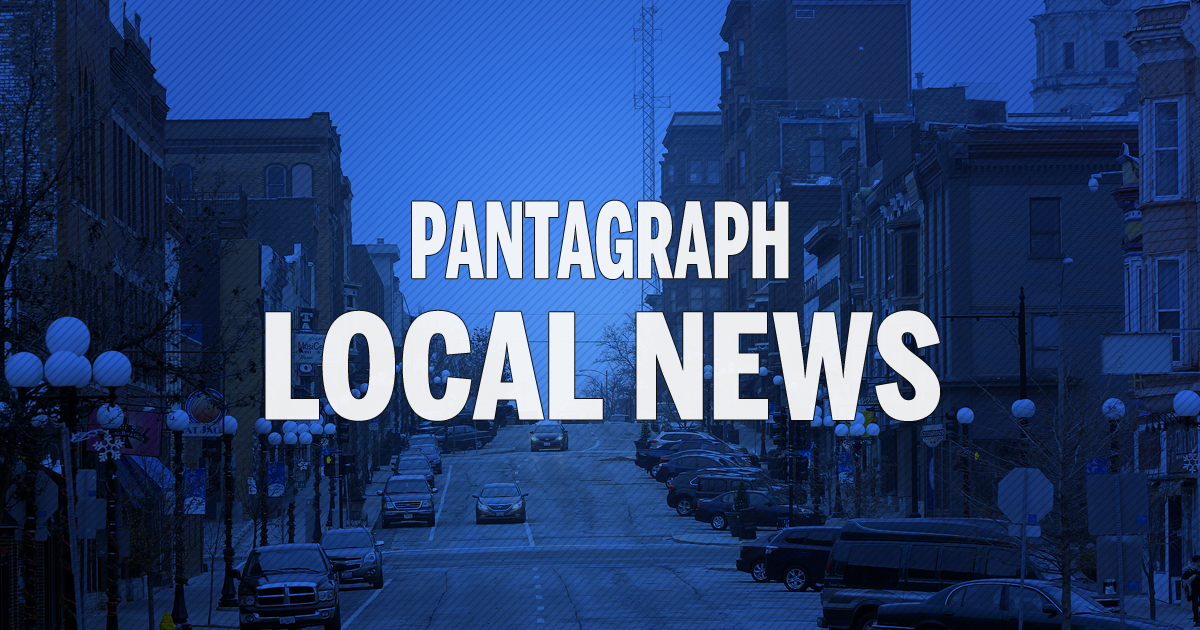 BLOOMINGTON — Across more than a dozen races, McLean County political leaders will try to answer the same question in 2020: was 2018 a fluke or the start of something new?
After netting two County Board seats and vying for a countywide office for the first time in a decade, local Democrats are aiming higher, but Republicans are confident about their ability to defend offices they've historically dominated, and Libertarians continue to push for their first win in county elections.
"It used to be if you wanted to have a voice in McLean County, you voted in Republican primaries, but this area may not be as impenetrable as was thought for decades," said Bob Bradley, professor emeritus of political science at Illinois State University. "This area is being used statewide as a model of how to turn things around."
For Democrats, the model has been pretty simple, said party chair Erik Rankin: find as many candidates for as many offices as possible, work hard, raise money and trust that the work will pay off.
"We've got a lot of history working against us — I think we've only had one countywide elected Democrat since the FDR administration — so even getting a single victory would be amazing for the Democratic party," Rankin said. "But I feel in my heart we can pull off all three."
"We've had a full two years to prepare. We didn't have the headquarters we do this time. We've raised record amounts of money, and the vast majority of that has been brought in locally," said Rankin. "2020 is going to be a better showing for us. We're going to flip the county board."
Connie Beard, chair of the McLean County Republican Party, sees 2018 as a harbinger only in the tricks Democrats will try to win. She said those won't land locally, naming Democrat Nikita Richards' failed bid for county clerk as an example.
"That race was a prime example of attacks being done not based in truth or fact and never recanted," said Beard. "There are a lot of very intelligent people working together to build this community who don't like the divisiveness they're seeing. I don't believe our voters want Chicago politics."
Instead, Beard said, the GOP will hold onto the county board and support its countywide candidates by citing their track record of maintaining low taxes and high-quality services.
"We do continue to work on fundraising. We don't have Chicago unions and billionaires in our back pocket, but we've got a lot of great people in the state giving us advice on how to do it better," she said. "Our main focus is down to the people, organizing our volunteers and being the legs for our candidates."
After putting forward seven candidates for county board and one countywide in 2018, Libertarians plan to focus their fire in 2020, said McLean County chair Steve Suess. That means running only three or four candidates but devoting more resources to each campaign.
"We wanted to run as many candidates as possible because it was our first time with ballot access. We wanted to prove that given the opportunity there are Libertarians who want to run, and we did that," he said. "But we stretched ourselves a little too thin."
Libertarians plan to also run a candidate for auditor, an office Suess said the party wants to eliminate. The field is already crowded, with incumbent Republican Michelle Anderson, primary challenger Trisha Malott and Democrat Rob Fazzini vying for the job.
Beard, Rankin and Suess agreed on two things: competition is good, and turnout could be huge. Paul Shannon, executive director of the Bloomington Election Commission, estimated 85 percent of voters could go to the polls.
"Up and down that ballot there's going to be choice. Finally, as a county, we're moving away from coronations," said Rankin.
"I believe in choice. I always have believed in choice," said Beard. "That's fundamental to American democracy."
Contact Derek Beigh at (309) 820-3234. Follow him on Twitter: @pg_beigh
Get Government & Politics updates in your inbox!
Stay up-to-date on the latest in local and national government and political topics with our newsletter.