NORMAL — Uptown Normal's railroad underpass is finally back on track.
The long-delayed underground connector from Uptown Station to points south of Union Pacific's tracks there will get a $13 million federal grant, officials announced Wednesday — short of $16 million the town requested, but enough to kickstart the project for completion as soon as 2022.
"We're incredibly happy that out of an incredibly competitive grant system we were awarded. ... We've got a lot of internal work to do now," said Normal Mayor Chris Koos. "People think of this as a place people can walk down a flight of stairs under the railroad tracks and come out, but it's much more."
Koos said the town will now begin final design work for the underpass, to take a year and a half, with a year-long construction process to follow. The town may look for additional state funding to get the project done.
The grant comes from the U.S. Department of Transportation's BUILD — Better Utilizing Investments to Leverage Development — program, which Koos noted is "specifically for innovative projects that solve problems and drive economic development."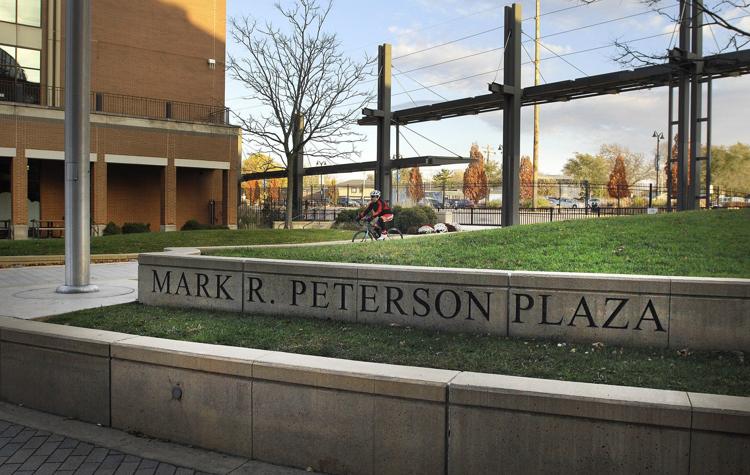 "We've heard from people who wanted to live in uptown but couldn't afford the class A apartment space we have now. ... This could be a mix of market-rate and subsidized housing, more accessible housing," he said. "We'd like to see an urban grocery store. ... As residential density increases, there'll be a need for that amenity."
He noted the underpass will also help those getting to Uptown Station's south platform, which became active in 2018.
Koos thanked U.S. Sens. Dick Durbin and Tammy Duckworth and U.S. Reps. Darin LaHood and Rodney Davis for their work securing the money. He said McLean County officials lobbying for the underpass during their annual "One Voice" trips to Washington, D.C., also helped.
"We had a mix of government, education, business and banking community people who came to Washington two or three times and collectively said, 'This is an important project for our community,'" said Koos. "The offices of those four elected officials worked together hand-in-hand to move this forward with the Department of Transportation. I think that sent a strong message."
Davis said the grant "is a huge win not only for the development of uptown Normal, but for the citizens of Normal." LaHood called it "extraordinary news for the town of Normal, the local economy, and the future of infrastructure in McLean County."
Eric Jome, director of media relations for Illinois State University, said the underpass could improve pedestrian safety, including for students.
"An investment in infrastructure always leads to more economic development," said Bloomington-Normal Economic Development Council CEO Patrick Hoban.
Maria Nagle contributed to this report.
Contact Derek Beigh at (309) 820-3234. Follow him on Twitter: @pg_beigh