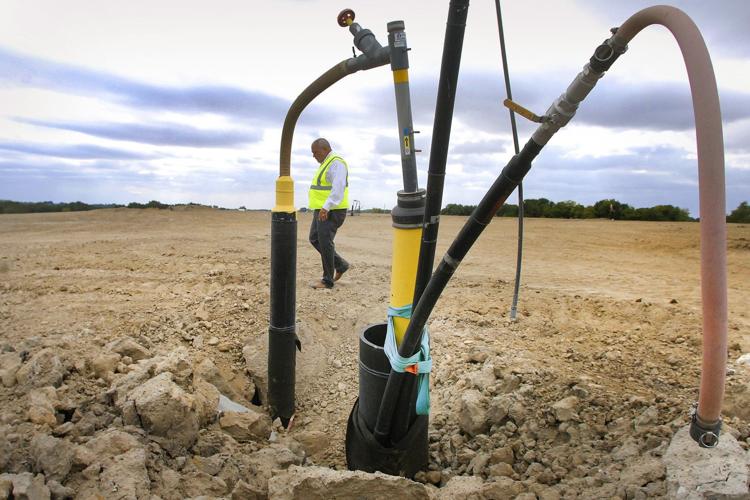 Though the McLean County Landfill closes Sunday at 2105 W. Oakland Ave. in Bloomington, the nearby transfer station will remain open, allowing waste company and landfill owner Republic Services to continue accepting trash there and simply rerouting it to the Livingston County Landfill, which it also owns.
"The average citizen putting trash on the curb is really not going to notice anything. The trash is still going to be loaded in the same truck and come here first," said Republic Services General Manager Dan Winters. "Pontiac is a much larger site, so costs can be distributed there in a more efficient way." 
The city of Bloomington and the town of Normal will continue to pay the same rates, about $50 per ton, to take garbage to the transfer station under a contract that expires in 2021. Winters said it's hard to predict what will happen in the next contract.
EAC Executive Director Michael Brown said Bloomington, Normal and the county will split the burden by population.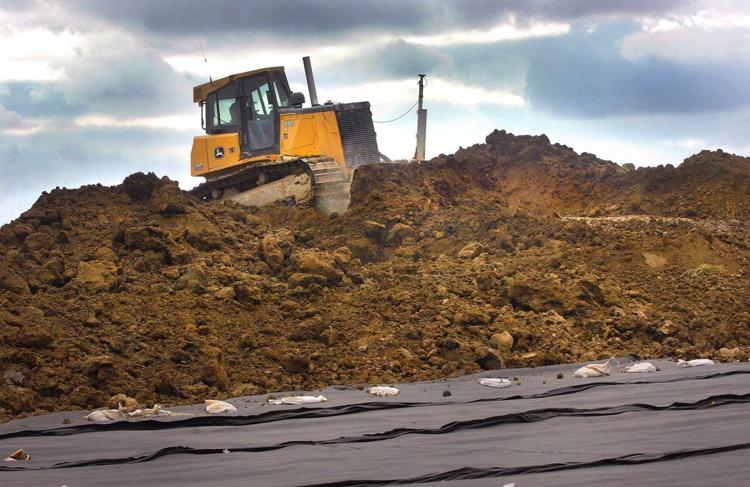 Winters said the abandoned landfill site is unlikely to become anything other than green space in the future because it's relatively small — 43.2 acres of landfill space and 73.6 acres including a surrounding buffer zone — and can never serve as farmland again.
The landfill is in a sparsely populated part of southwest Bloomington outside the city limits.
"Some places use them for golf courses or parks," Bloomington Public Works Director Jim Karch said previously. "Much of it is depending on the location of the site and the topography. … We're not aware of the same type of potential some communities are able to utilize a landfill for."
Republic Services already has published a detailed plan for the site's next 30 years as it's covered and then maintained. Winters noted the trash will be "completely enveloped" in a synthetic lining with a foot of clay and a 3-foot "vegetative layer" on the outside. That process is mostly complete. 
"Post-closure is 30 years of monitoring ground water, gas and storm water. A 'vegetative layer' will be put on top and maintained with a type of landfill seed that will be mowed and maintained," said Winters. "Any erosion, gullies that arise during precipitation, will be maintained."
Winters said Republic Services also will continue to flare methane at the site, burning it off. Some may be collected and sold to nearby businesses.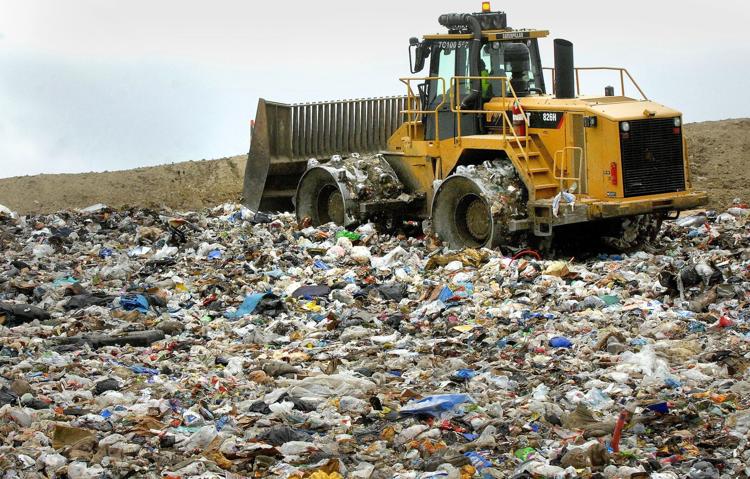 Brown said McLean County has spent the last decade preparing to be a "community without a landfill," including developing a new 20-year solid waste plan this spring.
"It is nice to finally be at the closure as opposed to constantly anticipating it," said Brown. "Even though capacity is high in Central Illinois (for landfills), still there's so many variables. Do we really want to be putting as much financial resources into landfilling when we do increasingly have alternate options?"
For the 460-acre Livingston County Landfill, at 14206 E. 2100N Road, Pontiac, accepting the added garbage isn't expected to create any issues, said Republic Services Environmental Manager Eric Dippon.
That landfill took in about 3.45 million tons of garbage in 2017, including from the Chicago area, versus about 300,000 tons sent to the McLean County Landfill the same year. It had 71 million cubic yards of capacity as of Jan. 1 and would stay open another 21.6 years under current intake rates.
"I'm not aware of other significant (upcoming) changes, but the solid waste market is always changing," said Dippon. "I really don't see a situation where that would change drastically."
Brian Hughes, another environmental manager for Republic Services, noted changes in waste intake already have affected the closure of the McLean County Landfill, repeatedly bumping back the final date.
"Recycling's had an impact. Some volumes have been taken away competitively from the county and our landfill as part of the open market," he said. "We're always managing the waste stream better."