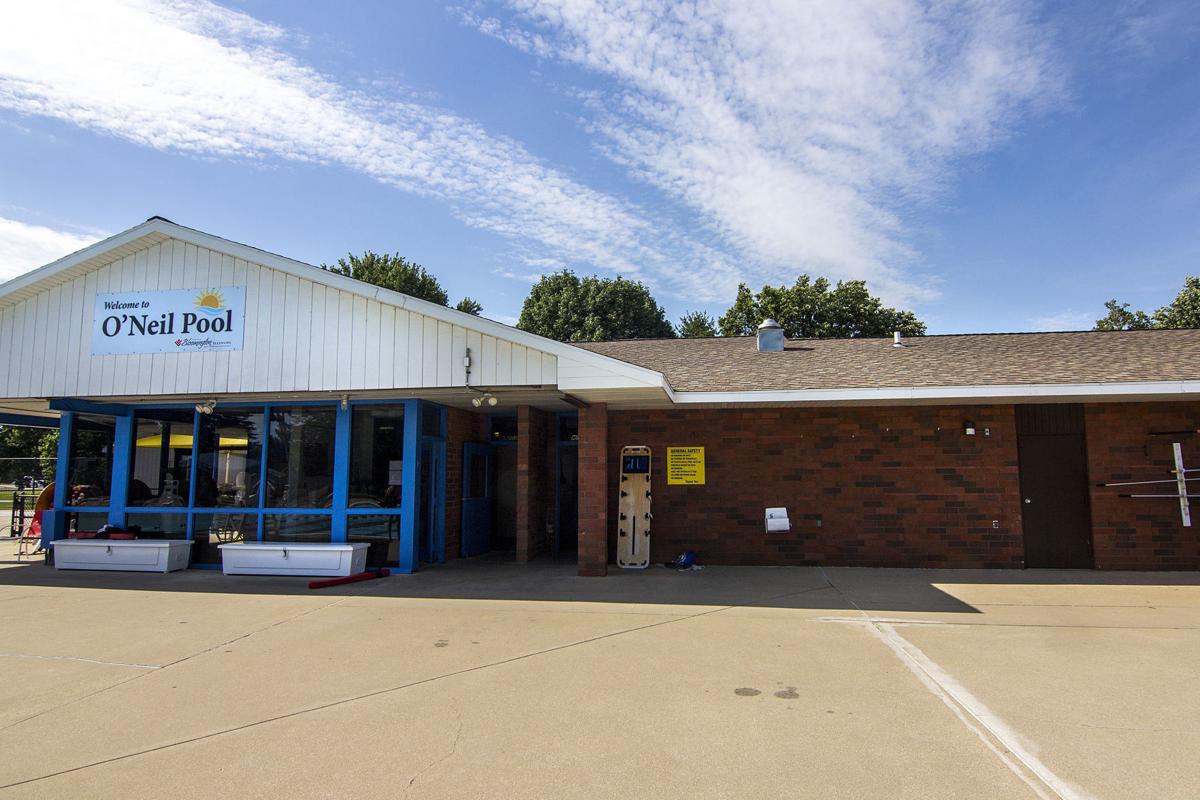 BLOOMINGTON — Bloomington and Normal officials have their sights on several ambitious projects after the General Assembly approved a $45 billion capital bill at the end of a wild legislative session Saturday.
"It has long outlived its usefulness. An aquatic center right by an interstate would be a regional draw, and it is in a lower income area that has had very few resources invested in it," said Mayor Tari Renner. "Those are all the reasons why it was considered to be a good possibility to get grant money." 
The project is among four that the city submitted to legislators who represent Bloomington after city officials learned in March that a capital bill was going to be part of the state budget, said City Manager Tim Gleason.
"We've heard a number of concerns about the quality of that road," said Normal City Manager Pam Reece of College. "With the future growth of Rivian and additional activity happening out there, this is a priority for us. This would positively impact that manufacturing area."
BLOOMINGTON — City Manager Tim Gleason, a former Pekin police officer, will now be in charge of hiring new police officers and firefighters fo…
The capital improvements plan includes three allotments for local grants: $2.1 billion to the Department of Commerce and Economic Opportunity for capital improvements, $736.5 million to the Illinois Department of Transportation for transportation-related projects and $428 million to the Illinois Environmental Protection Agency for wastewater and drinking water infrastructure.
The city also is seeking $3.5 million in state funds for economic development, opportunities, renovations, infrastructure and other improvements in downtown Bloomington, said Gleason.
A third request from the city was for $1.35 million to make the city's emergency operations center in the basement of the Bloomington water plant on Division Street functional. The operations center is different from the city's dispatch center in that it's where the mayor and the city's emergency teams would operate from if there is a disaster, said Gleason.
The city also wants to obtain through the state capital bill about $9.5 million to complete the extension of Hamilton Road between Bunn Street and Commerce Parkway, said Gleason.
If the city were to receive that amount from either the state or a federal Better Utilizing Investments to Leverage Development (BUILD) grant, it would free up the $8 million in state and federal funding that has already been collected for the Hamilton Road project for additional road work by McLean County, Normal and even possibly the city, said Gleason.
The town also is after $1.6 million to install a chlorine gas scrubber at its water treatment plant and $850,000 to restore Normal's oldest home, the Hewett House at 206 W. College Ave., which houses the Ecology Action Center.
Because there is "a lot to digest" in the state budget, Gleason, Deputy City Manager Billy Tyus and Finance Director Scott Rathbun will review it and then present what they think are its impacts when the City Council meets June 17, said Gleason.
"I'm glad to have a budget that looks like we're going to have some capital expenditures made that are sorely needed throughout the state," said Normal Mayor Chris Koos.
Contact Derek Beigh at (309) 820-3234. Follow him on Twitter: @pg_beigh
Get Government & Politics updates in your inbox!
Stay up-to-date on the latest in local and national government and political topics with our newsletter.