DWIGHT — A decision on a proposed federal immigrant detention center in Dwight still is two weeks away, but opponents of the facility are doing everything they can to persuade village officials to vote down the project.
ICA attorney Frank Cortina Jr. sent a letter to Village Administrator Kevin McNamara on Thursday to ask for the delay.
"Some unforeseen matters have arisen and I will be out of the country," he wrote. "Naturally, I should be present when action is taken on ICA's petitions and the Plan Commission recommendations."
Cortina said he and ICA representatives would be available at the March 11 meeting.
Officials say the $20 million facility, which would employ about 280 people  once in operation, would boost the local economy.
About 40 people attended Monday night's board meeting, and several spoke against the project. 
Constance Smart of Crete said her town on the southern edge of the Chicago suburbs in Will County discussed a similar project for a year before it was rejected.
You have free articles remaining.
"We learned that people lost jobs because they were improperly detained," she said. "It doesn't sound like the city has done their due diligence in learning about this."
Sonny Garcia of Bloomington said he hopes a better solution can be found, but the village can expect a long battle if it moves forward with the project.
"This is getting a lot of attention around the state," he said. "If you vote 'yes' for this, we are committed to fight this for the long haul. Dwight is a good community, but you are stuck between a rock and a hard place."
Tom Cullen, the president of the local ACLU of Central Illinois chapter, said: "We are hoping the people of Dwight will make the right and moral decision here. This is a liability issue and the ACLU opposes private prisons, and make no mistake: This is a prison."
Mary Hayes of Peoria told the council to look for other areas to invest.
"If i were you, I would put money into something other then something that is immoral where people are locked in cages," she said.
---
Photos: Dwight immigration detention center recommended
022019-blm-loc-4detention
022019-blm-loc-2detention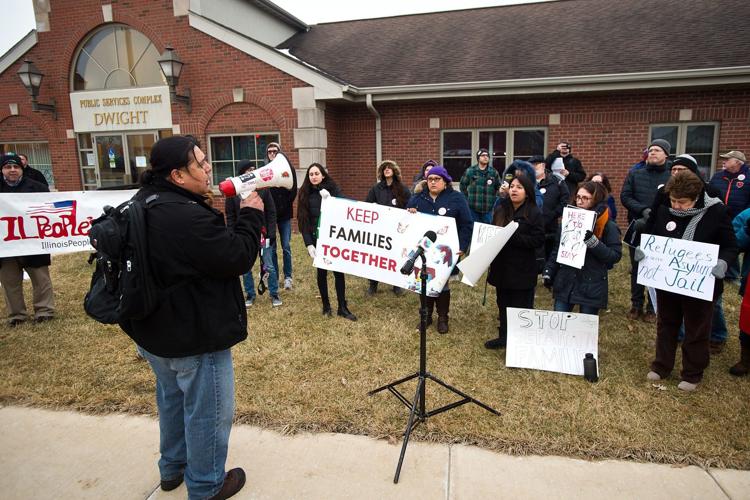 022019-blm-loc-5detention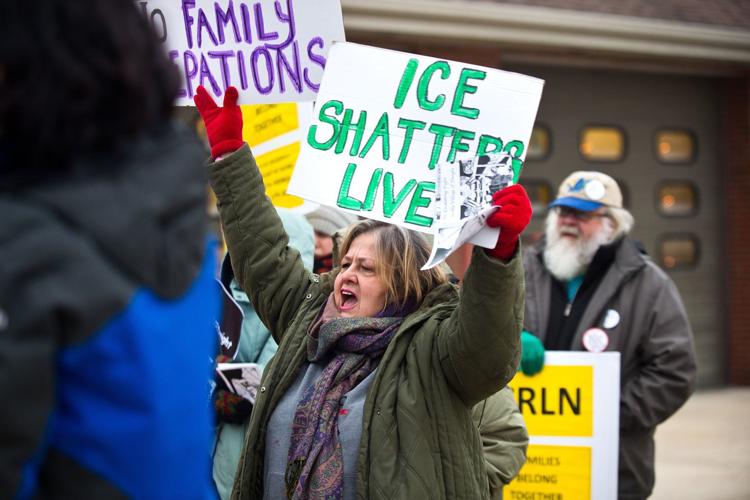 022019-blm-loc-6detention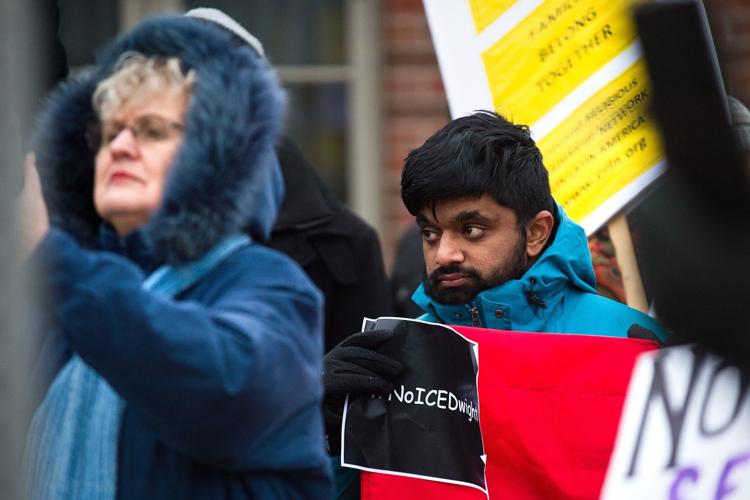 022019-blm-loc-7detention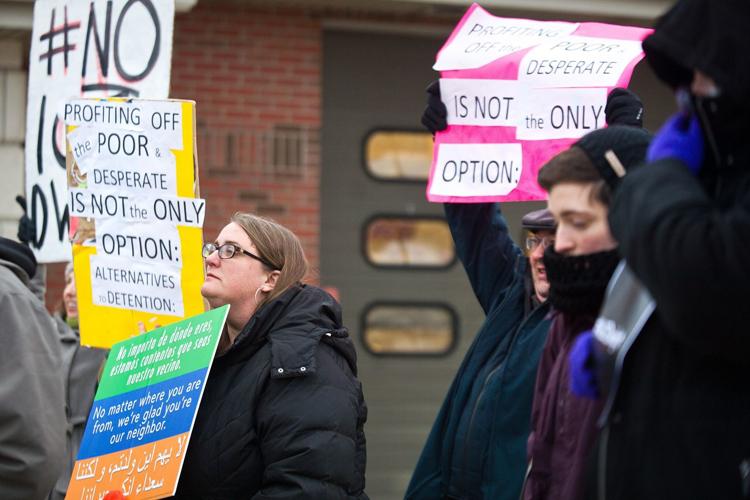 022019-blm-loc-8detention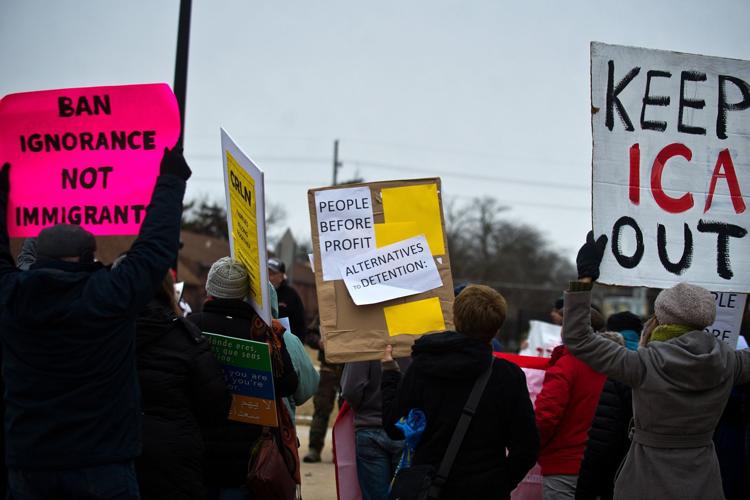 022019-blm-loc-9detention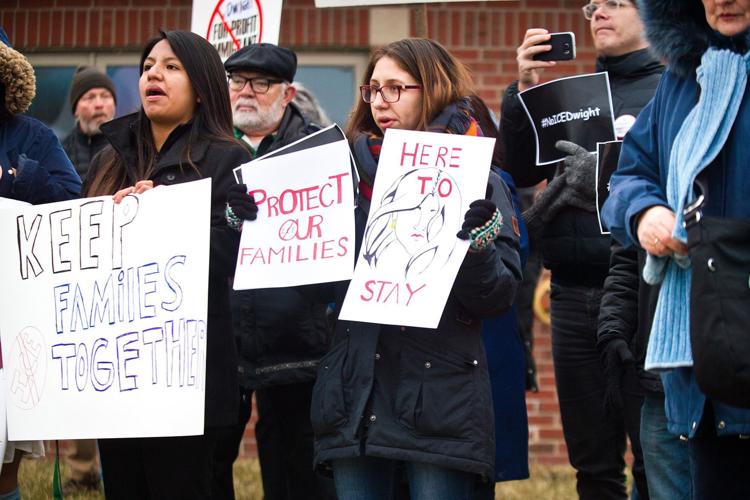 022019-blm-loc-10detention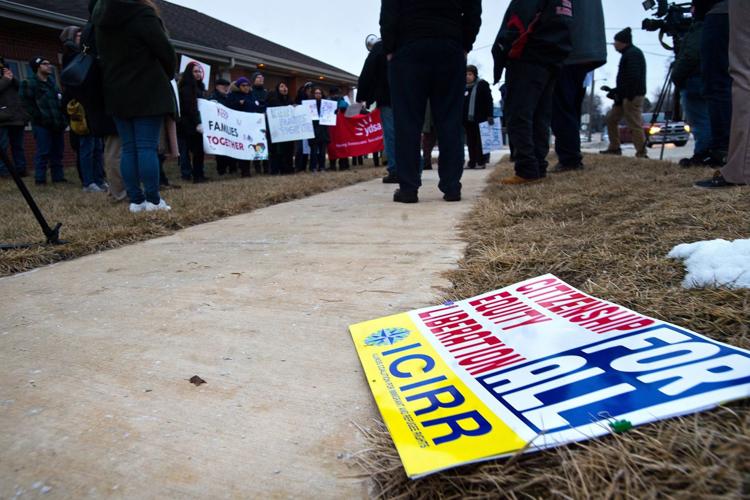 022019-blm-loc-11detention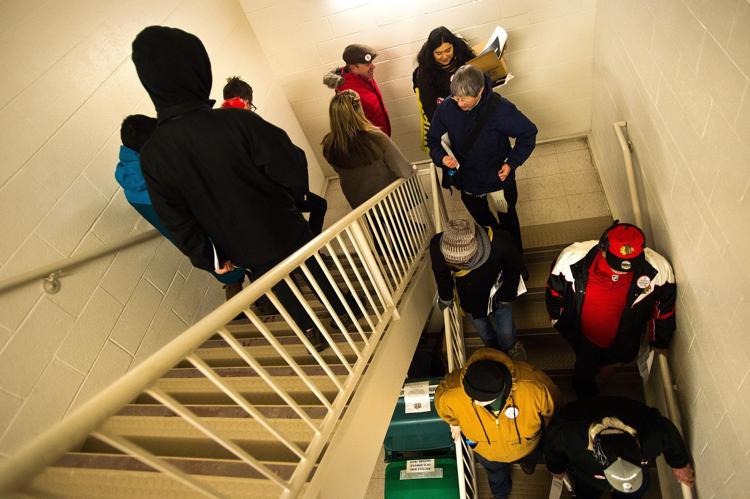 022019-blm-loc-13detention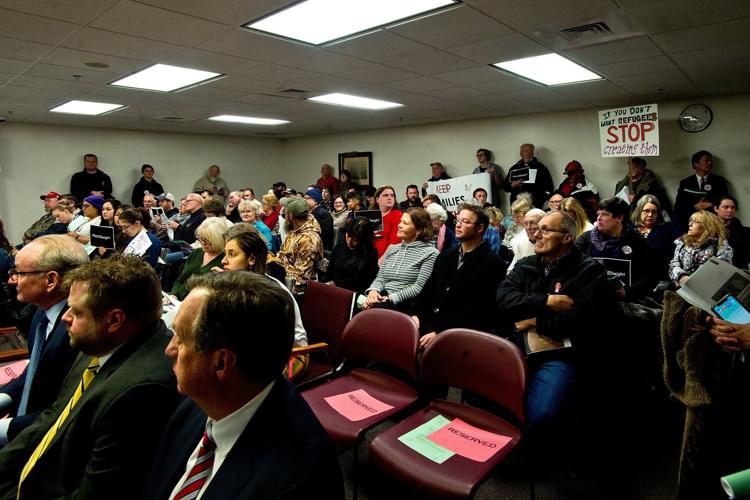 022019-blm-loc-3detention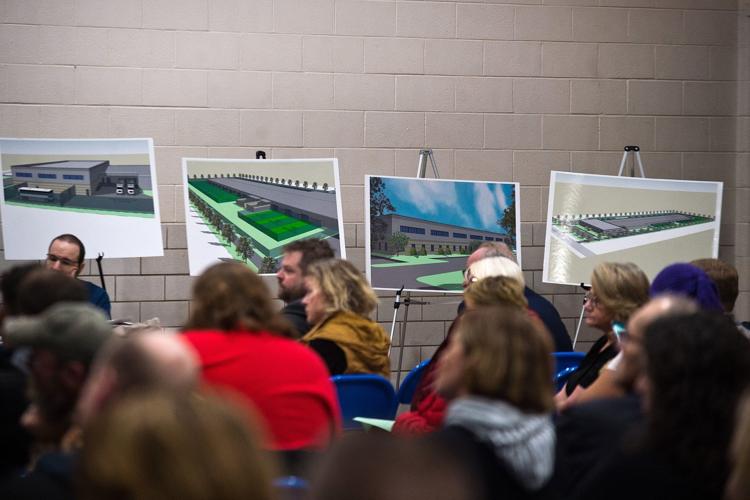 022019-blm-loc-12detention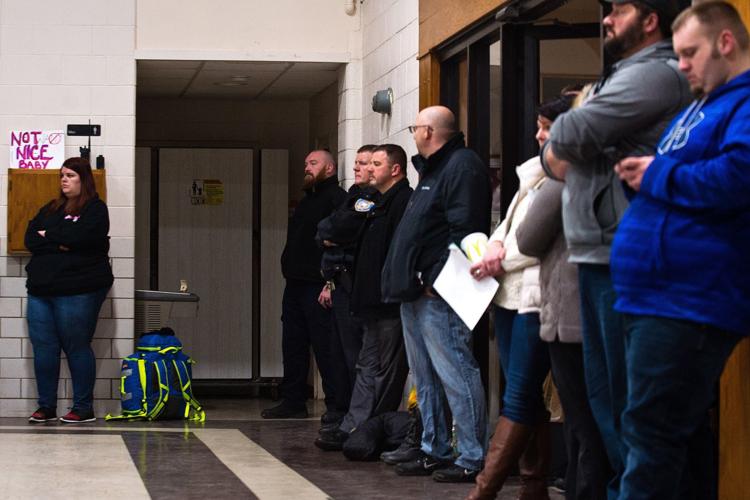 022019-blm-loc-15detention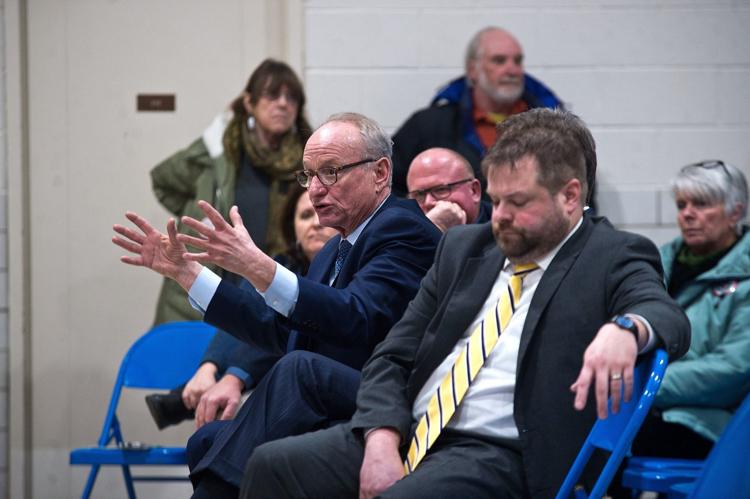 022019-blm-loc-1detention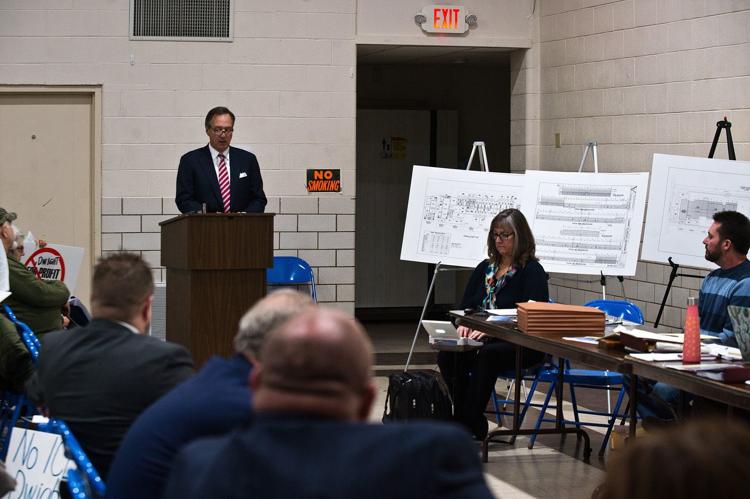 022019-blm-loc-14detention