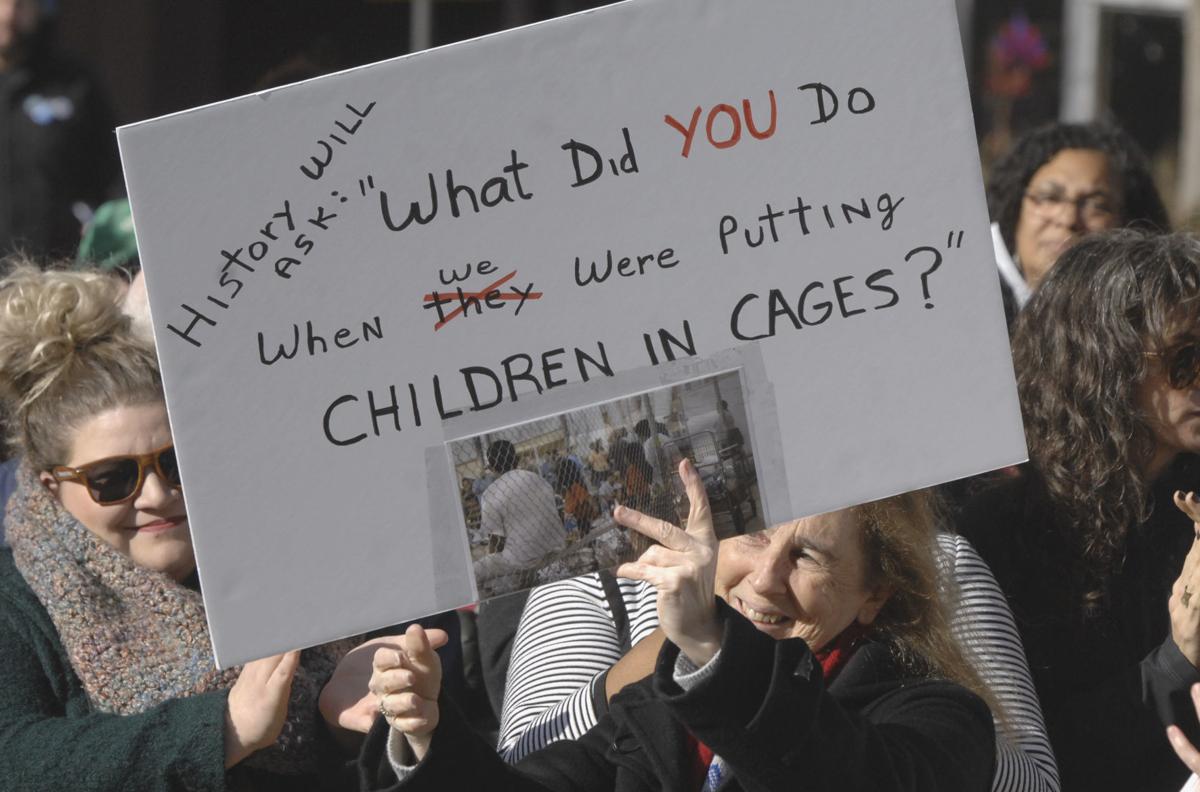 "This is what kids should be doing," the Poppy's mother, Rose Johnson of Bloomington, wrote in chalk on the sidewalk encircling the water feature.
"I'm a parent. I can't imagine someone taking my daughter away because of where I came from or the color of my skin," said Johnson.
Charlotte Alvarez, executive director of the Immigration Project in Bloomington, told the crowd, "We're here because we believe there should be liberty and justice for all people in society."
She said 7,000 people are being detained along the U.S. border and children are placed in "cold, filthy, overcrowded holding cells."
"We are here because we stand behind these children," said Alvarez.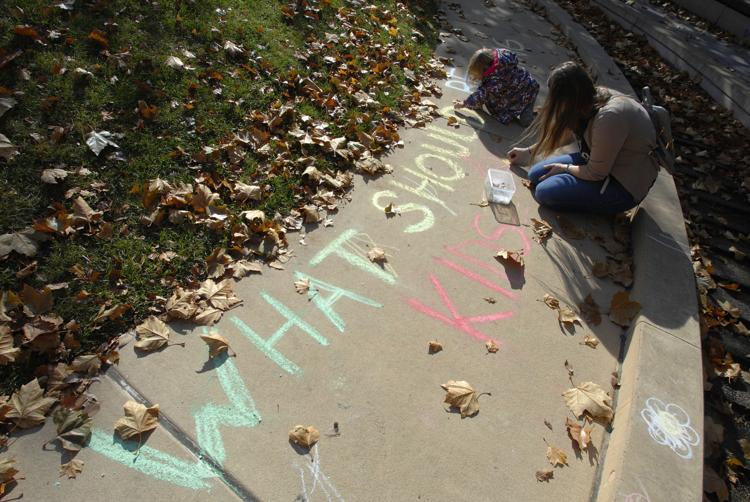 Susan Burt, another organizer of People Against Caging Children, said that while voting is important, people need to take action now. That includes urging their members of Congress to visit detention centers and support legislation that would, among other things, prohibit detention of people under age 18 and set up a locator system to better keep track of children, she said.
You have free articles remaining.
Lawmakers should go to detention centers and "see for themselves … the conditions children are living under," said Burt.
Kathie O'Gorman of Normal has seen those conditions, talking to detained children while serving as an interpreter for the Center for Human Rights and Constitutional Law, a non-profit legal foundation.
She said children are kept in cages and suffer "daily cruelty and daily humiliation."
"It's a crime against humanity," said O'Gorman. "It needs to be stopped now."
She said the children and their families "committed no crime. Seeking asylum is legal."
Protests like the one on Wednesday are important "to keep the children visible," said O'Gorman.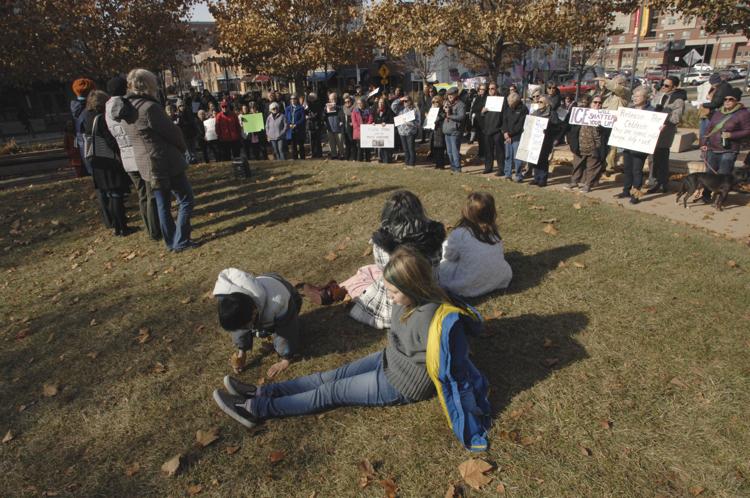 People Against Caging Children plans to rally in front of the office of U.S. Rep. Rodney Davis, next to Uptown Circle, from 11:30 a.m. to 12:30 p.m. each Wednesday.
Among those attending Wednesday's protest was Wayne Karplus of Bloomington, who held a sign that read, "My father was separated from his parents by nationalists. Never again."
Karplus said his father was placed on a "kinder train" out of Nazi Germany in 1939, before the start of World War II. Fortunately, his father was reunited with his parents in 1940, Karplus said, "But the trauma of separation never really ended."
Contact Lenore Sobota at (309) 820-3240. Follow her on Twitter: @Pg_Sobota