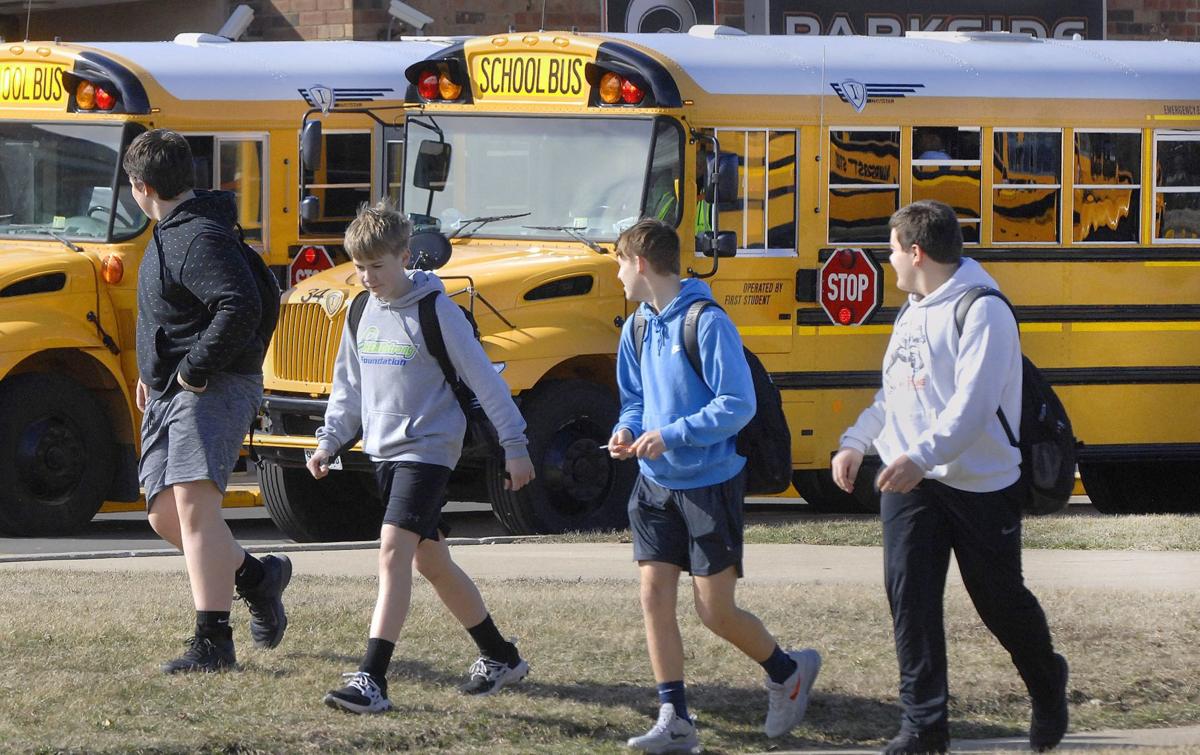 BLOOMINGTON — Some of the Twin Cities' largest taxing bodies are considering their options as McLean County leaders weigh postponing the due date for the first installment of property taxes because of COVID-19's impact on taxpayers.
McLean County leaders also are considering whether to use a loan program to provide emergency assistance to small businesses in need of cash until federal assistance kicks in during the coronavirus pandemic. The program traditionally is used to attract industry to the county.
"The extension on tax deadlines will delay payments; however, the city receives payments monthly with over 81% of the FY 2020 revenue having been received through March," city Communication Manager Nora Dukowitz said in an email.
"Additionally, while some of the payments we receive each month are for current year estimates, we assume most income tax revenues received in the last couple of months of the fiscal year ending (April 30) are related to calendar year 2019's earned income. Therefore, while delayed, the revenue should not drop dramatically compared to prior years."
"We continue to monitor the budget and potential impacts of COVID-19 closely," she said.
City Manager Pam Reece said a delay in property tax receipts could be problematic depending on the timeline McLean County establishes for filing. A delay would be balanced with the impact of reduced retail sales, resulting in reduced sales tax proceeds and other reduced revenue due to the pandemic.
"We certainly understand that this is an unprecedented situation and citizens are facing challenging times," Reece said in an email. "We appreciate the efforts of the McLean County Board to adapt to citizens' needs. The result of delayed property tax revenue would be evaluated as we move forward and have a better understanding of how our general fund revenues will perform through this crisis."
The town usually gets a noticeable increase in income tax payments in May, October and February, but receipts are typically stable each month. The town won't see a severe impact due to the filing deadline moving to July, Reece said.
Reece said the town would be concerned with potential long-term impact of resident losing their jobs.
The 2020 fiscal year budget began April 1. Reece said staff will continue monitoring both revenues and expenses and will address concerns with council members as the pandemic progresses.
Superintendent Barry Reilly said ramifications from a delay could be severe and create cash flow issues. Options would include establishing lines of credit with local banks or issuing tax anticipation warrants.
Properrty taxes are the primary source of funding for Illinois public school districts. "We can manage by putting off expenditures to the extent possible … but we're in the people business," which limits where cuts can be made, he said.
Still, "I'm confident we'll be able to work through things."
Business manager Marty Hickman said a property tax delay could cause "a serious problem" because the district needs those payments for cash flow.
"We would likely have to do short-term borrowing if this were to occur," said Hickman.
Heartland Community College
Doug Minter, vice president of business services and institutional effectiveness, said a delay could have "cash flow implications." However, he told members of the board finance committee this week that Heartland has "enough liquidity" to get through it for several months.
Contact Maria Nagle at (309) 820-3244. Follow her on Twitter: @Pg_Nagle
Get Government & Politics updates in your inbox!
Stay up-to-date on the latest in local and national government and political topics with our newsletter.