After the town got $13 million from the federal government to fund an underground connector between the plaza east of the station and points south of the tracks, Mayor Chris Koos, U.S. Rep. Rodney Davis and State Rep. Dan Brady said at a news conference they'll continue to push to fund the project.
"This project is going to get $13 million of your taxpayers dollars back. That's a big deal. ... We also know $13 million is not going to finish the job," said Davis during a visit to the station with Bloomington-Normal officials. "(State officials) will be the ones to get even more of your tax dollars coming back to our community to make this project a reality."
Koos said the town isn't yet sure how it will pay for the underpass after the U.S. Department of Transportation awarded less than the $16 million the town requested. That total would have still required another $7.4 million in Normal funds and $1.25 million previously awarded by the Illinois Commerce Commission, according to a grant application the town filed in the summer.
"It's a good problem to have right now," said Davis of completing the funding, versus other communities that didn't receive BUILD — Better Utilizing Investments to Leverage Development — money.
Brady said the state may be able to help more after passing a $45 billion infrastructure bill this spring. While Illinois Department of Transportation has laid out how it will spend new money for roads and bridges, money for other infrastructure projects is still in flux.
The project could be finished by December 2022, according to the town's application, but also require a total of $24.6 million in funding. The project could generate 400 jobs during construction, said Koos — a boon to local laborers, according to John Penn, Midwest regional manager for the Laborers' International Union of North America.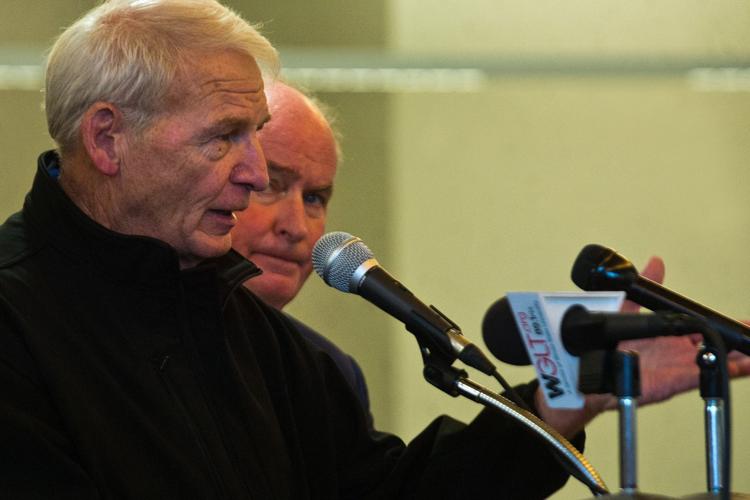 You have free articles remaining.
"It means a lot to the men and women I see representing building trades here... a better life for their families," said Penn. "Jobs are jobs, and that means a good living for our people."
Officials also touted the public safety and economic development benefits of the project, which will allow Amtrak passengers and other pedestrians to get from Uptown Station's waiting area to the south platform, and points further south, without diverting to busy street intersections with railroad crossings.
"You have passenger rail and freight rails on a double track system... with fencing, quad gates and pedestrian gates, but that's not 100 percent effective all the time," said Koos. He noted getting to the south platform is especially critical since trains started running on the second track.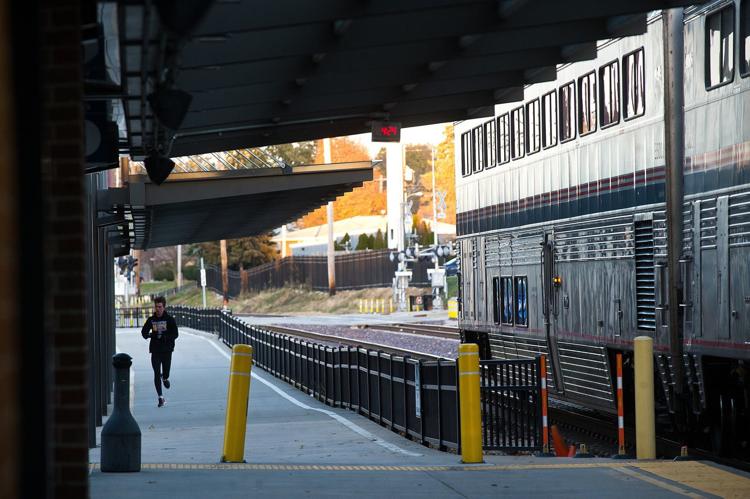 Koos said the town has "already got interest in development on the south side of the tracks," where it hopes to bring affordable housing, a grocery store and a new Normal Public Library. Officials are also aiming to build plazas to the north and south of the underpass for public use, including play spaces by the Children's Discovery Museum and seating for performances on the south side.
"We'll be seeking public input at multiple points during the planning and design development phases in order to ensure we are best meeting the needs of all users in this high-traffic area," said Koos.
---
Video: Normal underpass press conference